46-15 Skillman Ave / 718.706.0957
Hours: 7 Days A Week
Click this link for the Welcome Home Real Estate map - Agencies In Sunnyside.
Click this link to view some of the previous listings handled by Welcome Home Real Estate - one of the leading realtor / real estate agencies in Sunnyside.
Click this link for current houses for sale in Sunnyside, co-ops and condos for sale in Sunnyside and rentals in Sunnyside.
---
Welcome Home Real Estate - Background & Slideshow
A Leading Real Estate Agency In Sunnyside

Welcome Home Real Estate has been serving the Sunnyside / Woodside area for over 25 years. Welcome Home Real Estate is one of the most trusted and respected realty firms, not just in the Sunnyside area, but in all of Queens. In fact New York Magazine named one of the firm's long time realtors as one of the Best Brokers In Queens.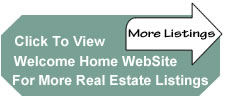 Client Testimonials

"Thank you all for your help and positive support toward the purchase of our "cozy nook" in Sunnyside Towers!"
"Thank you so much for all your help and suggestions for us--novice homeowners. You've made this whole process a smooth one. We're so happy to remain a part of this wonderful community!"
"Thank you for all of your work to sell our house. It made the whole process painless for us to know that you (Nerina), Ginger and Rita were taking care of everything. Best wishes to you in all your endeavors."
Welcome Home Real Estate - Slide Show

The following is a slideshow of some of the properties that have been rented or sold by Welcome Home Real Estate in Sunnyside Queens. This should give you an idea of the kind of properties the firm can help you find or sell.
To see the entire photo album at a glance or to maximize photo sizes click here to go into the Welcome Home Real Estate photo album on this site.

Homes, Co-ops, Condos For Sale in Sunnyside

We sell homes, condominiums and coops; and handle apartments and home rentals in the Sunnyside and surrounding areas. We know the area well because all of our agents live in the community.
We are licensed and well qualified to help you with all of the legal and financial paperwork and processes through which you must go to buy or sell a home. And we are also well versed in helping new owners and tenants find professional service people as well as orienting you to the community at large.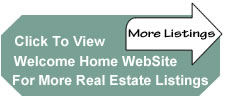 Client Testimonials

"Thank you for your superb attention to detail in selling my home. Your thoughtfulness, professionalism and timing were perfect for accomplishing my goal. I had interviewed many realtors in the neighborhood. When we met, I knew Welcome Home was right for the job."
"I am writing to thank you for all your help in the recent sale of my family home. Without you, I never would have been able to negotiate the numerous details of such a sale. You are the consummate professional, timely in all transactions, flawless in your paperwork, and punctual for calls and appointments. Considering the distance from which we operated, it went as smoothly as if I were still living in New York."
"I wish to let you know how pleased I am with your handling of the Sunnyside co-op sale. Thank you so much for your good work, and for guiding us through all the red tape. You are delightful to work with."
Apartments For Rent In Sunnyside

We have numerous listings to fit your personal preferences and budget needs.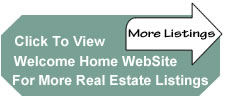 Client Testimonials

"I used Welcome Home Real Estate for all my transitions when I moved out of Manhattan. I rented, bought and sold real estate through them. All of the agents are responsible, personable and thorough. I loved working with Welcome Home."
"We would like to offer you our most sincere gratitude for your tireless effort. Your serenity was most reassuring and your professional stance most protective of our privacy. That meant a lot to us."
"Thank you so much for all your help through this arduous process."
---
Welcome Home Real Estate In Sunnyside - Map
The location of Welcome Home Real Estate in Sunnyside is shown below. Hover over the marker for the address.
Click this link for a map with transit directions into the Sunnyside neighborhood.
---
Store Hours & Contact Information
46-15 Skillman Ave / 718.706.0957
---