Business & Real Estate In
Astoria
---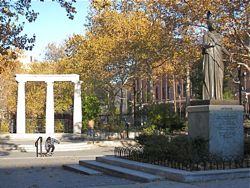 Astoria NY is located in the northwest section of Queens. Astoria is commutable via the N, W, G, V and R subway lines. Astoria's population is about 165,000 and is comprised of Italians, Greeks, Middle Easterners and Latin Americans. Astoria covers about 5 square miles.
The Astoria community offers a wide selection of authentic ethnic cuisines in restaurants with ambiences that would satisfy a wide range of tastes. Astoria also has a robust artistic community, as well as fun and interesting shopping districts that line Steinway, Broadway, Ditmars, 31st Streets and Northern Blvd ... and many places in between.
---
Click to view the Astoria neighborhood
---
Hotels In Queens
Hotels In Queens
Hotels In Queens Neighborhood of Dutch Kills in LIC
March 21, 2011 / Long Island City LIC / Long Island City Real Estate / Queens Buzz. Over the past year I've watched the rapid growth of eleven hotels in the Dutch Kills neighborhood of Long Island City. They're located within an eight block area, near the N / Q subway lines in LIC.
Construction on many of these Long Island City hotels appears to have been completed. Although there are at least a couple of them which appear to have quite a bit more work to do. Six of the new Dutch Kills Long Island City Hotels are already in operation.
Click here to read the rest of our report about new hotels in Queens - in the Dutch Kills neighborhood of LIC.
---
MTA East Side Access Project - Impact On Queens Real Estate
East Side Access Project Moving Along
How Will This Project Affect Queens Real Estate?
Queens Real Estate / October 4, 2010 / Queens Buzz. Progress on the East Side Access Tunnel project has been visible in Queens since early Spring 2010. The MTA has been busy drilling a new tunnel under the East River from LIC / Astoria, using the Sunnyside Railway Yard as its staging grounds. The photo to your left shows the view of the new tunnel being built underneath the East River from an Astoria / LIC perspective. The tunnel connects into Manhattan around 63rd Street.
Meanwhile in the Sunnyside railway yards, many of the buildings that once dotted the landscape have been demolished. Thankfully this doesn't include an old train station which has been around for many years [see photos in rest of story / slide show]. They've also cleared away a number of old warehouse and garage like structures along 43rd Street between Northern Blvd and 39th Avenue.
Click here to get an update on the East Side Access Project impact on Queens real estate.
---
---
Steinway Mansion - Astoria Real Estate
Steinway Mansion - Astoria Real Estate
Lincoln Era Mansion & Queens History To Be Sold
Astoria / August 20, 2010 / Queens Buzz. On Wednesday afternoon I set to work on this story after returning from a fascinating four hour visit with Michael Halberian, owner and whose family occupied, the Steinway Mansion for the past 82 years. The mansion is located in Astoria, just north of 19th Avenue on 41st Street [map link provided at end of story].
I felt like I'd stepped through a time warp, back into the late 19th and early 20th centuries. The visit connected me to one of the legendary centerpieces of Queens history - the Steinway family and the mansion they occupied during their golden years ... but the mansion's history neither starts nor ends there.
Michael regaled me with anecdotal tales supported by the many books off his shelves, or by pointing to numerous remnants of the past, kept in pristine shape in this beautiful old Astoria mansion on the hill overlooking the East River.
Click here to read more about the Steinway Mansion For Sale In Astoria Queens.
---
Home Improvement & Construction In Queens
---
Banks & Loans In Astoria & Queens
---
Economic Forecast For Queens 2012 - Queens Economy
Economic Outlook 2012 - Queens Economy
Federal Reserve Economist Discusses 2012 Outlook At LIC Partnership Breakfast
February 13, 2012 / Long Island City / Queens Business / Queens Buzz. I attended a lecture given by New York Federal Reserve Economist Rae Rosen at the LIC Partnership breakfast in Long Island City. In the lecture the economist talked about many of the critical factors that would play a role in the outcome of how the economy would perform in 2012. How these factors play out will ultimately impact the kind of economic year Queens, NYC and NYS will have in 2012.
U.S. Economic Performance in 2012 Vs Averages
The U.S. economy grew 2.8% in the fourth quarter, ending the 2011 year on a strong note, after a slow beginning. For 2012 the consensus forecast is between 2.5% to 3%, with the highs above 3% and the lows just above 1% which still implies a growth year. The U.S. average growth rate since the end of WWII has been about 3.28%. According to one report I read, the probability the U.S. will slip back into recession has fallen to 23%.
Click here for our report of the lecture given by Federal Economist Rae Rosen at the LIC Partnership breakfast in February 2012 - Queens Economic Forecast 2012.
---
BOC - Business Outreach Network In Queens
Small Business Financing In Queens NYC
SBA In Queens & Business Outreach Center In Corona
January 31, 2012 / Corona / Queens Business / Queens Buzz. Last summer I decided to take Queens Buzz through the SBA process to raise capital to raise capital and to provide a description of the process that a new or struggling enterprises must go through in order to obtain non-traditional funding.
Over the course of the past decade, government and non-profit organizations have increasingly become aware of the importance and value of helping new and small businesses survive and thrive as a means of retaining and creating jobs within communities. In the current economic environment, helping these small companies is critical to accelerating the current economic recovery.
I entered the process of seeking a loan in July of 2011 ... click here to read more about the Business Outreach Center in Corona Queens. The photo above was taken at a 2012 seminar sponsored at the Business Outreach Center in Corona Queens entitled Financing Your Business.
---
Retail & Shopping In Astoria
---
Florists & Wedding Flowers In Queens
Choosing Florists For Wedding Flowers In Queens
Wedding Flowers, Bridal Bouquets, Boutonnieres, Banquet Table Flowers In Astoria Queens
Astoria Neighborhood / Shopping Queens / Queens Buzz. As any Queens mother will tell you, planning your wedding isn't an easy project. There are a mind-boggling number of details. And given your wedding is a once-in-a-lifetime event, great effort goes into making sure that every last detail is perfect.
Wedding flowers play an important role in the aesthetics of your wedding as they garnish the visual background of the event and present a lasting visual remembrance in the minds and hearts of your family and friends. The Queens bride's personal sense style are on display on her wedding day. The style reveals itself in the color of the bridesmaid dresses and and couture of the bridal gown, as well as through the ambient beauty of the decorative wedding floral arrangements chosen to decorate the wedding ceremony, wedding hall and wedding feast.
Click here to learn more about what to look for when choosing wedding flowers / wedding florists in Astoria Queens.
---
Wholesale & Manufacturing In Queens
---
Restaurants In Astoria
---
Chef Rocco Sacramone of Trattoria L'incontro & Mount Sinai / UCCA Event
Queens Food Fusion
Nutrition & Sumptuous Cuisine in Queens
March 6, 2013 / Food in Queens / Astoria / Queens Buzz. I attended a nutritious cooking class on February 27th featuring Rocco Sacramone, head Chef and Founder, of Trattoria L'incontro of Astoria; working in tandem with Effie Nerantzis, a Registered Dietician, from Mount Sinai Queens. The event was hosted by the United Community Civic Association at the Central Sushi Bar and Lounge in Astoria. And the program was sponsored by Mount Sinai Queens as part of their community health education outreach efforts, some of which we've covered in the past [see Queens healthcare section]. This particular program was intended to demonstrate how to prepare great tasting foods that are healthy and admission was free.
I knew going into this event that it had been fully booked. So I wasn't surprised as I entered a banquet room, which was fully seated. Rocco and Effie were conversing off stage; while Shelly Felder, Sr Director of Marketing & Communications at Mount Sinai Queens, conversed with Rose Marie Poveromo, President of the United Community Civic Association. The show was about to begin.
Click here for our report, including recipes and slide show with photos of Chef Rocco Sacramone of Trattoria L'incontro preparing heart healthy foods.
---
---
Government & Employment In Queens
---
Queens Employment - Jobs Sectors & Employment In Queens
Queens County Employment Bests NYC
Queens is one of NYC's Top Employment Performers
December 19, 2012 / Queens Neighborhoods / Employment in Queens / Queens Buzz. Tis the season to be jolly and reflect on what's happened economically over the past year while contemplating and planning for what lies ahead. To that end we did a bit of research into Queens current economic trends, specifically in the employment area.
Queens Employment & Economy is Diversified
Queens has a relatively diversified employment base. Queens County industries include: 1) transportation facilities such as JFK and LaGuardia Airports, Long Island Railroad stations, a network of MTA subways and buses, and a network of federal, state and local roadways,
2) energy infrastructure including two major power plants along the East River,
3) a growing hospitality section including hotels, a large casino, two horse race tracks, a major league baseball team, thousands of small to large retailers,
4) an array of about 2,200 restaurants,
5) a full service construction industry,
6) some light manufacturing and
7) government / social services / education as Queens is home to about a dozen hospitals [both private & public] and over three hundred public schools.
Click here to read our report on employment, unemployment & industry in Queens.
---
Helen Marshall - Queens State of the Borough Address 2012
Queens State of the Borough Address 2012
Boro President Helen Marshall Informs Us We're Holding Our Own
January 24, 2012 / Flushing / Queens Government & Economy / Queens Buzz. Today I attended the Borough President's State of the Borough Address in the Colden Auditorium at Queens College in Flushing. Queens College President Dr. James Muyskens opened the program, followed by City Council Speaker Christine Quinn.
There were hundreds of people in attendance. The audience included government officials, members of the police, fire and sanitation departments, a number of community board members, educators, healthcare administrators as well as members of the press.
Helen Marshall's address covered education, healthcare, parks, the economy, business, development, aviation [the airports], culture, historic preservation and awards to a few denizens of the borough for outstanding work. In the photo Queens Borough President Helen Marshall looks a graphic which includes the plans for the new technical center planned for Roosevelt Island by Cornell University and Technion. Click here to our report with photos of the Queens State of the Borough Address 2012.
---
Transportation In Astoria & Queens
---
MTA - Service Disruption #7 Subway Line in Queens
MTA - #7 Subway Line in Queens
Service Disruptions On #7 Subway Line - Dec 2012 - Mar 2013
December 26, 2012 / Long Island City / Queens Business / Queens Buzz. There will be service disruptions on the #7 subway line in Queens from Dec 2012 to March 2013.
Click here to read our report about the #7 Subway line service disruptions in Queens Dec 2012, Jan 2013, Feb 2013 & Mar 2013.
---
---
Astoria / LIC Neighborhood Links
Click on these advertisements for promotions, discounts and coupons by retailers and restaurateurs in Astoria and nearby LIC.
Click this link to go to the:
Astoria Neighborhood or Astoria Business Directory
Astoria Real Estate or Events & Things To Do In Astoria
Restaurants In Astoria or Astoria Shops & Shopping
---
Site Search Tips. 1) For best results, when typing in more than one word, use quotation marks - eg "Astoria Park". 2) Also try either singular or plural words when searching for a specific item such as "gym" or "gyms".
Click this link to search for something in our Queens Business Directory.
---
Click the log in link below to create an ID and post an opinion.
Or send this story to a friend by filling in the appropriate box below.
---