Things To Do MLK Day Weekend Queens
Things To Do In Queens Over The Martin Luther King Day Weekend
January 20, 2019 / Things To Do Queens NY / Queens Buzz NYC.
Weather. The Temperature highs will be around 40 on Friday and Sunday, dipping to the mid 30's on Saturday. The temperature lows will be in the low 30's on Friday and Saturday, dropping to 6 DEGREES on Sunday. There's 3 - 6 inches of either Rain or Snow forecast beginning about 3 / 4 pm Saturday and ending about 2 pm Sunday. Winds will rise all weekend, beginning at 7 mph on Friday, 15 mph Saturday and rising to over 20 mph on Sunday. The Humidity will be around 70% throughout the weekend. Click for Queens Weather.
Brief History of Martin Luther King Holiday in NYC
Martin Luther King, Jr. was a Baptist Minister who became the leading voice for African Americans' non-violent civil rights movement beginning in the mid 1950's through to his assassination in 1968. In 1983, the third Monday of every year was set aside to honor Martin Luther King for his service to the nation. The third Monday was chosen, as it was the nearest Monday to the anniversary of King's birthday, which was January 15, 1929.
Martin Luther King Holiday Special Events in Queens NYC
Queens College hosts a celebration of Martin Luther King and the civil rights movement of the 1950's and 1960's, with a performance by the Dance Theater of Harlem at the Kupferberg Center on Sunday, January 20th beginning at 4 pm [dance / $35].
On Monday from 9 am to 12 noon. Meet in the Flushing Meadows Corona Park Parking Lot at Meadow Lake 9 am to spend a couple of hours helping the NYC Parks Department make the park greener, cleaner and healthier.
History & Historic Sites In Queens - Martin Luther King Day Weekend Events
Queens has a number of historical societies, most of which are affiliated with one of the historical sites in Queens. The Queens Historical Society is located in the Kingsland Homestead, an early American home [built 1785] in Flushing. The Bayside Historical Society is located at Fort Totten, an old historic fort overlooking the area where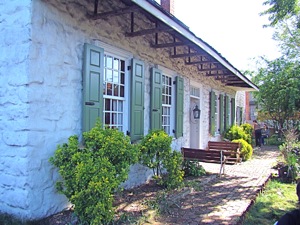 the East River meets the Long Island Sound in northern Bayside. The Ridgewood Historical Society is located in the Onderdonk House along Flushing Avenue. It's a Dutch settler's home dating back hundreds of years. The King Manor Museum is located in King Park in Jamaica. The home was once a large farm owned by Rufus King, one of the signers of the U.S. Constitution. And the Astoria Historical Society is located in the Quinn Building on Broadway in Astoria - but we hear tell that they may be in search of a new locale.
Most of these historical societies have exhibits, programs and films that run through the year.
Queens also has a number of interesting historic sites, some of which date back to colonial times. In addition to those mentioned above, there's the Flushing Town Hall, which has been transformed into a cultural center, but also provides some historical references. The Quaker Meeting House is located on Northern Blvd in Flushing, not far from Flushing Town Hall. It was one of the early Quaker places of worship in the New World. The Bowne House, not far from the Kingsland Homestead, was the colonial home of John Bowne who pleaded for religious freedom to the Dutch East Indies Company back in the 1600's.
Some of the newer sites include the Voelker Orth House, which is a well preserved Victorian Home located in Flushing. The Louis Latimer House, where the famed African American inventor, who worked for Thomas Edison, once lived. And the Louis Armstrong House, where the famous jazz musician lived.
---
---
Martin Luther King Day Weekend In Queens
Things To Do In Queens Over The Martin Luther King Day Weekend
January 20, 2019 / Things To Do Queens / Queens Buzz NYC. Continued.
Art Exhibits In Queens - Martin Luther King Day Weekend Things To Do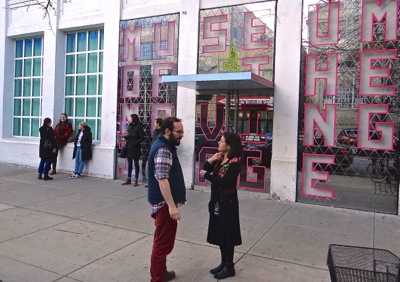 Click here to view some of the in-progress art exhibits in Queens this Martin Luther King Day weekend.
The PS1 MoMA Museum in Long Island City is open throughout the weekend and oftentimes hosts a number of different art / music performances.
There's also the Noguchi Museum of sculpture which is located along the northern LIC / Astoria neighborhood border. And the Sculpture Center is located only a few blocks from PS1 just off Jackson Avenue at Purves Street in LIC.
And in Flushing there's the Queens Museum in Flushing Meadows Corona Park which has an array of artistic, cultural and historic exhibits and programs and films.
Theater In Queens - Martin Luther King Day Weekend Things To Do
Queens has an array of theater venues for the performing arts, many of which have performances going on through the MLK Weekend. Some of the more notable performing arts venues in Queens include the LaGuardia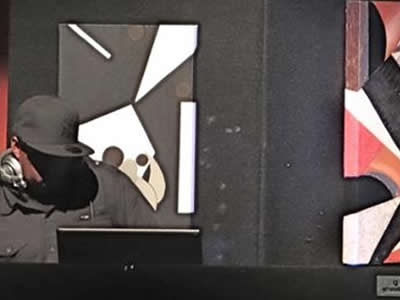 Performing Arts Center in Long Island City. Nearby there are two independently run theaters, the Chocolate Factory and the Secret Theater - both also in LIC. There's also Queens Theater [in the park], is located in Flushing Meadows Corona Park. And the York College Bassin Performing Arts Center in Jamaica and the Queens College Kupferberg Center are both also a highly regarded performing arts center in Queens.
Flushing Town Hall located along Northern Blvd in Flushing is a center for musical, dance and cultural performances. And the Jamaica Center for Arts & Learning and the Jamaica Performing Arts Center along Jamaica Avenue are also centers of cultural activities - including art, dance, theater and music.
And, while not a performing arts venue, the Museum of the Moving Image, or MoMI as it is called, is located at 35th Street and 35th Avenue in Astoria / LIC is worth a considerable mention. They have film screenings, film and related exhibits throughout the year and there are also oftentimes thematic programs related to issues, culture, people and events of today and of yesteryears.
Click here to view the Theatre section of the Queens Events Calendar to see what's doing this MLK Day / Martin Luther King Day weekend in Queens.
Shopping In Queens - Things To Do over the Martin Luther King Day Weekend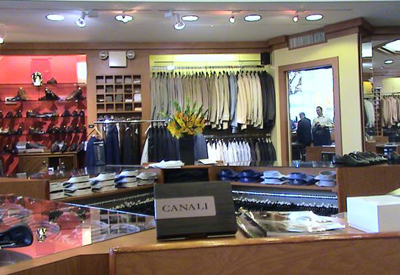 This is a great weekend to do a bit of shopping. Click here to view our shopping sections of the following neighborhoods: Astoria Shopping, LIC Shopping, Sunnyside Shopping, Woodside Shopping, Jackson Heights Shopping.
Each of these shopping sections includes links to home pages, which have slide shows of merchandise as well as maps, store hours, phone numbers and telephone numbers.
Dining In Queens - Martin Luther King Day Weekend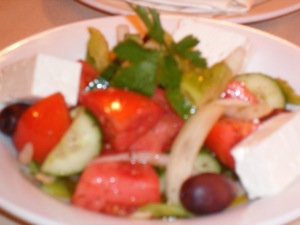 Food in Queens has always been good. The authentic ethnic restaurant choices are difficult to match anywhere, and the prices too. Click here to view the Queens Restaurants section of the site, which includes reviews of the restaurants we've selected to review.
Martin Luther King Day Events In Queens
Click here to obtain information about MLK Day - things to do Martin Luther King Day Weekend in Queens. This events calendar is updated monthly with about 100 different Queens fun / cultural events.
MLK Day Things To Do Brooklyn / Manhattan / Bronx / Staten Island
And if you feel the urge to visit another borough, here's a list of:
---
Queens Martin Luther King Day Weekend Things To Do - Links
Use the Following Links to Learn More About Attractions in Queens NYC
Click on these advertisements for promotions, discounts and coupons by retailers and restaurateurs in Long Island City LIC and nearby Queens.
Click this link to go to the:
Astoria Neighborhood or Astoria Shops & Shopping or Astoria Restaurants or Astoria Maps
Flushing Neighborhood or Flushing Shops & Shopping or Flushing Restaurants or Flushing Maps
Jackson Heights Neighborhood or Jackson Heights Shops & Shopping or Jackson Heights Restaurants or Jackson Heights Maps
Jamaica NY Neighborhood or Jamaica NY Shops & Shopping or Jamaica NY Maps
Long Island City Neighborhood or LIC Shops & Shopping or Restaurants In Long Island City or LIC Business Directory or Long Island City Maps
Sunnyside Neighborhood or Sunnyside Shops & Shopping or Sunnyside Restaurants or Sunnyside Maps
---
Site Search Tips. 1) For best results, when typing in more than one word, use quotation marks - eg "Astoria Park". 2) Also try either singular or plural words when searching for a specific item such as "gym" or "gyms".
Click this link to search for something in our Queens Business Directory.
---
Click the log in link below to create an ID and post an opinion.
Or send this story to a friend by filling in the appropriate box below.
---