Things To Do Memorial Day Weekend in Queens
Things To Do In Queens Over The Memorial Day Weekend of 2021
May 28, 2021 / Things To Do Queens NY / Queens Buzz NYC.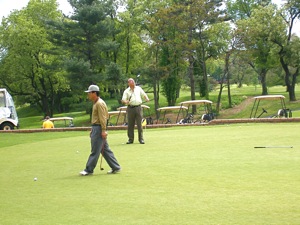 This is a report containing things to do in Queens over the Memorial Day Weekend.
Memorial Day Weekend Forecast as of 5/28/21. The temperature highs will be in the mid to mid 60's Friday, dropping to the 50's on Saturday and Sunday, rising to the low 70's Monday. The temperature lows will be in the low 50's on Friday and Saturday, rising to the high 50's on Sunday and Monday. Yes there's Rain in the forecast on Friday [1.5 inches], and about a third of an inch on Saturday and Sunday, with Monday being clear. Winds will range between 10 - 20 mph Friday and Saturday, falling to 5 - 10 Sunday and a calm 5 mph on Monday. The Humidity will be 80% - 100% on Friday, 60% - 80% on Saturday, and 50% - 60% the rest of the weekend.
Click for an up-to-date forecast of Queens Weekend Weather.
Normally the things to do in Queens, include art exhibitions, theater, live music, comedy, dance, shopping, outdoor activities such as soccer, kyaking, baseball, parades, street fairs, museums and dining in the Astoria, Jackson Heights, Elmhurst, Long Island City, LIC, Sunnyside, Woodside, Jamaica, Forest Hills, Flushing, Corona neighborhoods in Queens NY.
But this year is a little bit different, because we're hopefully near the end of the CoVid pandemic, but still in it. So while we'll show you a full listing of Memorial Day events, we'll note which are available this year.
Be sure to check our Memorial Day Weekend things to do post mid afternoon Friday of Memorial Day Weekend.
Brief History of the Memorial Day Holiday in Queens
Memorial Day first started out as Decoration Day in Waterloo, New York on May 30, 1866 - a year after the Civil War - to honor those who fought in it. In the 1880's the day came to be known as Memorial Day.
According to a May 25, 2012 report in Time Magazine, ten states - Texas, Louisiana, Mississippi, Alabama, Georgia, Florida, North and South Carolina, Virginia and Tennessee also officially observe some version of a Confederate Memorial Day, sometime between late April and early June [in Texas it's in January]. It's been reported that unofficially most of the former Confederate states still commemorate it, but not without some controversy as to the former Confederate diaspora it's to honor their ancestors, while to the former diaspora of the slaves it seems a remnant of these states racist past.
About ten percent of the nation travels more than 50 miles over the weekend. Memorial Day differs from Veterans Day which is held on November 11th of each year. Veterans Day began by honoring those who fought in World War I which ended on the 11th hour, of the 11th day of the 11th month of 1918. Both honor those who served in the U.S. Military. Veterans Day coincides with a similar holiday in Europe for the same reason, which is called Remembrance Day and Armistice Day.
Memorial Day Events In Queens 2021
According to a February 8, 2021 report in Military News the U.S. Navy is holding Fleet Week virtually for the second year in a row due to the CoVid pandemic. The annual celebratory week in NYC is scheduled to run from Wednesday, May 26 to Monday, May 31, 2021. I believe, assuming all goes well, they will return next year.
Unfortunately this year attending the Memorial Day Parade in Douglaston - Little Neck that normally begins between 11 am - 12 noon, as well as the Queens street fairs in Queens NYC, don't appear to options due to the CoVid pandemic. The big events are the primary activities that will not be available to us this Memorial Day Weekend including attending Queens parades NYC. But other activities not available last year like watching theater, visiting the Queens art museums NYC.
Things continue to move in the right direction. Eating out at one of the Queens restaurants NYC is now a great option and we posted some of the restaurants suggestions for Mother's Day in our Mother's Day Restaurants in Queens report.
Shopping is Back. Last year Shopping in Queens, was limited to groceries, pharmacies and home improvement stores [aka essential services], while local Queens farmers markets in Queens NYC were classified as an essential service. This year most retail stores are open and farmers markets appear to be opening more or less in line with tradition.
You can also go bicycling around Queens so be mindful to observe the rules of the road [click link]. The 5 Boro Bike Ride 2021 was postponed. They now have a new date, which is August 22, 2021.
So there are some things happening right here in our favorite borough - Queens. Click here to obtain information about things to do Memorial Day Weekend 2021 in Queens. The events calendar is traditionally updated monthly with about 100 different Queens fun / cultural events. Visit the front page of Queens Buzz on Friday for updates.
Queens Public & Private Parks & Swimming Pools
Queens has a number of New York City Parks, which will be mostly open / back to normal.  Here are some highlights. 
New York City beaches will re-open for swimming on Memorial Day Weekend on Saturday, May 29, 2021 and remain open through September 7th. The city outdoor pools will reopen on June 26th, while the indoor pools remain closed until further notice.
City playgrounds, golf courses and driving ranges, skate parks and grilling areas have all reopened.  Dog runs are open with CoVid recommendations in effect.  Basketball, handball, tennis, bocce, and volleyball courts have re-opened, but with CoVid guidelines remaining in effect. Some field and court permit applications are now being reviewed and issued.  
All NYC Parks recreation centers and nature centers are closed until further notice.
The City's historic houses are working to safely reintroduce visitors to their museums. Check individual house museum websites  for updated hours and visitation information.  The Wildlife Conservation Society re-opened its zoos and aquarium to all guests.
Queens has one of the best collection of parks and golf courses in the NY Metro area, if not the best. Queens has at least 17 great parks. Click here for a listing of the Queens Parks 2021 including maps showing their locations along with a bit of park history.
Golfing In Queens Now Open
Queens has four golf courses and all of them are open over the Memorial Day Weekend [May 2021]. Click here for details about Queens Golf Courses 2021 including maps and links to the operators' websites. Brooklyn also has two golf courses, and both Staten Island and the Bronx each have three golf courses - and they're open over the Memorial Day Weekend.
Click here to view the rest of our report of things to do Memorial Day Weekend in Queens. And we'll have more to add by Friday.
---
---
Memorial Day Weekend In Queens 2021
Things To Do In Queens, Astoria, LIC, Sunnyside, Woodside, Jackson Heights, Flushing, Corona, Jamaica & Bayside Over The Memorial Day Weekend
May 28, 2021 / Things To Do Queens NY / Queens Buzz NYC. Continued.
Relative to last year, so much more is open and available for the Memorial Day Weekend, except the big parades and events like Fleet Week [it's virtual for the second year in a row].
---
---
Street Fairs Memorial Day Weekend in Queens
On Memorial Day Weekend in Queens there are a number of farmers markets and street fairs planned in Sunnyside, Jackson Heights and Astoria. Click here to view the Queens farmers markets, including dates, times and map links.
Shopping In Queens
This is a great weekend to do a bit of shopping during the pleasant weekend weather. Click here to view our shopping sections of the following neighborhoods: Astoria Shopping, LIC Shopping, Sunnyside Shopping, Woodside Shopping, Jackson Heights Shopping.
Each of these shopping sections includes links to home pages, which have slide shows of merchandise as well as maps, store hours, phone numbers and telephone numbers.
Bicycling in Queens
Queens has a long and growing list of bike paths. Click here to view bicycling events in Queens. And we're working on a useable map of bike trails in Queens, since we couldn't find one we liked.
Kyaking Along the East River in Queens
Click here to view a story about kyaking along the East River in Queens with the LIC Boathouse. Click here to view the date, time, map link and site link to the LIC Boathouse which sponsors kyaking along the East River in Queens on Memorial Day Weekend.
Memorial Day Weekend Dining in Queens
Food in Queens has always been good. The authentic ethnic restaurant choices are difficult to match anywhere, and the prices too. Click here to view the Queens Restaurants section of the site, which includes reviews of the restaurants we've selected to review.
Celebrity Music Festival in Jamaica
There's a celebration going on down at Roy Wilkins Park on Sunday or Monday. There will be performances of Afro Caribbean music. Not sure this year - 2021.
Or visit one of the Memorial Day Weekend Street Fairs in Queens.
Theater in Queens - Memorial Day Weekend 2021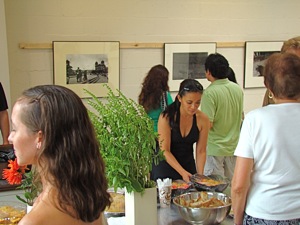 Click here to view the Theatre section of the Queens Events Calendar to see what's doing this Memorial Day weekend theater in Queens.
Art Exhibits In Queens - Memorial Day Weekend
Click here to view some of the in-progress art exhibits in Queens this Memorial Day weekend.
Things to do in Other NYC Boroughs Memorial Day Weekend
Things to do Manhattan Memorial Day Weekend and Queens Things To Do Memorial Day Weekend and Things to do Bronx Memorial Day Weekend and Brooklyn Things To Do Memorial Day Weekend and Staten Island Things To Do Memorial Day Weekend.
More events will be added to the Front Pages of each of these sites on Friday.
---
Queens Neighborhoods - Queens Neighborhood Links
Click on these advertisements for promotions, discounts and coupons by retailers and restaurateurs in Long Island City LIC and nearby Queens.
Click this link to go to the:
Astoria Neighborhood or Astoria Shops & Shopping or Astoria Restaurants or Astoria Maps
Flushing Neighborhood or Flushing Shops & Shopping or Flushing Restaurants or Flushing Maps
Jackson Heights Neighborhood or Jackson Heights Shops & Shopping or Jackson Heights Restaurants or Jackson Heights Maps
Jamaica NY Neighborhood or Jamaica NY Shops & Shopping or Jamaica NY Maps
Long Island City Neighborhood or LIC Shops & Shopping or Restaurants In Long Island City or LIC Business Directory or Long Island City Maps
Sunnyside Neighborhood or Sunnyside Shops & Shopping or Sunnyside Restaurants or Sunnyside Maps
---
Site Search Tips. 1) For best results, when typing in more than one word, use quotation marks - eg "Astoria Park". 2) Also try either singular or plural words when searching for a specific item such as "gym" or "gyms".
Click this link to search for something in our Queens Business Directory.
---
Click the log in link below to create an ID and post an opinion.
Or send this story to a friend by filling in the appropriate box below.
---