Queens OpEd / Queens Opinions - Audience Opinions Posted By Queens Buzz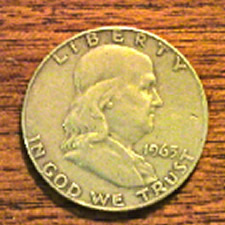 Queens Buzz Audience Opinions. This section contains opinions of our readers. These opinions reflect the perspective of those who authored them, not of Queens Buzz.


To have an opinion posted, it must meet the following requirements: 1) it must be grammatically written, 2) it must not contain spelling errors, 3) it must not contain hateful or abusive references and 4) it must not contain any personal attacks.


We reserve the right not to publish any submission, even in cases where they may meet the above criteria, which is subject to change as we become more experienced in moderating open public debate.
Send opinions to the editor [at] / using our web magazine name [queensbuzz.com].
---
QUEENS LIBRARY STATEMENT REGARDING NY STATE LEGISLATION
"The Queens Library values the input of all our stakeholders, including our elected officials. The Library believes in good governance and is constantly committed to being better tomorrow than we are today. Over the last six weeks, the Board of Trustees has adopted a series of reforms aimed at improving upon existing policies, increasing transparency and strengthening the library and its governing practices.
The proposed State Legislation includes several specific measures that are already in place. Measures already in place at the Queens Library include an Audit Committee and a Labor Relations Committee of the Board of Trustees as well as a Conflict of Interest Policy for Senior Officers.
Several other measures are currently under consideration by the Board of Trustees.
We look forward to working with all our stakeholders to continue to enhance and strengthen the Library."
Queens Library Announces Series of Reforms
As part of its continued commitment to ensuring the library's standing as a premier, nationally recognized library system, the Queens Library is pleased to announce that its Board of Trustees has adopted a series of reforms to its governance and operating policies and procedures.
"Every organization needs to continually monitor and, when needed, to adjust its governing structure, policies and procedures to stay current and to adopt industry best practices. Thanks to the leadership of the Board of Trustees, its management and its entire dedicated staff, Queens Library is a model that other library systems from across the globe seek to emulate. These changes will help ensure that the library remains transparent, accountable and effective. " said Board of Trustees Chair Gabriel Taussig.
In the last six weeks, the Board of Trustees has moved very swiftly to implement a series of significant changes in policies and governance that strengthen the institution.
The adopted actions include:
· CREATION OF AN AUDIT COMMITTEE: The Audit Committee will assist the Board in improving oversight of the internal and existing external audit function, including the appointment of both internal and external auditors who will report directly to the Board and monitoring the implementation of audit recommendations. Members of the Audit committee have been appointed and their work has already begun. This committee will add an additional level of oversight.
· A PROCESS AND TIMELINE FOR REVIEW OF EXECUTIVE CONTRACT: The Board is undertaking an independent and thorough review of the President & CEO's employment contract. Evaluation will be made of the compensation and all contract terms of the Chief Executive Officer as compared to those of similar sized not-for-profit institutions . The work of the consultant is underway.
· GOVERNANCE REVIEW: To include the views and expertise of the entire Board of Trustees on critical governance matters, a Special Committee on Governance has been formed; its work is already underway to review several serious matters recommended for consideration, including the current committee structure of the Board.
· NEW CONFLICTS OF INTEREST POLICY: A revised Conflict of Interest Policy for senior officers is in place to limit outside employment; to clearly define conflicts of interests for such employment and require senior officers to disclose any outside employment prior to accepting outside employment. Additional reviews have been authorized by the Board to determine if additional limits exist in comparable positions at similar non-profit organizations.

Additional proposals to further increase transparency, accountability and governance are under review by the Board of Trustee Committees and we expect additional actions to be announced in the coming weeks.

The mission of the Queens Library is to provide quality services, resources, and lifelong learning opportunities through books and a variety of other formats to meet the informational, educational, cultural, and recreational needs and interests of its diverse and changing population.
Posted on April 9, 2014
---
Charter School Owner Closes Her 22 NYC Public Schools To Bus Her Students To Albany To Serve Her Purposes
Capital New York reports that Success Academy CEO Eva Moskowitz "is closing all 22 of her schools for the day to attempt to rally support in Albany, and has asked teachers to provide instruction to students on buses up to the Capitol."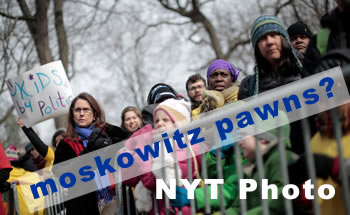 I am deeply concerned about the legality of a school leader closing schools for entirely political purposes. As chair of the New York City Council Education Committee, I intend to hold an oversight hearing to investigate whether any laws or Chancellor's regulations have been violated by Moskowitz unilaterally closing schools to effectively force children to lobby on her behalf.
This is the second time that Moskowitz has closed her schools for what seems to have been political purposes. In October, Moskowitz closed her Success Academy charter schools to lead a political march across the Brooklyn Bridge to protest Bill de Blasio. This must stop. No educator should be allowed to use children as pawns for their political agenda. Serious questions arise about closing schools for political gain.
As the recipient of public funding, I am also troubled by reports of the Success Academy paying administrators extraordinary salaries.
I also intend to use my oversight powers to investigate Moskowitz's extensive marketing campaigns costing millions of dollars.
Field trips can be an important part of the educational experience. Dragging children to Albany to further Moskowitz's political agenda serves no public or pedagogical purpose.
Statement by Council Member Daniel Dromm, Chair of New York City Council Education Committee
Published March 1, 2014
---
Editor's Notes: Moskowitz Actions, Charters & School Performance, & DOE Actions In Astoria
What would you think if the United Federation of Teachers Union [UFT] closed all NYC public schools and used the school children for a union rally [aka their own political purposes], like Eva Moskowitz / Success Academy appears to have done above in Albany on March 4th, 2014? The photo above links to the NYT story.
****
In a report we did a couple years ago, a Stanford University Study showed that the inclusion of charters in a school system improves overall performance, although over time the charters in their study underperformed the non-charters.
In researching the story on school closings, the one thing we learned is that there are no easy answers and that there are many factors at play in measuring school performance. However, according to the summary results of a National Education Longitudinal Study published in Education Week, the most critical factors in determining the success of a school are the children and families who enroll in the school. Parental supervision and participation in their children's academic performance is critical to both the child's and school's success.
****
The Bloomberg Department of Education [DOE] began an attempt to partition one of Queens most successful schools [PS 122 in Astoria] while Eva Moskowitz's Success Academy was making plans to open a charter in Queens. Many parents of the school did not find this to be coincidence. After a public outrage, the DOE quickly backed down.
It's not a big stretch to surmise that this sort of coincidence may have occurred previously. Some believe that the Bloomberg DOE may have facilitated Moskowitz's success by enabling Success Academy to make targeted enrollments at the expense of the surrounding schools / students.
Eva Moskowitz caught the public's attention during the Bloomberg Administration second and third terms, for opening a record 22 charter schools in the NYC public education system in less than seven years. This represents between 1% and 2% of all NYC public schools [there are approximately 1700 in total] and 12% of all NYC public charter schools [there are 183 as of 2013 / 2014 school year].
March 1, 2014
****
Editor's Update - NYC Co-location Approval Criteria / Success Academy Funding / LIC H.S.
In late February Mayor de Blasio approved 35 of 45 school co-locations. He said that he turned down the school co-locations based on the following criteria: 1) not put any elementary schools in with high schools, 2) not open schools with less than 250 students because they wouldn't receive enough resource to provide a proper education, 3) no co-locations requiring heavy construction and 4) no co-locations requiring the dislocation of the neediest kids.
De Blasio approved five of eight co-locations for Eva Moskowitz / Success Academy charter schools. Three of eight of Success Academy's co-locations were not approved because they did not take into account the needs of kids with special needs.
Moskowitz's Success Academy is funded in part by many NYC hedge fund operators. These hedge fund operators are in the tax bracket targeted to fund NYC education. Many of the public advertising campaigns launched by Eva Moskowitz / Success Academy / Charterswork.org are funded by them, pushing their point of view.
Mayor de Blasio drew attention to the fact that some charter school programs, like those funded by private sources [aka high net income / net worth individuals] at Success Academy, cannot be replicated in the remaining public schools, without receipt of the additional funding.
Editor's Suggestion: If these privately funded charter school programs are successful, perhaps the city can ask these wealthy donors to Success Academy, to increase their investments in the NYC school system to enable these programs to be replicated throughout the entire NYC public school system.
LIC High School was one of the schools targeted for a co-location that was nixed. LIC High School is one of the remaining large high schools in the city.
April 6, 2014
****
Editor's Update - NYS Court Bars NYS Comptroller From Auditing Charter Schools
Thomas Di Napoli, NYS Comptroller, sent us this link to a story / editorial about how the Supreme Court barred his office from auditing NYS charter schools.
Eva Moskowitz / Success Academy sued the NYS Comptroller when he made an attempt to audit them. According to Mercedes Schneider, a blogger of the Huffington Post, in 2011, just nine schools of Success Academy received about $50 million in public funding. As mentioned above, Success Academy currently operates 22 charter schools in the NYC public school system.
According to the Times Union Editorial [the Times Union is a newspaper in Albany], New York State currently has 233 charter schools, with an enrollment of 87,000 children and costs taxpayers over $1 billion per year.
March 22, 2014
---
Universal Pre-Kindergarten Now
Study after study has shown that children who receive early childhood education perform demonstrably better later in life than those who don't receive it.

To give this benefit to our children, New York City needs a dedicated source of funding for universal prekindergarten.

The state's plan doesn't allocate enough money. Also, in the past, state educational money was promised to the city and now a decade later more than $4 billion of those funds have never made it to our public schools.

It's right to ask 1.5 percent of city taxpayers, those who make $500,000 or more a year, to pay their fair share of tax dollars.

To voice your support email upk@council.nyc.gov or call 212-788-6687.
Submitted by NYC City Councilmember Danny Dromm Chair of Committee on Education & NYC City Council Speaker Melissa Mark-Viverito
Posted March 1, 2014
---
Safe Streets For Astoria & Queens
February 16, 2014
It is heartening to see the growing media attention to traffic calming efforts in Queens in the wake of Mayor De Blasio's announcement of the Vision Zero initiative to end traffic deaths in New York City. In Astoria, a new coalition of organizations, including churches, schools, resident associations, and our group, the Transportation Alternatives Queens Activist Committee, is calling for common sense safety solutions on 21st Street—a multi-lane highway used by trucks traveling between Queensboro and Triboro bridges that cuts right through a densely populated residential area with many children and senior citizens. Over the past year, I've heard so many concerns, from seniors and mothers with small children who don't have enough time to cross the street, to businesses asking for repaving so their employees don't slip on ice that forms in deep potholes right outside their door. There are far too many intersections that don't even have a crosswalk, forcing pedestrians to walk another full block or jaywalk just to get across the street!
The 21st Street community has thrown its full weight behind the growing Coalition for Traffic Calming on 21st Street, which now counts 22 nonprofit organizations, 20 businesses, and over 1,400 individuals among its supporters. Thankfully, our newly elected City Councilmember, Costa Constantinides, has made this project a priority, calling on the Department of Transportation (DOT) to conduct a traffic study. At a recent press conference, he was joined by other elected officials—State Senator Gianaris, Assembly Member Simotas, and Council Member Van Bramer—and Community Board 1 transportation committee chair Bob Piazza to call for urgent DOT action. We trust that these officials will continue to do everything in their power to turn 21st Street into a safe, welcoming street for all.
Steve Scofield, Astoria
Chair, Transportation Alternatives Queens Activist Committee
---
Jackson Heights – Corona Business Improvement District: Investing in a Sustainable Future
November 6, 2013
 
By Seth Taylor - Executive Director at 82nd Street Partnership
 
As readers of Queens Latino know, the proposal to form the new Jackson Heights – Corona Business Improvement District has sparked discussion and debate in the community about the future of the neighborhood's commercial corridors, in particular Roosevelt Avenue. Ultimately, this dialogue has produced a thoughtful neighborhood-based plan that will work to strengthen and grow the district's greatest assets—its entrepreneurial, diverse, and immigrant-owned businesses.  
 
With a mission to improve neighborhood quality of life and promote small business growth by creating cleaner, safer, and more inviting commercial corridors, the Jackson Heights – Corona Business Improvement District offers an inclusive bottom-up solution to help kick-start and sustain the regeneration that so many Roosevelt Avenue and Junction Boulevard stakeholders want to see happen.
Support is widespread and broad-based, and it is growing by the day. Even individuals who just weeks ago were protesting the plan have now signed on as supporters. By taking a closer look at the proposal—its cost, services, governance and goals—stakeholders see this as a great opportunity to organize and invest in the neighborhood's future.
 
In recent weeks, support for the proposal to form the new Jackson Heights – Corona Business Improvement District has increased significantly. As of today, hundreds of small business owners, residents, property owners, civic and community members have pledged support for the formation of what will be one of New York City's most vital and diverse business improvement districts. 
 
Like all 68 business improvement districts in New York City, the new Jackson Heights – Corona one will be funded by property owners and commercial tenants making annual contributions based on a fair formula that factors building foot frontage and property value. In this case, the majority of property owners will be charged on average about $75 per month, which equals roughly $2.50 a day.  The property owners and commercial tenants typically negotiate on their terms how the assessment is split. This is a small investment that will bring tangible returns.
 
With a budget of about $860,000 per year—raised by property owners and commercial tenants, and collected by the Department of Finance—the Jackson Heights – Corona Business Improvement District will fund special services that go above and beyond what the city provides, including daily sidewalk sweeping and graffiti removal, holiday lights, cultural events, shopping guides, landscaping and streetscape beautification. As an organization made up of nearly 1,000 businesses, the Jackson Heights – Corona Business Improvement District will be a strong and effective advocate for the neighborhood.
 
A board of directors composed of property owners, commercial tenants, residents, community board members, street vendors, and representatives from city government, including the Mayor, Comptroller, Borough President and City Council member, will govern the organization.  The board of directors will be a diverse and representative body, voted in by the membership of the business improvement district: every business, resident, and property owner located within the boundaries has a vote.
 
To understand the impact a business improvement district has on a neighborhood, we can look to 82nd Street, where property owners and commercial tenants have been making an annual investment for nearly a quarter century.  With beautiful street trees, ample bicycle parking, outdoor seating, a community garden, clean sidewalks, and attractive storefronts, shoppers come to 82nd Street to enjoy the vibrant retail mix and pleasant atmosphere. 
 
By making 82nd Street inviting to local shoppers, and by providing direct assistance to small business owners, the commercial corridor is given the opportunity to thrive and grow. 
 
That is why nearly 75% of the ground floor businesses located in the 82nd Street business improvement district are still independently owned and operated, many by immigrant families.
 
As one of 82nd Street's business owners, Araceli Bastida of Sonrisas Sanas, says about the improvement district, "It feels good to know that there's somebody taking care of the community, freeing us to focus on growing our business."
 
Now is the time to give the same opportunity to the hundreds of business owners on Roosevelt Avenue and Junction Boulevard in Jackson Heights and Corona.  Together we can create a successful and sustainable local economy for generations to come.  
---
Why Queens Community House is participating in the November 5th Mock Election
On November 5th, 2013, many of us will have the opportunity to participate in one of the most fundamental rituals of our democracy. We get to vote for our local representatives (mayor, controller, public advocate, city councilperson, borough president). These are the people who, over the next four years, will make many of the decisions that impact our day-to-day lives – decisions relating to public education; housing; transportation, roads and infrastructure; parks and communal spaces; and healthcare and social services. They are the people who will get to decide how to spend our tax money, and in doing so determine what is a priority for our society – and what it not.
But many of our neighbors (especially here in Queens) will be unable to participate in this process, on Election Day or any other day, because they do not yet have citizen status. We are talking about close to 1 million people in this city. They are here legally, and as such they pay taxes (income, real estate, sales) at the same rate as all of u, .but they have no say in how their tax money is spent. Their children attend our public schools – but they have no say in our education policy. Many are active members of our communities – they work, own businesses, go to church/temple/mosque, attend community board meetings and volunteer for non-profit organizations. But their positions and values are not expressed politically in any way.
This is not only unfair to them; it is disadvantageous to all of us. If we embrace the concept of democracy then we must recognize its value, not just for the individual but for the whole of society. We must also acknowledge that full democracy in this country has never been a reality but rather an ideal to which we get closer and closer. Many of the groups who now have voting rights (African-Americans, Chinese-Americans, women, etc.) did not have them for much of our country's history. What many of us don't realize is that citizenship was not a uniform requirement for voting at the federal level in the country until the beginning of the 20th century when there was a rise in anti-immigrant sentiment. It was a right in most states that was held, and then taken away.
It is time that this changed. Our communities are best served by having the participation of all their residents. As the old adage says, with power comes responsibility. If we want our neighbors to be engaged citizens, we have to offer them participation in one of our most basic mechanisms for decision-making – the vote. Local elections do not decide foreign policy, they do not determine international relations or how we defend ourselves from enemy nations. They decide local matters and the use locally-collected taxes. The neighborhoods in which we operate in Queens are under-resourced, because the true size of their resident base is unrepresented at the table.
This is why on November 5th, Queens Community House will be supporting a "mock" election in Diversity Plaza in Jackson Heights, a neighborhood where more than 50% of its residents are not currently entitled to vote. The event, organized by the NY Coalition to Expand Voting Rights and several local organizations, seeks to bring attention to this issue and to build support for City Council Intro 410, legislation introduced by Councilmember Danny Dromm which would grant voting right to legal residents in NYC municipal elections. We are encouraging all non-citizen residents of the district to come out that day to cast a vote for mayor, borough president, and city council member. Your vote may not "count" this time, but your desire to participate as a New Yorker with other New Yorkers will be seen and heard. And hopefully, by this time in November 2017, we'll all be standing side by side at the voting booth.
Queens Community House is a private, non-sectarian, non-profit agency that has served the residents of Queens for almost 40 years. We currently serve approximately 25,000 people a year. QCH's 21 sites serve as centers for community gathering, organizing, and social service activity, while working to promote inter-generational and cross-cultural cooperation and exchange. For more information, please contact Dennis Redmond at 718-592-5757.
---
Speak Up To Protect Queens Library Funding
To the Editor:

The City's Executive Budget has been released. It proposes a cut to Queens Library of $29.6 million, part of a proposed cut to libraries citywide of
$100 million. If that proposal were to become reality, the impact on library service hours and the number of job layoffs are unthinkable. Our representatives in City Hall and the City Council value libraries. They have done demonstrated it in the past. Nevertheless, the proposed cut is enormous. Elected officials have limited revenue resources and tough choices to make.

It is up to the people of Queens to show the City Council and City Hall that library hours and library jobs are critical to this city. Libraries in Queens urgently need your help. Go to www.savequeenslibrary.org. You will be able to sign our electronic petition and send an email to your elected representatives. Or, stop in to any library and sign the paper petition or write a postcard. Speak up for Queens Library! Tens of millions of our neighbors use free library resources or attend free library programs. They enjoy quiet reading time, sharpen their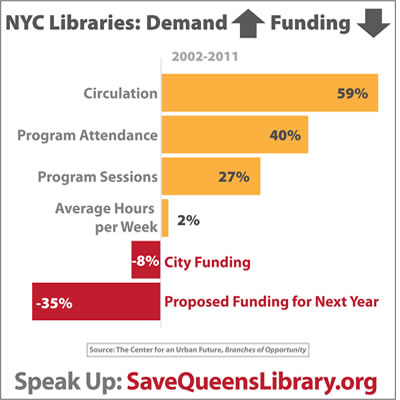 skills for their next big job, use the computers, prepare for an important exam for work or school, find out more about a health condition or email a friend far away. To do that, libraries must remain open for service at least five days a week or more.

As we speak with our elected officials, we will also be talking about how critical a stable funding stream is for libraries in the future. We need to be able to better plan for the library services you need from year to year and be assured of being able to buy books for the shelves.

For now, I hope I can count on everyone to Speak Up for Queens Library. Go to www.savequeenslibrary.org on your computer or smartphone, or stop at the library and sign the petition. You need your library. Right now, your library needs you.

Thomas W. Galante, President and CEO, Queens Library / May 13, 2013

---
In the wake of Sandy, Jamaica Bay's potential as a living aquatic laboratory looms large  
Be Our Guest: Jamaica Bay offers a wealth of opportunities for the study of tidal trends, water quality and aquatic and marshland life
Monday, January 7, 2013
When our crew started shooting a documentary film on Jamaica Bay 18 months ago, we knew we had an important story on our hands.
For well over a century the bay had been dug up, filled in, dumped on and thoroughly exploited to the point of being written off by many as a toxic cesspool. These days, it is astonishing how few New Yorkers have ever heard of the bay, let alone know the first thing about its remarkable history or the enormous odds that advocates overcame to save it. Jamaica Bay has deserved its own close-up for a long time.
Since Sandy hit in October, however, it is clear that what was once an important regional story has become something much larger. That's because the sheer number and complexity of long-term challenges Jamaica Bay now faces is unparalleled in the New York metropolitan region — and perhaps the country — making this the ultimate test of our nation's resolve to address climate change.
Jamaica Bay experienced the power outages of Long Island, the coastal vulnerability of Staten Island and the infrastructure problems of Lower Manhattan, all around a small estuary that measures just 18,000 acres.
Some 500,000 people live in the Jamaica Bay watershed area, many of whom had their homes flooded well beyond Zone A. There are billions of dollars of vital infrastructure right on the water, including one power plant and four sewage treatment plants, one of which now needs serious repair. John F. Kennedy International Airport, on the bay's northern shore, was shut for two days; if Sandy hit as a Category 2 storm, it could have been closed for much longer and inflicted widespread economic damage. The subway trestle across the bay has been closed for more than two months, and may not open for months more.
The fate of Jamaica Bay, where the water was rising at two inches per decade before Sandy, is an enormous question mark. But it is precisely because so many challenges exist in such a small area that Jamaica Bay can serve as an invaluable yardstick to gauge our progress and mettle.
Long-term planning is a good place to start. In the legislative session that starts in Albany this week, Gov. Cuomo and the state Legislature must break a longstanding impasse and enact a climate action plan that prepares our state for a warming future. The New York State Public Service Commission must also require all electric and water utilities to create long-term plans that address the likelihood of more severe weather events.
Better intergovernmental coordination is also essential. No fewer than 25 city, state, federal and regional agencies currently share jurisdiction over the bay, creating a dense thicket of bureaucracy that has made progress painfully slow. Last July, Mayor Bloomberg and Interior Secretary Ken Salazar signed an agreement to jointly manage 10,000 acres of the bay; it could serve as the foundation for new partnership of governance.
Moreover, there is no better place to create a laboratory of ideas for climate resilience in an urban environment. Jamaica Bay's ability to attenuate ocean waves and absorb stormwater has been nearly destroyed by human encroachment, as its salt marshes die off at the alarming rate of 47 acres per year. But recent restoration projects at Gerritsen Creek and Yellow Bar Hassock proved their value by protecting local communities from Sandy's effects. The city, state and federal government must restore more sites like these, while also exploring the potential of innovative techniques such as three-dimensional oyster reefs to buffer waves and improve water quality. The Bloomberg administration and National Park Service are currently examining proposals to build a top-tier science research center at the bay that could light the way on these and other cutting-edge measures.
In the four centuries since European settlers arrived, Jamaica Bay has played so many different roles — a source of salt hay and oysters for a growing nation, the front line of coastal defense in two world wars, a place to dump garbage and, occasionally, unwanted bodies. Perhaps in this young century it will transform once again, this time into an example that will help cities around the world adapt to this uncertain and warming reality.

Dan Hendrick, VP External Affairs, NY League of Conservation Voters, author of Jamaica Bay [Arcadia Press 2006] & Producer Jamaica Bay Lives [a documentary film TBD 2013]
---
Questioning Proposed Banking Rules
November 15, 2012 / Flushing / Letters To The Editor
Our community and economy are at risk again, this time due to potential new banking rules that could affect the ability of banks to lend and communities to rebound. These proposed regulations, called "Basel III", define how banks measure risks and their level of funds, or "capital" levels, that they would need in order to cover those risks. It works like your decision on savings: you can choose to save everything and not have any money to spend on goods and vacations. If all consumers did the same, then you can imagine the impact on the local communities. If all banks must set aside more capital, then they do not have that money available to lend in the community, resulting in reduced economic activity.
There are restrictions and costs related to regulatory requirements. These proposed rules are applied against many kinds of loans, including residential 1-4 Family mortgage loans, development and construction loans, business lines of credit and home equity lending. The rules ultimately have an effect on communities because it will be more difficult for the banks to lend to both consumers and businesses, and still to meet the regulatory capital levels. In addition, banks may need to increase the price for other products and services. In turn, borrowers who relied on those products and services would be deprived of affordable credit for homeownership or business activities.

The rules present key challenges and one such area is mortgage lending. At a time when the government lacks a long-term solution to housing finance, the proposed framework would impede mortgage lending that banks have offered successfully for decades. Basel III puts mortgage loans into two "Categories", with the more favorable Category I defined very narrowly. In many cases, lenders offer substantially below-market interest rates to borrowers in exchange for the borrowers' acceptance of future risk in rising interest rates; known as adjustable rate mortgage loans or "ARMS". The proposal would make it much more difficult for many local banks to meet the new capital levels, causing them to decrease their ARMs lending, which again would reduce economic activity.

Category II is so tough that banks will have a very difficult time extending loans secured by home equity. The proposed rules on home equity lending are a double effect, because your first mortgage must be reassessed by banks using the new rules when you have a home equity loan. Banks must determine if it is possible to continue to offer home equity loans, absorb the related impact from the first mortgages, and still meet all of the regulatory requirements. These are only two examples. The rules run on for hundreds of pages, and so there are more examples that impact lending at current levels. Other government agencies are questioning whether Basel III is a good idea. On July 17, 2012, Peter T. King, U.S. Congressman from the third congressional district, and other members of the House Financial Services Committee raised their concerns in a letter to the regulators. They agreed that "Certain steps are necessary to restore confidence in our capital markets. However, we want to make sure any response to the financial crisis does not needlessly hamper economic recovery in our communities." I support this level of questioning by the House Financial Services Committee. The Committee had heard from the community bankers, that their ability to lend and provide liquidity in the local markets would be curtailed. That is where our communities could be impacted.
The proposed rules are applied not just on new loans, but all loans, so there would be an immediate impact on the banks and our communities. They are retroactive, so, if banks made a decision to create a loan years ago under old regulations, this stricter set of rules must be applied against that loan as well.
The deadline set by the regulators was October, 22, to accept comments on the proposed rules. In light of the volume of comments received and the wide range of views expressed during the comment period, the regulatory agencies are holding hearings and have announced that they do not expect that any of the proposed rules would become effective on January 1, 2013.
John R. Buran, CEO and President, Flushing Bank
---
Advocates For Creation Of Newtown Pedestrian Plaza In Astoria
September 10, 2012 / Astoria / Letters To The Editor
The triangular intersection of Newtown Avenue and 30th Ave is one of the most dangerous for pedestrians in all of Queens. It's an expanse of asphalt that drivers speed through, using it a shortcut to Newtown Avenue, endangering pedestrians trying to cross this unnecessarily wide intersection that is otherwise dead space in the middle of a bustling shopping strip.
The NYCDOT has developed a proposal to convert this hazardous space into a plaza with benches and plantings to create a an attractive village square for Central Astoria. This proposal would also create public open space, something that central Astoria lacks.
Incredibly, several merchants in the area oppose the creation of the plaza because it would result in the loss of seven parking spaces. They seem to believe that the loss of parking spaces will drive away their customers, while ignoring the hundreds of potential new customers that would be attracted to the area by the plaza.
There is a counterproposal to reconfigure the intersection by extending the sidewalks and shortening the crosswalks. While this would be an improvement over the current situation, it represent a lost opportunity to create this plaza - and would cost taxpayers $375,000 MORE than constructing the plaza would cost.
Please voice your support for Newtown Plaza to Community Board 1 and to Councilmember Vallone.
Steve Scofield & The Friends of Newtown Plaza
---
Oppose Queens Library Funding Cuts Proposed In NYC Budget
May 19, 2012 / Astoria / Letters To The Editor
To the Editor:
Queens Library is facing unprecedented budgets cuts that will devastate
library service unless funding is restored. The proposed City budget
slashes our operating funds by nearly $20 million. If sustained, these
cuts would reduce the hours that Queens Libraries will be open to the
public with programs and services severely curtailed. All community
libraries could be closed on weekends with some libraries open only two
or three days a week. We must not let this happen!
More than 3 million people used Queens Library's computers last year.
You borrowed 23 million free books, DVDs, and music CDs. Thousands of
school children came in for homework help every day. Tens of thousands
used the library to search for a new or better job and thousands learned
to speak English. Half a million people attended free programs for
education and entertainment.
These services are invaluable, and in today's economic climate
libraries, are more important than ever. This is the worst possible time
to scale back on these critical programs and services. That is why we
must do everything we can to let our friends in government know how
important libraries are to the people of Queens and ask them for their
support in restoring Queens Library's budget.
The City Council and the Mayor will negotiate the final budget during
the next several weeks. Your voice right now in support of libraries can
make the difference.
Please contact your City elected officials and let them know you want
libraries to remain open.
Go to www.savequeenslibrary.org and sign the electronic petition. Better
yet: come in to any Queens Library and sign the Save the Library
petition. I know that by raising our voices together in support of the
life-enhancing role libraries play in every community, we can keep
library doors open for all.
Thomas W. Galante, Library Director, Queens Library
---
---
Site Search Tips. 1) For best results, when typing in more than one word, use quotation marks - eg "Astoria Park". 2) Also try either singular or plural words when searching for a specific item such as "gym" or "gyms".
Click this link to search for something in our Queens Business Directory.
---
Click the log in link below to create an ID and post an opinion.
Or send this story to a friend by filling in the appropriate box below.
---