---
Click the following links to go directly into one of these Queens Neighborhoods: Astoria, Flushing, Jackson Heights, Jamaica, Long Island City and Sunnyside.
---
Queens Borough President State of the Borough Address 2018
Queens State of the Borough Address 2018
Katz Delivers Her Fourth State of the Borough Address
January 29, 2018 / Astoria Neighborhood / Queens Politics & Government / Queens Neighborhoods / Queens Buzz NYC.
I headed over to the Frank Sinatra School of the Arts High School on a rather balmy January morning last Friday. The temperatures were unseasonably high in the 50's and it was dry.
I arrived a bit late for the speech, so I watched it on Youtube over the weekend. The first eleven minutes included introductory performances and speeches, including the Pledge of Allegiance, a singing of the National Anthem, a brief thanks by Gideon Frankel the Principal of the Frank Sinatra School of the Arts High School, and a call out to the local pols in attendance by Deputy Borough President Melva Miller.
What U.S. Senator Chuck Schumer Didn't Say was Notable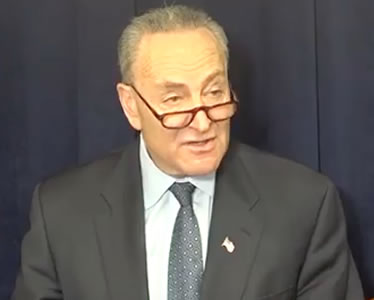 As far as I know, U.S. Senator Chuck Schumer was not given any advance billing as being one of the speakers today, but he came onto the stage and spoke to us. For a moment I thought we might hear why he had decided to take the Democrats into a showdown about a federal government shutdown with President Trump less than a week ago [Friday, January 19th], and why he then backed off that negotiating stance less than three days later, agreeing to reopen the government by midday Monday, January 22nd.
Democratic Senate Minority Leader Schumer Mentions Support for Dreamers & Immigrants, but Not a Word About the Government Shutdown Showdown
But U.S. Senator Chuck Schumer didn't say a word to us about the shutdown per se, less than a week after it had all gone down. I couldn't help but wonder why?
Was the shutdown: 1) a part of the growing theatrics of the federal government - as a bid to demonstrate Democratic solidarity with immigrants and Dreamers, or 2) a real effort to win concessions from the Republicans for immigrants, or 3) an ill-planned showdown that only took into account the bi-coastal Democratic leadership [Democratic Senate Minority Leader Schumer - NY & Democratic House Minority Leader Pelosi - CA] that represents densely populated urban areas with large immigrant populations, while ignoring the constituencies represented by Democrats who come from states that are more rural and suburban, and have small immigrant populations?
Schumer was on stage for a bit less than 15 minutes and in that time he told us about how he had cared for his elderly father who now lives in Queens. He referenced Melinda's second term in office as the 'peaceful passing of the torch' which didn't make a whole lot of sense because Katz is moving from her first to second term so there's no real torch passing going on. And he credited Katz with bringing ferry service to the borough, which I am sure she helped lobby, but which at its core was a Mayoral action. Schumer's visit was not hailed in advance, and he seemed a bit unprepared, so I wondered why he'd decided to speak, and whether he'd been rattled by the events of the prior week?
U.S. Senator Schumer concluded by telling us a story about how Ben Franklin and the framers of the Constitution were concerned about whether the people would actively participate in their own democracy, and whether a self governance system would attract honest candidates / office holders to serve. He then told us that he thought that the politicians on the stage, and the people in the audience today, were proof that both were working.
Queens Borough President Melinda Katz State of the Borough Address 2018
Queens Borough President Katz followed U.S. Senator Chuck Schumer. She talked about having recently completed ACL reconstructive surgery.
She said that during her first term the Community Board membership in Queens has undergone a huge transformation with 30% of the members being new.
There are three ways to view the significant change in the composition of the community boards: 1) it's a fresh influx of new blood that represents some of the demographic changes going on in the borough, or 2) a huge loss of experienced community board members, possibly replaced by political appointees, thus creating an easier path for real estate developers to obtain variance approvals, or 3) both.
I don't yet know which it is, but I reckon over time, it should become more clear to us all.
---
Shave the Stache - QSAC Quality Services for Autism Community 2
Save the Stache Astoria
QSAC Fundraiser Hosted at the Redken Saloon Hair Salon in Astoria
January 22, 2018 / Astoria Neighborhood / Queens Community Issues / Queens Buzz NYC.
A week ago I headed over to the Redken Saloon Salon in Astoria for the 7th annual Save the Stache fundraiser. I had attended the event last year, watching quite a number of local celebrities for a day, shave their beards and mustaches in order to raise funds for QSAC which is the acronym for Quality Services for the Autism Community.
Quality Services for the Autism Community [aka QSAC] has programs designed to help families enable their children to do more for themselves as well as the community. QSAC offers emergency fund assistance for unexpected crises as well as reimbursement options for some of the things not covered by other government / private / social programs. The organization also provides respite services in the home as well as overnight stays away from home, to provide a bit of a break to the caregivers. And QSAC helps families find and coordinate services to help children with autism, as well as providing offsite "home environments that foster independence, community integration, individualization and productivity".
---
NYC Mayoral Debates Fall 2017
Dietl Effervesces, Malliotakis Attacks & de Blasio Defends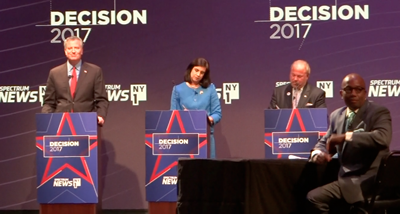 October 15, 2017 / Upper West Side Neighborhood UWS / Queens Politics NYC / News Analysis & Opinion / Gotham Buzz NYC.
I attended the Mayoral Debate at Symphony Space on Tuesday, October 10th, where former NYC Detective [1970 – 1985] and security firm businessman Bo Dietl [Independent], New York State Assemblywoman Nicole Malliotakis [Republican Staten Island] and Mayor Bill de Blasio [Democrat] squared off for one of two general election debates. The debates are sponsored by the New York Campaign Finance Board and are a requirement for those candidates who receive matching funds.
NYC Mayoral Debates - Opening Statements
Each candidate came out and made opening statements. Bo Dietl talked about his time working the streets as a policeman in the 1970's and 1980's and how since then he has run a successful security firm that also employs minorities. He described his two opponents as Column A and Column B candidates.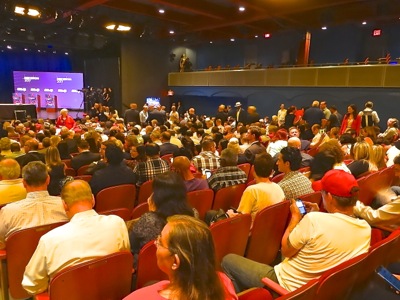 Nicole Malliotakis told us how she is the first member of her family to obtain a college degree and a Masters of Business Administration and that she is the 'American Dream'. She went on to say she would fix our schools, transit system and homelessness.
Bill de Blasio said that his two opponents were both right wing Republicans and that he was the only one that would stand up to Trump. He went on to say that crime is down, test scores at NYC public schools are up, but that there's more to do and he needs New Yorkers' help to continue making progress.
There was a small, but very boisterous minority of rude and disruptive people in the audience, who began their noisy tirades with the opening statements. It wasn't until near the end of the program – that one of [several of] the loudest shouters and screamers was finally escorted out.
Click here for a fairly full recount of the NYC Mayoral Debates with Malliotakis, Dietl & de Blasio.
---
De Blasio & Van Bramer at Sunnyside LIC Town Hall
The Mayor & Majority Leader Talk about Issues Facing Queens Residents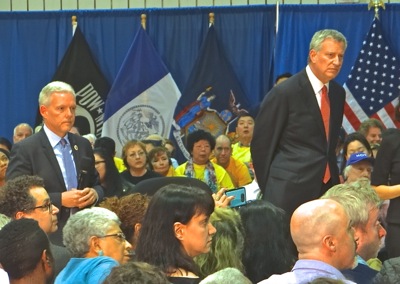 April 27, 2017 / Sunnyside Neighborhood / Queens Politics & Government / Queens Buzz NYC.
I attended a town hall given by Mayor de Blasio in tandem with NYC Councilmember Van Bramer. I had rsvp'ed for a ticket along with hundreds of other residents, to hear what the Mayor and the CCM had to say. I arrived a bit after the event had started, as CCM Van Bramer was concluding his introductory remarks.
Mayor de Blasio then took the spotlight, talking briefly about his Administration's successes in improving the public school system, increasing affordable housing, a continued low crime rate while nearly terminating stop 'n frisk, and a balanced budget [see Mayor de Blasio State of the City for details]. But the Mayor acknowledged that his Administration has miles to go before they can rest, in spite of making significant progress in these major areas.
Questions & Answers at Mayor de Blasio Town Hall Sunnyside
De Blasio kept his remarks short before opening up the town hall to questions by residents. The questions included queries about affordable housing. The Mayor noted that he lobbied Albany hard to get the 0% rent increases on stabilized apartments the past two years, and that his administration has made progress in creating new affordable housing units, but he acknowledged that many New Yorkers are still struggling to pay the rent. So he said there's more to do in adding affordable housing units and in creating decent paying jobs - including something already done, which is the raising of the minimum wage.
Another question was about the lagging investments the city has made in its transportation infrastructure for many years, noting that the MTA is running at near capacity on the #7 subway line during rush hours. The Mayor said they were trying to address the problem by adding bus service, and adding ferry service, but that the MTA is controlled by New York State, so he has significant influence, but that the Mayor's office is not in control. The city contributed $2.5 billion to the MTA budget last year.
Another question was about how one is supposed to handle the downside of gentrification, meaning the noise, filth and obstructions associated with a neighbor doing construction / renovations. The Mayor said there are laws which govern what people can and cannot do and that the city has an agency which looks into these issues / complaints. The woman said she'd contacted the agency [not sure whether it was the Department of Buildings - a good starting point is to dial 311 if you have such issues], but that she wasn't having much success. One of the people from that agency was there, so he talked a bit about what they can do and he followed up with her.
The town hall was scheduled to go on as long as people had questions, so I stayed only for a while to get the flavor of the event before departing.
---
NYPD Commissioner O'Neill on Stop N' Frisk & Cybercrime
City & State Organizes Informative Program About Public Safety in NYC & Cybercrime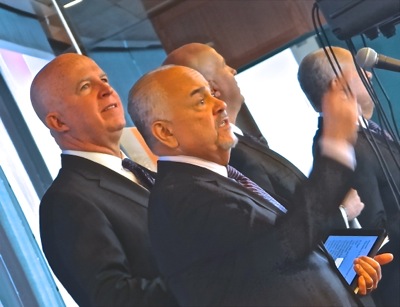 February 6, 2017 / Battery Park NYC / Crime & Safety in Queens NYC / Queens Buzz.
I attended a City & State program dedicated to exploring the many facets of community safety in New York City. The program started with a half hour speech by the new Police Commissioner, James O'Neill. He discussed his background which includes a long line of successive promotions in law enforcement, starting with the transit police in Brooklyn in 1983.
Background: NYPD Commissioner James O'Neill
O'Neill has held many positions, including taking charge as the commanding officer of the Vice, Narcotics and Fugitive Enforcement Divisions - each for a period of time. His most recent position was as Police Chief, during which time he oversaw the management of the neighborhood policing program. The neighborhood policing program was implemented in 2014, during Mayor de Blasio's first term, with the intent to build relations and trust between the police and the communities they serve. The concept is that if the community works with the police to ferret out and penalize the perpetrators, crime will continue to stay at all time lows.
Neighborhood Policing: Intelligent Approach to Safety That Works?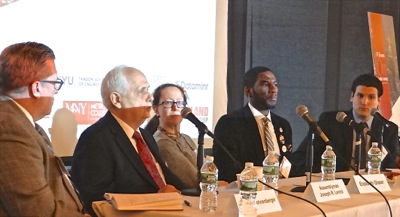 Part of the problem with past police / community relations is that most of those interactions with the police came with a negative connotation to them, for example as when being ticketed, or picked up for bad behavior.
The idea with neighborhood policing is to develop positive interactions by facilitating interactions between individual officers and individual members of the community, so that if and when the time comes, there's enough trust between the officer and community member to work collaboratively to round up and penalize law breakers.
O'Neill's speech was followed by a forum of four experts who have had some involvement in the governance of law enforcement in NYC. The panel included NYC Councilman Jumaane D. Williams of Brooklyn who is the Chairman of the Committee on Housing & Buildings, Elizabeth Glazer who is the Director of the NYC Mayor's Office of Criminal Justice, and NYS Assemblyman Joseph R. Lentol who is the Chairman of the NYS Assembly Committee on [criminal] Codes. The panel was moderated by City & State Features & Opinions Editor, Nick Powell, who has been covering crime in New York for many years.
Stop 'N Frisk - The Facts vs the NY Tabloid Hype?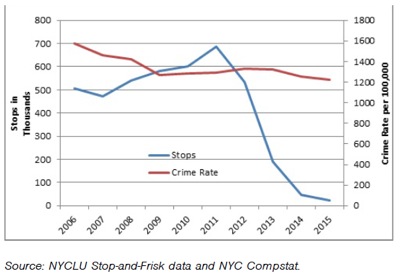 The panel explored numerous aspects of public safety in NYC, including a number of the successes NYC has been having with neighborhood policing, which is why the police / community clashes you see on the news are coming from other parts of the country - not NYC.
Needless to say, the job of the police force is never done, and challenges remain, but generally the forum had an upbeat tone due to the progress being made under Mayor de Blasio and Police Commissioners Bratton & O'Neill. One of the changes that's been helpful in community relations has been the drastic reduction in stop 'n frisk, which in spite of what the NYC tabloids purport, hasn't resulted in a spike in crime [see charts to right].
I did a bit of research, and found a couple of charts published in an April 11, 2016 report by the Brennan Center for Justice. The Brennan Center is a non-partisan, non profit research center at the NYU Law School. The two charts shown here graph the significant reduction in stop 'n frisk, while also showing no attendant spike in crime. In fact it is believed that over the long haul the reduction in unwarranted stop 'n frisk searches will have a positive impact on law enforcement community relations, as vast swaths of the populace that were searched with no result, will no longer feel that their privacy has been unnecessarily violated.
Cybercrime - Anonymous, Stealthy, Cross-Jurisdictional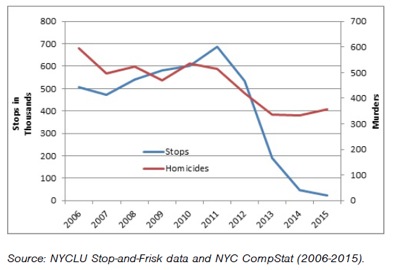 The second segment of the forum discussed some of the challenges facing the FBI with regard to reigning in cybercrime. The panel included Joel Stashenko who is the Albany Bureau Chief of the New York Law Journal, Nasir Memon who is a Professor of Computer Science & Engineering at NYU, Timothy Howard who is the Assistant U.S. Attorney and Cybercrime Coordinator for the NYS Southern District Office, and Prashanth Mekala who is the Supervisory Special Agent of the NY Field Office of the FBI.
The challenges facing law enforcement regarding cyber crime are different than most other criminal activity. For example cyber crime is generally anonymous, more insidious and hence more difficult to detect. And oftentimes the break-ins come through multiple legal jurisdictions which makes gaining access for tracking and prosecuting more challenging.
Budapest Convention of 2001 on Cybercrime Helping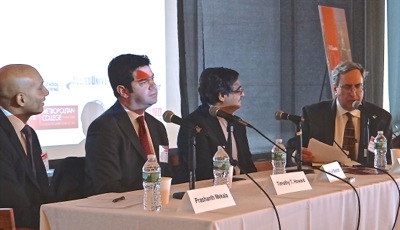 But progress is being made. There was a Budapest Convention on Cybercrime which was passed in 2001 and became effective in 2004. More nations are signing on, as the accords enable law enforcement to move more quickly in multiple jurisdictions in response to cybercrime events.
As in community policing, establishing trust between the victims and law enforcement is critical in enabling governments to catch the criminals. Oftentimes companies victimized by cybercrime are concerned the access they provide to law enforcement may be used against them in other regulatory and civil proceedings. One of the panelists told us that the information they seek is soley for the purposes of catching the criminals, not to share with other regulatory agencies or people. And that the less time between the breach of a system, and obtaining access to analyze it, the greater likelihood that law enforcement can track them down, because in cybercrime the 'digital fingerprints' oftentimes disappear.
Speed of Response Helps Law Enforcement Respond
What's happened recently is that company security has increasingly been delegated to the legal department of a firm, because the company is then protected from disclosures because of attorney client privilege.
But what then happens, because the lawyers seek to mitigate legal risk / blame, is that there's a slow response by the company to enabling law enforcement to do their jobs in track down the criminals. One panelist noted that oftentimes what companies are trying to keep secret [their blame / culpability] comes out in the wash anyhow.
One of the panelists noted that oftentimes the biggest threats come from within an organization. Someone is turned to the dark side, or is careless - resulting in the breach of security. Currently the NSA [National Security Agency], the CIA [Central Intelligence Agency], the DOD [Department of Defense] and the FBI [Federal Bureau of Investigation] are all working to mitigate the risks associated with cybercrime.
They had a third panel about mitigating disaster risk, like from terrorism or cataclysmic events such as hurricanes, but I didn't stay.
Organized by City & State Magazine, Website & Events
Many thanks to City & State, which is an informative magazine publisher and events organizer. Their work seems to be predominantly in the area of government, politics and social issues. You can visit their website at www.cityandstateny.com.
---
Queens Library 'Scandal' - Where was the Beef?
Galante Seeks to Clear his Name as well as the Reputations of the Queens Library & Former Sacked Trustees
How Did Katz's, Stringer's & NY Daily News' Full Year of Accusations & Innuendo Fall So Far Short in Court?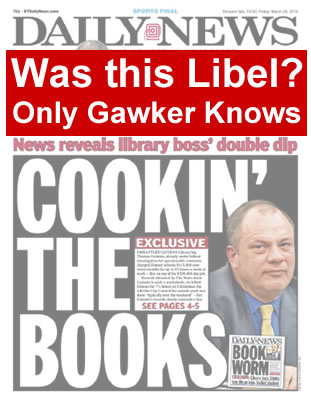 September 6, 2016 / Queens Neighborhoods / Queens Politics & Media / News Analysis & Opinion / Queens Buzz.
Throughout 2014, we witnessed Billionaire Mortimer Zuckerman's NY Daily News, NYC Comptroller Scott Stringer and Queens Borough President Melinda Katz publicly attack President Thomas Galante and the Board of Trustees of the Queens Library. They appeared to individually and collectively insinuate that there was unforgivable malfeasance going on at the Queens Library.
In late January of 2014, only a day after Juan Gonzales published an EXCLUSIVE muckraking story about the Queens Library President's renovations to his office, in Mortimer Zuckerman's NY Daily News, NYC Comptroller Scott Stringer announced an audit of the Queens Library.
Juan Gonzales included in the story what I believe was leaked CONFIDENTIAL INFORMATION of the Queens Library, such as the Queens Library President's salary and other confidential employment agreements. Former trustee(s) told me they believed that this information was leaked by Queens Borough President Melinda Katz's ex-Officio Board of Trustees representative on the board, in violation of their fiduciary obligation to the Queens Library [to date this is an unproven allegation].
Katz, Stringer & Zuckerman's NY Daily News Accusations - Appear to Damage Queens Library Reputation - with a Year Long Barrage of, as yet Unproven, Allegations
Queens Borough President Melinda Katz, NYC Comptroller Scott Stringer and Mortimer Zuckerman's NY Daily News then regaled us for the rest of the year [2014] with all kinds of incredible detail about alleged wrongdoing at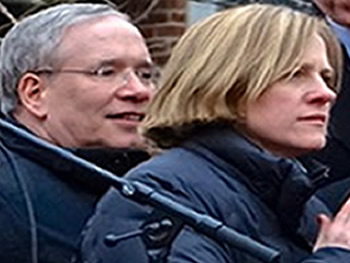 the Queens Library. Mortimer Zuckerman's NY Daily News published several editorials during the course of the year rousing Queens residents into a frenzy against Galante and the Queens Library trustees, while encouraging these two politicians / government officials to unleash their fury against the Queens Library President and Board of Trustees.
Queens Borough President Melinda Katz obliged by initiating legislation to change a state covenant with the library drafted by Andrew Carnegie over a century ago. Andrew Carnegie founded the library as part of his great philanthropic works. And NYC Comptroller Scott Stringer filed a lawsuit seeking complete access to the records of the private non-profit segment of the library, because he must not have found what he was looking for in the public portion representing 85% of the organizational budget. They appear to have done such a good job of damaging the reputation of the Queens Library, that in the following year [2015/ 2016] donations to the non-profit library fell by almost 40% or nearly $2 million.
Did NYC Comptroller Scott Stringer Break the Law & Slander Thomas Galante & the Former Queens Library Trustees?
NYC Comptroller Scott Stringer made a number of harsh statements during the course of the audit of the Queens Library alleging lies and theft. In a May 22, 2014 story published by the Queens Tribune, Stringer said,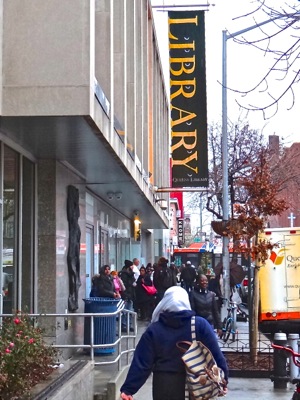 "For them [Queens Library Board of Trustees] to mislead the public and tell the public that they are, in fact, cooperating, is nothing more than a bold-faced lie."
In a July 8, 2015 story published in Newsday, Stringer charged Queens Library executives with using public funds as their
"personal piggy bank" ...
And later in the same story NYC Comptroller Scott Stringer says,
"As they were scaling back access to books, the Internet and vital programs and services, they were lining their own pockets."
These statements, if untrue, might constitute slander, particularly given the fact that many of the people NYC Comptroller Scott Stringer attacked are private citizens - not public officials like himself.
The title of his final audit report seems to negate his previously made assertions, as the title of the final NYC Comptroller's report is,
"REPORT OF THE COMPTROLLER'S INVESTIGATION INTO POSSIBLE MISCONDUCT REVEALED BY THE AUDIT OF THE QUEENS BOROUGH PUBLIC LIBRARY"
The operative word is possible and this is after likely one of the most intense, year and a half long audits, of any library in the city, ever.
NYC Comptroller Scott Stringer referred his findings to the IRS and other legal entities for follow up. This is following an investigation by the FBI, the NYC Department of Investigations, Scott Stringer's own office of the NYC Comptroller, and following the initiation of legislation by Queens Borough President Melinda Katz to change a 118 year old covenant between the Queens Library and the State of New York.
Lots of Smoke, but Still No Fire
As of this writing, nearly three years later, the allegations of wrongdoing by Thomas Galante have been all smoke and no fire.
So far, we've still heard nothing more than allegations and innuendo and possibly libelous and slanderous accusations by public officials and a billionaire NYC real estate developer's paper.
Under Galante the Queens Library was a Top Rated Library in the Nation with an Unblemished Financial Record
Each of the accusers rarely, if ever, mentioned that the Queens Library was considered by its peers to be one of the finest libraries in the nation. That the Queens Library had won national awards which confirmed the library's national standing. And the accusers never mentioned that in all the years that Thomas Galante had been President of the jeweled Queens Library, that it had been run fiscally responsibly with a balanced budget and never a hint of scandal ... until they came along, in their newly elected positions, ALLEGING one.
The accusers accounts did not jibe with what I personally knew about the Queens Library, so I set about drafting an alternative narrative to what appeared to be biased accounts provided by Juan Gonzales and other writers of Mortimer Zuckerman's NY Daily News.
Court Rules Against Accusers Katz & Stringer - but You'd Never Know it by Reading Mortimer Zuckerman's NY Daily News
On August 31, 2016, in the ruling of United States District Judge Allyne R. Ross, Thomas Galante got a first taste of what seemed to be a fair hearing. Judge Ross' ruling requires the Queens Library to pay Thomas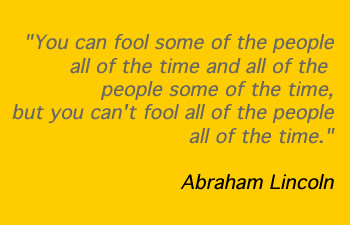 Galante's legal fees to defend himself against accusations by the Queens Library regarding his stewardship of the non-profit.
The newly reconstituted Queens Library Board of Trustees had filed a suit against Galante after he had filed a wrongful termination lawsuit against the library. One might interpret this as an intimidation tactic by the newly reconstituted Queens Library, as legal fees are very expensive and it will cost Galante hundreds of thousands (if not more) to enforce his rights. Galante will have to reimburse the Queens Library if the Queens Library's assertions against him hold up in court.
I wonder if the current members of the Queens Library Board of Trustees have to meet the same standard, in order to have the library pay for their legal fees.
It's worth mentioning that Mortimer Zuckerman's NY Daily News took the lead in most or all of the stories to date about the Queens Library - crafting the storyline narrative about Queens Library 'corruption'. And yet, when I did a search for award-winning journalist Juan Gonzales' & Mortimer Zuckerman's NY Daily News follow on story announcing Thomas Galante's recent court victory against Katz's & Stringer's Queens Library - there was none to be found. This sort of information omission / biased reporting by one of NYC's three daily newspapers is more akin to self-serving propaganda than American journalism.
If Galante Succeeds He Will Clear Not Only His Own Name, but also the Queens Library's & its Former Trustees'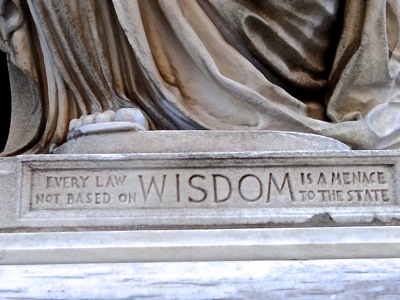 If Galante succeeds in clearing his own name, he will also succeed in restoring the stellar reputation of the Queens Library and the reputations of the former trustees sacked by current Queens Borough President Melinda Katz.
Did the Queens Library Reform Act Enable Pols to Morph the Queens Library into a Political Patronage Parking Lot?
It's also worth mentioning that a couple of years ago interested observers expressed concern that the Queens Library would be morphed into a Political Patronage Parking Palace for under-employed or unemployed party apparatchiks. It's been just over two years since Governor Andrew Cuomo signed the Katz-inspired legislation, entitled the Queens Library Reform Act, and it appears that this may already be happening.
Earlier this year, Queens Borough President Melinda Katz's newly reconstituted Board of Trustees appointed former NYC Schools Chancellor, Dennis Walcott, as the Queens Library President. Based on my research into Dennis Walcott's background, it appears that he has no formal higher education in library science, nor does he have any professional experience in it.
Quelle suprise.
Click here to view our complete coverage of the Queens Library 'corruption & scandals' accusing Thomas Galante of wrongdoing.
---
Bernie Sanders in LIC Queens NYC
On the Campaign Trail & 'Feeling the Bern'
Sanders Introduces Democratic Socialism to the American People
Updated April 19, 2016 from 4/15/16 / Queens Neighborhoods / Queens Politics / News Analysis & Opinion / Queens Buzz.
If nothing else, this has been an interesting presidential election cycle. It's not 'reality TV', its televised reality.
Making America Great ... again?
The Republicans attracted most of the attention early on, thanks mostly to Donald J. Trump's shock jock presidential candidacy. A candidacy that turned presidential debates about public policy into name calling, discussions of poll numbers & penis size, and relentless barrages of vituperative insults.
The Donald has, in his campaign, essentially told us to forgeddabout the ballooning government deficit, a dated and at times crumbling infrastructure, fixing our public education system, helping the shrinking middle class and addressing global climate change.
The Donald has distracted us from an intelligent discussion about these 'loser' subjects, and told us that he's going to rip 12 million people [the equivalent of about 5% of the nation's population] away from their families by deporting them, punishing women for getting abortions, and erecting a wall along the border with Mexico which he tells us the Mexicans are going to pay for.
Does Trump really think this is how to 'make America great ... again'?
Trump Candidacy Increases Ratings Which Translates to Profits
Trump may not make America great again, but he's been good for corporate-owned, network television ratings. The Hollywood Reporter quotes CBS Chairman, Leslie Moonves telling a Morgan Stanley conference in San Francisco on February 29th, 2016 that,
"The money's rolling in and this is fun ... this going to be a very good year for us. Sorry. It's a terrible thing to say. But, bring it on, Donald. Keep going."
While Sanders Delivers Substance & Expands Public Debate
So while Donald Trump has been filling the pockets of corporate-owned mass media, Bernie Sanders - the man with the real story - has largely been ignored. Ignored by the mass media, but embraced by the social media and a signficant and growing segment of the American populace. In fact Sanders, during the past week of campaigning in New York, attracted crowds of tens of thousands, while the other candidates on both sides of the ticket did not.
Click here to see photos of the Bernie Sanders rally in LIC Queens, as well as a story about the contest between Sanders and Clinton.
---
NYC Congestion Pricing - Move NY Congestion Pricing Plan
Which Queens 'Democratic' Pols Support $8 Tolls?
Several Queens Officials Support $8 Tolls on Queensborough & Other East River Bridges & at 60th Street to Raise Capital for the MTA
Queens Democratic Party Chairman Joe Crowley & NYS Governor Cuomo Supported Congestion Traffic Pricing in the Past
March 29, 2016 / Queens Neighborhoods / Queens Politics / News Analysis & Opinion / Queens Buzz.

The new Congestion Traffic Pricing Plan has been making its way into the legislative process over the past year. Just last week NYS Assemblyman Robert Rodriguez, a Democrat from Manhattan introduced the bill on March 23, 2016. The Move NY Congestion Traffic Pricing Plan is being sold into the legislature as a means to raise revenue to fund MTA Capital projects.
Currently NYS Senator Jose Peralta, Cuomo's Deputy of Legislative Affairs Mark Weprin & CCM's Van Bramer, Richards & Reynoso publicly support installing $8 tolls on the Queensborough & other East River bridges to raise capital for the MTA.
Governor Cuomo's Words Are ...
Governor Andrew Cuomo supported the Congestion Pricing Plan put forth years ago, which wasn't popular with many of the voters in Brooklyn & Queens. The two boroughs have a combined population which rounds to 5 million or 25% of the 20 million people who live in New York State.
Cuomo was quoted as making the following statement by the Observer in an article published a year ago on March 15, 2015,
"It's not, 'Can I support it?' Will the people support it? Can you get it done? Can you get a congestion plan passed and we've gone through this a couple of times and it was an overwhelming 'no' and I haven't seen anything happen that would change my opinion,"
The Governor has essentially been repeating this position publicly ever since.
Inconsistent with Governor Cuomo's Staff Actions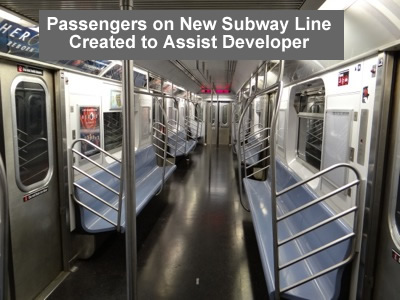 But while the Governor is publicly distancing himself from the measure which is unpopular in Queens and Brooklyn, former NY City Councilmember Mark Weprin, who is now Cuomo's Deputy of Legislative Affairs, has supported the Move NY Congestion Traffic Pricing Plan.
Weprin vehemently oppposed Congestion Traffic Pricing in 2008 when he was a NY City Councilmember, but in 2015 Weprin began publicly supporting the revised Congestion Traffic Pricing Plan as he transitioned from NY City Councilmember to becoming Cuomo's Deputy of Legislative Affairs. NYS Assemblyman David Weprin, Mark's brother, continues to publicly oppose the plan.
It's worth mentioning that the Weprins and the Cuomos have had close family political ties spanning two generations.
Congressman Crowley's Position Circa 2007
Queens Democratic Party Chairman, U.S. Congressman Joseph Crowley, supported the Congestion Traffic Pricing Plan backed by former Mayor Bloomberg, according to a June 11, 2007 report by the New York Times which quoted Crowley as saying,
"the overall [2007] plan — and congestion pricing is just a part of it — will make this a more livable city and make it easier to attract the best and the brightest not only from around the country but from around the world."
We've not yet seen any comments by Congressman Crowley on the current Move NY Plan which was recently introduced.
Move NY's 'New & Improved' Congestion Traffic Pricing Plan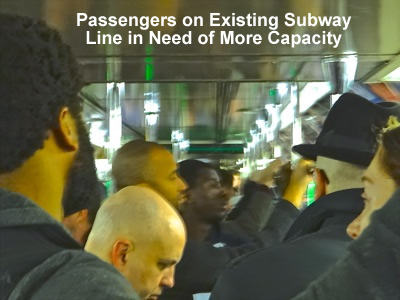 We studied the Move NY Traffic Congestion Pricing proposal by first taking a closer look at what groups are pushing the plan [follow the money]. Gridlock Sam Schwartz Consulting LLC is one of the primary promoters of the plan, and the consulting company is owned in part by a large, multi-national, transit infrastructure contractor. We also evaluated the assumptions they used to create the estimates provided in the plan, which we found to be inconsistent with fairly recent independent studies by respectable institutions, and we also looked at what happened in one of the other cities around the world that implemented the plan.
In essence the plan retrofits [re-prices] the fossil fuel infrastructure, by making a significant investment to install and operate tolling around the center of Manhattan. The remaining proceeds would then go to fund other MTA capital projects [in London this was about half the proceeds]. The pricing would require those who can't afford the $8 tolls [each way] to either use mass transit [recent NYC metro studies have shown this switching doesn't happen] or to cross the bridge at other times at which time the tolls would cost less. The proponents say this would enable those who can afford the tolls to cross the East River bridges and 60th Street more quickly and move around mid Manhattan more easily [less traffic congestion with the rest of the community priced out of their way]. How 'democratic' is this?
Previously MTA Invests Billion$ in New Subways Appearing to Accommodate Billionaire Manhattan Developer(s) & Now Pols Want Metro Residents & Employees to Fund a System to Toll Tax Them to Fund MTA Capital Budget
The MTA during the Bloomberg (Republican) Administration made approximately $8 billion in MTA capital investments for about 30 to 40 blocks of Manhattan subway lines. One line travels from Times Square to the Javits Center [$2.4 billion mostly paid by city] and the other, which was strongly supported by NYC Comptroller Scott Stringer, is expected to travel along Second Avenue from
about East 60th Street to about East 86th Street when it is completed [ran way past budget and time estimates - currently about $5.2 billion].
The latter subway line has been called the 'subway to nowhere', while the other isn't much different - as it terminates at the Javits Center and billionaire real estate developer Steven Ross' & Related Companies' new Hudson Yards development - without any other subway connections. Pundits have opined that one [new #7 Hudson Yards station] and possibly both of these multi-billion dollar investments were made to accommodate Manhattan real estate developers [such as Ross], more than to facilitate transit for commuters and residents of New York City.
When I confronted an MTA spokesperson with this perspective, they told me that the Q line extension would alleviate a considerable amount of the congestion on the north / south east side Manhattan subway line, but made no comment regarding the Hudson Yards station.
The photos above show no passengers on the Javits subway [at an admittedly random time and not long after it was installed], while the second photo shows the #6 subway along the Upper East Side, also at a random time [I have #7 photos that look the same, but didn't have time to find one]. The map to your right shows the new #7 subway line extension ending as an unconnected spur.
Perhaps if the MTA and the government officals who oversee MTA capital project spending were more judicious in their selection of multi-billion dollar projects and allocation of funds, they wouldn't need to make a huge investment of the public's money in the creation and operation of an expensive new tolling system which they plan to use to charge taxpayers $8 tolls to cross 60th Street and the East River Bridges.
This plan essentially aids the wealthy by making their lives easier, while economically discriminating against those with less wherewithal, by making their lives harder. This doesn't strike me as a solution that's 'democratic' at all. There must be less costly, more fair ways to raise additional revenue for transit that NYC commuters - not Manhattan real estate developers - really need.
Click here for the rest of our story about the Move NY Congestion Traffic Pricing Plan as we explore in greater detail a connected web of people, lobbyists and organizations behind Move NY Congestion Traffic Pricing Plan and their possible motivations. We critique the plan including a review of the assumptions, and a closer look at independent studies done with regard to motorists response to toll prices and changes.
---
Mayor de Blasio's State of the City Address 2016 NYC
De Blasio's State of the City Address 2016
Moving NYC from 'Tale of Two Cities' to 'One New York'?
February 6, 2016 / Kingsbridge Heights Neighborhood Bronx / NYC Neighborhoods / NYC Politics & Government / Queens Buzz.
I attended Mayor de Blasio's second State of the City Address delivered at the Performing Arts Center at Lehman College in the Kingsbridge Heights neighborhood of the Bronx. In spite of its northern, non-central location, the speech was well attended. About three dozen protesters also made their way north of Manhattan into the Central west Bronx, wielding placards asking the Mayor to stop gentrification and something about fair labor practices.
I took my place among the press corps where we were seated right in the middle of the auditorium. After settling in, I started photographing the slides whizzing by on the main stage, showing the accomplishments of the de Blasio Administation during its first two years. I have included a slide show a bit later in this report, which contains some of the slides that I photographed.
Unlike last year, when the Mayor and the Police Commissioner were having difficulties adjusting to each other, this year the mood seemed buoyant. In front of me was a group of students from the Laboratory School of Finance & Technology - MS 223 - at 360 East 145th Street in the Mott Haven neighborhood in the Bronx. The school is connected with Bronx Prep and hence handles grades 6 through 12.
Click here to read our report of Mayor de Blasio's State of the City Address 2016. The report includes video excerpts of the Mayor's speech, as well as two other short video pieces including the harmony singing of the National Anthem by a talented Bronx choral group, and the teachers and students of MS 223.
---
Transportation Alternatives Queens - TA Queens Tackles 21st Street LIC & Astoria
TA Queens Tackles 21st Street
Working to Bring Attention & Solutions to Pedestrian-Challenged Crossings On Long Island City & Astoria Streets
October 10, 2015 / Long Island City Neighborhood / Astoria Neighborhood / Traffic Safety Issues Queens / Queens Buzz.
I was invited to attend / witness a Halloween themed street performance by volunteers of Transportation Alternatives Queens [aka TA Queens] to improve pedestrian safety along the 21s Street corridor, which connects Astoria and Long Island City. The street serves as the major conduit inside the Astoria and Long Island City neighborhoods between the RFK / Triborough Bridge and the EK Queensboro Bridge.
As I arrived at 21st Street and 31st Road, I took note that there are public housing projects along the eastern side of the street and a shopping center along the west side of the street, where the group had convened. Since I had come from the east I had to cross 21st Street to meet with the TA Queens petitioners, and making that crossing on a Saturday afternoon supported their cause as this street is challenging to cross at best, and treacherous for youngsters to cross on a simple shopping errand.
The TA Queens volunteers quickly described the problem in a couple of minutes and they made some recommendations for potential solutions - all of which is contained on the full report rendered in both print and on video on the following page. This is a snippet from their release.
"According to data from the New York State Department of Transportation, New York State Department of Motor Vehicles and the New York Police Department, traffic on this mere 1.8 mile stretch of 21st Street between the two bridges [EK Queensboro & RFK Triborough] caused seven deaths and left 102 people with serious injuries from 2002 to 2011. From 2012 to 2015 alone, 105 pedestrians and 34 cyclists have been injured along the corridor."
Click here to learn more about how TA Queens is trying to help the Mayor reach his Vision Zero Queens goal, by identifying safety challenged hotspots along 21st Street in the Long Island City neighborhood & Astoria. We also included several photos of the Haunted Halloween TA Queens volunteers.
---
LaGuardia Airport - Airplane Noise - LGA NYNJPA FAA
LaGuardia Airport - Airplane Noise
Jackson Heights, Corona & Queens Voice Concerns Regarding LGA Airplane Noise
FAA Considering Extension of LaGuardia Airport Hours & Other Changes
October 19, 2015 / Jackson Heights Neighborhood / Queens Issues LaGuardia Airport Noise LGA / Queens Neighborhoods / News Analysis & Opinion / Queens Buzz.
I attended a town hall meeting about the airplane noise coming from LaGuardia Airport at PS 69 in Jackson Heights. The town hall had been organized by NYS Senator Peralta's office and the panel of speakers included local government officials and representatives of the Federal Aviation Administration [FAA] and the New York New Jersey Port Authority [NYNJPA].
Standing Room Only at PS 69
The auditorium was packed and there were people lined up along the walls as well as standing in the back of the auditorium. Airplane noise has emerged as a big issue for Jackson Heights due to a couple of construction projects going on at the airport – both of which will be completed at the end of November.
Cynical Audience Member's Point of View
The timing of the town hall meeting, only six weeks before the construction was to end, led one of the local pundits to cynically suggest that this was merely political theater, rather than an effort to accomplish anything substantive.
There was an earlier town hall meeting organized about two years ago by NYC City Councilmember Dromm, to tackle the problem in its early stages, and while it was happening - not after it was all over - which is what we're close to today.
But that said, these town hall meetings are not just political theater, although inevitably that is some of it, which you will see in the video. And while the immediate problem will subside, we discovered that there a number of efforts either underway or in the planning stages, in which the community has a vested stake in the outcomes.
Not Said In Meeting: Federal Register States That Consideration Is Being Given To Extending LGA's Operational Hours & Slots
In doing follow up research I found a piece on the Federal Register government website that informed me that the FAA is considering changing the operational hours and slots for LaGuardia Airport. This was not discussed at the town hall [click into story for additional detail]. We also found other things that were either scarcely touched upon or not addressed, which we included in this report.
Click here to read the rest of this report about LaGuardia Airport Airplane Noise and the NYNJPA & FAA in Queens. The report includes video presentations, including some audience interaction, and a photo slide show and other information about FAA air traffic changes, airplane noise and what you can do about it.
---
Newspapers, Magazines, Television Producers, Filmmakers, Artists, Photographers, Journalists, Actors, Musicians, Writers & Software Developers
Copyright Law Change Alert: Pending Legislation May Curtail Your Ownership Rights
July 5, 2015 / Queens Notices / News Analysis & Opinion / Queens Buzz. Click the Queens Notices link to view proposed overhaul of copyright laws which would significantly curtail the ownership rights one has to their own work. It includes a bit about how you can help by sending a notice to the government regarding this effort to overhaul copyright law.
According to the report, the law would weaken content creators' ownership rights and thus their ability to monetize their creations. They also allege that the big internet companies are pushing this. We surmise that this is because the big internet companies are using everyone's content, collecting revenue for organizing and distributing it, and not compensating the content creators for the use of it. This may leave a huge outstanding, unestimated legal liability on their balance sheets.
The weakening of copyright laws has disturbing societal implications as well, as it completely destroys the economic incentive for artists, filmmakers, writers, journalists, photographers, actors, recording artists and software developers to invest their time and resourcess in the creation art, film, journalism, photography, music, software and other media content and entertainment. And in doing so, paves the way for considerable consolidation and control over freedom of speech and what media and entertainment content we as a society consume.
The net effect of the law is to curtail content creator ownership rights, and thus in some good measure transfer the ability to monetize content from the content creators to the content distributors. But it's not too late for you to do something about this.
The deadline for comment is July 23rd, 2015. Click Queens Notices and scroll down to first notice. There are links there to the authors of the report, as well as instructions and links to making a comment to government officials. Is retaining ownership rights to your work worth 10 to 15 minutes of your time?
"Many hands make light work." Chip in and make your concerns heard.
---
Albany Legislative Session To End Friday
Pending Bills: Public School Funding & Rent Stabilization Law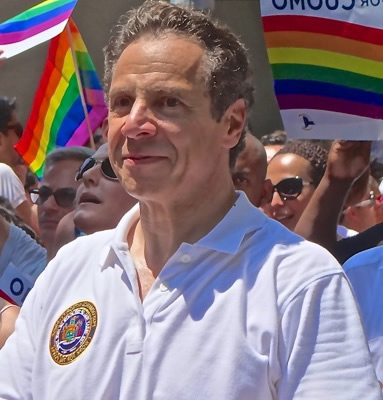 June 15, 2015 / Queens Neighborhoods / Queens Politics / Queens Buzz.
There are two important bills expected to be finalized by the New York State Legislature this week: 1) one having to do with taxation and funding for the public schools and 2) the second having to do with NYC rent stabilization law.
I've been paying some modest measure of attention to both of these bills, and the following is a brief snapshot of a critical talking point in each bill.
Use Public Money To Fund Private Education?
From what I can gather, perhaps the most contentious item in the public education funding bill is the provision for sizeable tax deductions for those who choose to send their children to private, not public schools.
As I understand it, these tax deductions would be included as part of the funding for the public schools budget and therefore will reduce what's left for the NYS / NYC public school systems.
It's worth noting that private school tuition in NYC can cost in the range of about $5,000 to $30,000 per year per student. And that there are about 900 private schools in NYC alone, so depending on how these proposed deductions are ultimately structured, the funds reallocated from the public schools to private individuals would be in the tens to hundreds of millions of dollars and possibly more.
You might want to contact Governor Cuomo's office at 1.518.474.8390 to let him know you support or oppose the measure, since we understand that he's been the major force pushing for this public school funding change. You can also send him an email via the Governor's contact form.
Albany & Expiring Rent Stabilization Laws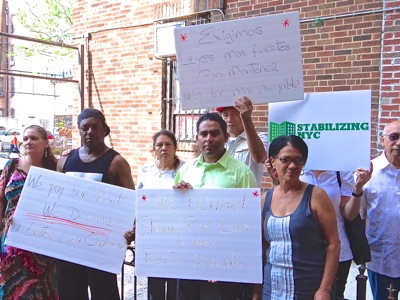 The Rent Stabilization Laws are due to expire tonight, June 15, 2015.
There was talk earlier this year that there would be a push to expand or strengthen the Rent Stabilization Laws given the rapid growth in homelessness in New York City. The NYC homeless population is currently estimated at over 60,000 or nearly 1% of the entire NYC population. About 70% of New York City residents are renters, of which about two million of less than eight and a half million residents, live in rent stabilized apartments.
Over the past decade or so, the Rent Stabilization Laws have been curtailed in the favor of the free market and landlords. The curtailment of rent price control legislation is believed to have spurred additional real estate development investment, as the profits of most new buildings are no longer affected by rent stabilization laws.
Much of the rapid growth in homelessness over the past decade is believed to be the result of tenants losing their rent stabilized apartments, as new owners of buildings have found ways to circumvent the laws. A recent NYU Furman Center Study has shown the loss of over 330,000 unsubsidized affordable apartments since 2002, due in part to the rent stabilization legislative changes referenced above.
NYS legislative insiders told me that tenants rights supporters were hoping to make legislative gains this year, but that the NYS Assemblypeople and NYS Senators opposing the changes, were going to allow the rent stabilization laws to expire as a negotiating tactic.
Vicki Been, Commissioner of NYC Department of Housing Preservation and Development, informed us that the current rent stabilization laws remain in effect through the term of existing leases and leases up for renewal that are already in the hands of the tenants. She also said that tenants should call 311 with any questions or problems.
Cuomo & NYS Officials - Quinnipiac Poll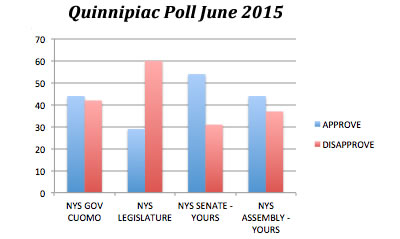 On June 3, 2015 Quinnipiac released a poll showing voters are feeling negatively about the NYS Legislature as a whole, while continuing to favor their local representatives. In the poll Governor Cuomo has only a 2% margin of those favoring him.
Governor Cuomo had a 44% approval rating versus 42% disapproval rating, as voters are not satisfied with his handling of the corruption scandals that have plagued Albany this year. In February 2015 Assembly Speaker Sheldon Silver [Democrat Manhattan] was indicted on federal corruption charges. And in May 2015 NYS Senate Leader Dean Skelos [Republican Long Island] was indicted by a federal Grand Jury.
Less than a year ago, NYS gubernatorial candidate Zephyr Teachout, a law professor at Fordham University surprised polls by garnering nearly 2 votes for every 3 won by the governor in the NYS Democratic primary. Ms. Teachout did not have much in the way of significant private backing or union support, but won nearly 40% of the vote waging an online campaign.
According to the Quinnipiac poll, voters by a margin of 52% - 32% said that with respect to Albany's corruption problem:
"... the Governor is part of the problem, not part of the solution."
As for the NYS Assemblymembers and NYS Senators the Quinnipiac Poll reported the following:
"Voters disapprove 60 - 26 percent of the job the State Legislature is doing, but approve 44 - 37 percent of their own Assembly member and approve 54 - 31 percent of their own state senator."
"At the same time, 45 percent of voters say their state senator should be thrown out in a general house-cleaning, while 40 percent say their senator deserves reelection."
"Voters are divided 41 - 41 percent on whether their Assembly member should be reelected or thrown out."
As you can see, the sentiments collected in the Quinnipiac poll seem a bit contradictory, as the answers received depend on how the questions are stated. Nonetheless, this looks to be an interesting legislative week as things wind down in Albany, and as the 2016 election cycle begins to ramp up.
---
---
---
In Search Of A Civilization Lost By Mass Media
LaGuardia College Performing Arts Center Uses Theater & Art To Stimulate Cross Cultural Community Conversation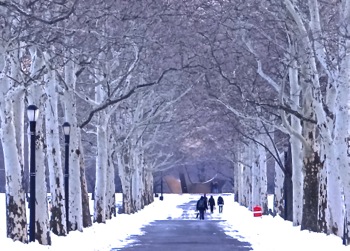 February 9, 2015 / Long Island City / Queens Theater / Queens Buzz. It was nearing sunset on Saturday evening as I made my way through a beautifully quiet Flushing Meadows Corona Park. The clean white snow glistened gently in the fading light, and the leafless trees along the road provided what felt like an ancient natural cathedral.
I checked in at the admissions desk and made my way to the second floor of the Queens Museum. The Queens Museum was once the home to the United Nations and hence provided the perfect context for this community conversational performance. The floor to ceiling windows looked out onto the landmarked Unisphere which emanated a universal vibe. In the long wide hallway a crowd was engaged in clustered conversations following the conclusion of four performances shown that afternoon. I had seen the performances at an event earlier in the season.
I began talking to Tasneem, a member of the audience who is shown in the photo at right standing alongside a photo taken by a friend of hers who is shown in the photo. Tasneem came from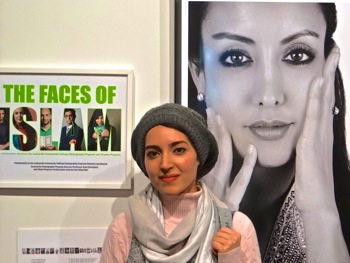 Jordan twelve years ago, only two years after 911. She said that it's important for the general populace of Muslims to stop being afraid of showing they're Muslim, because otherwise New Yorkers and the rest of America will be left with the picture of Islam as depicted by a few extremists which is amplified and continually repeated by the American mass media.
I couldn't deny it. It seems American television stations, radio stations, newspapers and magazines are obsessed with providing the Islamic terrorists all the publicity they want.
But here, tonight, in the Queens Museum; I would not see any of the faces shown by our mass media. I would see only the faces of everyday Islamic New Yorkers who generally receive no publicity at all. Muslims who hail from dozens of cultures around the world. And there wasn't a single terrorist among them. Hence - and likely not coincidentally - there also wasn't a single mass medium reporter covering this event.
Tasneem told me how she, like many other American Muslims, fears showing she's Muslim because of the stereotypes created by the terrorists and perpetuated and blown up by the American mass media. The notion of a silent majority came to mind.
It occurred to me that the gore of the Islamic extremists must be good for tabloids and TV ratings. And I pondered what it must feel like to be stereotyped by this relentless, distorted depiction of one's culture and people. Andy Warhol's characterization of the mass production of images came to mind.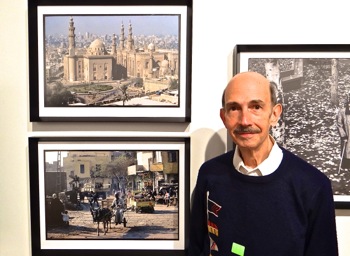 I thought about what it would be like if I lived somewhere else in the world where the nation's media mass produced stereotypes of Americans, depicting us as murderers, rapists and thieves. That could easily be done if a nation's media decided to portray Americans by solely covering the 5.6 million violent crimes and the 17.1 million property crimes that took place in this country in 2011 alone [source: Wikipedia / Bureau of Justice Statistics]. That just wouldn't be right ... would it?
And yet, it seems that this is exactly what's been happening to Muslims in America, because of the unbalanced coverage of Islam by the big American mass media companies. The TV and newspaper tabloids make a living by sensationalizing - spinning things out of context - but aren't the real journalists supposed to provide perspective by putting things back in context?
This seems generally not to have been done.
And so the LaGuardia Performing Arts Center applied for and received a grant to begin such an effort. An effort to provide exposure to the lives and contributions of the other billion Muslims who go peacefully and productively about their lives each day, just like most of the rest of us. An effort to create a community conversant with a deeper and broader understanding of a millenial and centuries old culture that is embedded in the lives of over a billion people on the planet. People who live in dozens of nations around the globe, and none of whom are terrorists - and hence generally not represented in the American mass media.
I met American born Charles Bernett of Rego Park who had traveled to Cairo in 1979. Thirty-five years ago he was about to embark on his second trip through Africa ... [see photo at right].
Click here to learn more about the LaGuardia Performing Arts Center exploratory, year-long, theater and arts, cultural endeavor entitled Beyond Sacred: Unthinking Muslim Identity.
---
---
Air Beam: What Are You Breathing?
Adventurous Bike Ride With TA Queens ... On The Road To Find Out
November 10, 2014 / Queens Neighborhoods / Biking Queens / Queens Buzz. I just returned from a bike ride that began at the Central Park Boathouse and ended in Jackson Heights at 34th Street and the BQE Expressway. Celia Castellan, who is the organizer for Transportation Alternatives Queens [aka TA Queens] collaborated with me on this story which is about Queens & Manhattan air quality and also about biking. Celia is shown in the photo to your right, atop the Queensboro Bridge around 6 pm Monday night as we bike commuted from Manhattan to Queens.
It was a beautiful night with clear, dry air and temperatures around 60. Our mission was to test the Air Beam, a new device designed to enable people to measure the air quality, and then map the information to a public website, so that the public can begin to see what's going on with the air they breathe. The Air Beam is a blue, slightly-larger-than-a-cell-phone device, that you wear to measure the air [quality].
We began the ride in Central Park. We were on our way after receiving only a couple minutes of instruction. The device is brand-spanking new and must be sync'ed to an Android cell phone. The inventors work for a non-profit and are trying to raise a bit of money to mass produce it.
I'm going to take you on the rest of the ride, including a sampling of the air quality readings along the way, and provide some photos of the Queensboro Bridge bicycle commute a bit later this week. In the meantime, check out the Air Casting website and if you want to help, there are a few more days left on their Kickstarter campaign.
---
Affordable Housing In Queens - Hunters Point South
Hunters Point South Opens Spring 2015
'Affordable' Housing Applications Begin Mid October
September 29, 2014 / Sunnyside NY / Sunnyside Real Estate / News & Analysis / Queens Buzz. On Monday evening I headed over to Sunnyside Community Services Center to attend the Hunters Point South Affordable Housing meeting. Several years ago the Hunters Point South development was approved by Community Board 2 and subsequently approved by the New York City Council and Mayor. Click the link above to read the earlier report.
The site has been under construction for years, and according to a Related Companies spokesperson at the meeting, the two towers containing affordable housing are to open to residents in the Spring of 2015. Naturally this assumes that all goes according to plan.
Hence on Monday evening, Related Companies representatives in tandem with Community Board Chairman Joe Conley, NY CCM Jimmy Van Bramer, NYS Assemblywoman Cathy Nolan [and NYS Senator Michael Gianaris was scheduled to appear but did not make it] - began the outreach to the community regarding the application process for the low income and affordable housing units in the two buildings.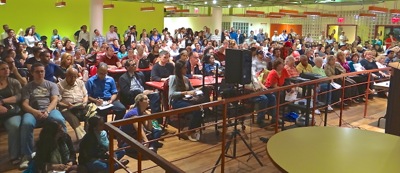 Attendance and interest by the community was very high and folks who arrived late were turned away as the Sunnyside Community Service Center was filled to capacity. That said there are two more of these outreach programs scheduled, the details of which you can find in our Things To Do calendar in the Business section. Click these links to gain a broader perspective of the Long Island City Neighborhood in which these units reside, as well as of the LIC real estate market for apts and condos or the Long Island City real estate market in general.
Full Report Contains Slides & Info On Qualification & Application Process For Hunters Point South Affordable Housing Units In LIC & Evaluation Of Affordability Versus Income & Apt Rents In LIC
Click here to read the rest of our report, including a photo slide show of the presentation of Affordable Housing in Hunters Point South in LIC Queens. I left out most of the presentation that dealt with how to set up a Housing Connect Profile and how to fill out the online application as it seemed pretty straightforward and you can also call the NYC Housing Authority [aka NYCHA] if you need help.
---
---
---
---
Making Vision Zero Happen
Corona Residents Respond To Call To Action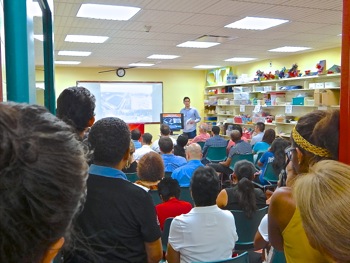 July 27, 2014 / Jackson Heights & Corona Neighborhood / Queens Issues / Queens Buzz. I attended a Vision Zero Workshop at the Corona Library on July 16th. The event was sponsored by Transporation Alterantives in conjunction with a host of other organizations and some local government officials, all of whom I will name at the end of this story when I complete it.
As you can see from the photo, there was no shortage of interest in the effort, as Jackson Heights and Corona are one of the 'Ground Zero' places where pedestrians are being killed or injured by motorists.
The effort had a number of components to it including education, law enforcement and untangling a road, biking and pedestrian system that was put together piecemeal instead of as a holistic approach to human movement ... like dance.
We'll post more about this at a later date including photo slide show.
---
---
---
---
1964 Worlds Fair - NYC World's Fair 1964 - 1965
The NYC World's Fair: 1964 - 1965 in Flushing Queens
NYC Stadiums: Battle of the Titans - PART II - Battle for the Heart of a Park & ... and the Soul of a Borough
January 21, 2013 / Queens Neighborhoods / Queens Issues / Queens Buzz. Click here for Part I of our report series on Developments in Flushing Meadows Corona Park where we journeyed back to the Corona Ash Dump, immortalized in the Great Gatsby, and later transformed into a World's Fair utopia by Robert Moses, Fiorello LaGuardia and the 1939 World's Fair committee.
The 1939 World's Fair attracted over 40 million people, but lost over $100 million, as it opened the year Nazi Germany began invading its European neighbors, and while Japan was busy invading China. Nonetheless, in spite of a financial failure for the 1939 World's Fair bondholders, the fair had enabled NYC and Robert Moses to complete phase one of his vision to transform the Corona Ash Dump into NYC's premier city park, and build a whole new network of highways around it.
Ebbets Field in Brooklyn & The Brooklyn Dodgers
We resume our story, after WWII, as a young lawyer in Brooklyn began working for the Brooklyn Dodgers. The Dodgers played at Ebbets Field just east of Prospect Park in what was once part of the Flatbush neighborhood [now Crown Heights] of Brooklyn. The year is 1943 as a 40 year-old lawyer, Walter O'Malley, leaves the Brooklyn Trust Company where he had oversight responsibilities for troubled companies, including the Brooklyn Dodgers.
You can click here later today to read Part II of our report on proposed developments in Flushing Meadows Corona Park entitled NYC Stadiums & Battle of the Titans.
Or click this link in the meantime to view Part I of our report series about the beginnings of Flushing Meadows Corona Park and the 1939 World's Fair.
---
Development, Healthcare, Education - Queens News
Development, Healthcare, Education & Social Issues in Queens - News Briefs
News Briefs About Real Estate Development, Health, Education & Social Issues in Queens
October 2016 / LIC & Astoria / Queens Buzz. This is a collection of art news briefs from Queens nieghborhoods.
Click here for more Real Estate Development, Healthcare, Education & Social Issues in Queens News briefs.
---
---
Click to quick scroll down to:
---
---

---
Jackson Heights Beautification Group - JHBG
JHBG Celebrates 25 Years Of Service
Jackson Heights Beautification Group Celebrates 25
September 30, 2013 / Jackson Heights Neighborhood / Queens Issues / Queens Buzz News. I had the pleasure of spending some time at the celebration of the 25th anniversary of the Jackson Heights Beautification Group's existence. During the course of the evening I had the opportunity to talk to a number of members, many of whom had been with the organization for decades. And during the course of these conversations I came away having learned something about their collective accomplishments, and in some senses, the early to modern history of Jackson Heights.
Some of the JHBG's Accomplishments
The Jackson Heights Beautification Group [also known as JHBG] started when a group of residents decided to 'take back the neighborhood' from vandals doing property damage [grafitti], real estate developers knocking down high quality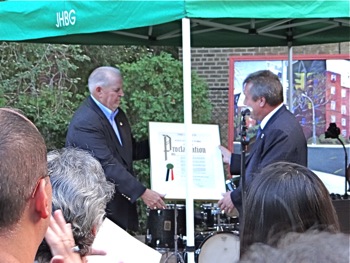 historic buildings, people breaking sanitation laws [doggie doo], and developers trying to obtain zoning variances that would downgrade the neighborhood. But the community organization was not just about participating in the governance process and ensuring that the city laws and ordinances were enforced; they also sought to enhance the quality of neighborhood life.
Hence the Jackson Heights Beautification Group sought funding for summer concerts, helped bring a farmers market to Jackson Heights, worked collaboratively to create more public parkland [78th Playstreet & the Garden School Athletic Field], and most recently helped start an orchestra. They will be the first to tell you that they didn't do these things by themselves, but however modest, they did play an important role.
In the photo above City Councilmember Daniel Dromm gives an award to Jackson Heights Beautification Group President Edwin O'Keefe Westley honoring the neighborhood group's service to the community.
And so you may click here to learn a bit about the formation and history of the Jackson Heights Beautification Group, as well as a bit about the 20th century life in Jackson Heights as told by those who lived it.
---
Flushing Meadows Corona Park - History & Development
Flushing Meadows Corona Park History & Development
Reports About Proposed Developments & History of Flushing Meadows Corona Park
Updated December 2017 / July 14, 2013 / Flushing / Queens History / Queens Buzz.
This section of the site is dedicated to Flushing Meadows Corona Park, a park for all of the people of Queens & NYC.
Some public officials seem ready to trade off publicly owned open space for the promise of jobs and public housing. Promises that, as we've seen in other boroughs, are not always kept.
There are plenty of other places in Queens and NYC that need real development. Public parkland shouldn't be one of them - which is why there are laws protecting public parkland as if it were sacrosanct. That said, the NYC Parks Department could use additional funding to enable them to raise the level of maintenance and security in many Queens & NYC parks, and in particular, Flushing Meadows Corona Park.
Click here for our reports about the history of Flushing Meadows Corona Park and about proposals and plans to develop it.
---
Pedestrian Malls In Queens - Newtown Plaza Astoria
Pedestrian Malls In Queens
Meeting On Astoria Pedestrian Mall Tuesday
September 10, 2012 / Astoria / Queens Community Issues / Queens Buzz. On Tuesday evening September 11, there's a Community Board 1 meeting at the Astoria World Manor on 25-22 Astoria Blvd. One of the topics on the agenda is which DOT [Department of Transportation] proposal to approve, regarding changing the traffic configuration in and around the intersection of Newtown Avenue and 30th Avenue in Astoria.
According to the Queens DOT, this intersection is the site of numerous accidents, and is more dangerous than approximately 90% of all intersections in Queens. It's not difficult to understand why, as it is the nexus point for five roads: east & west on 30th Avenue, north & south on 33rd Street and northwest on Newtown Avenue [see map on next page]. The photo to your left was taken on August 25th when Newtown Avenue was temporarily converted into a pedestrian plaza.
Click here to read our report on the Newtown Plaza, in which we include related reports on other pedestrian malls in Queens, NYC and NYS.
---
Community Development in Queens
---
---
---

---
Doctors in Queens Astoria LIC & Sunnyside
Finding Dr. Right - Doctors in Queens
Doctors and Healthcare in LIC, Astoria, Sunnyside, Woodside & Queens
February / Long Island City / Queens Buzz. I attended a community lecture put on by Mount Sinai Queens entitled Finding Doctor Right. It was hosted at the Avalon Riverview, which is located down on 2-01 50th Avenue near the East River in LIC.
When I arrived, I took note of the audience demographics which had a female / male skew of about two to one; and the ages ranged from starting a family to planning retirement. Our speaker was Dr. Nierman, VP of Medical Affairs and Chief Medical Officer, and one of the people responsible for hiring doctors at Mount Sinai Queens.
Click here to read our report and view photos about finding Dr. Right – doctors and healthcare in LIC and Queens.
---
Elmhurst Hospital - Queens
Elmhurst Hospital - Jackson Heights
April 19, 2010 / Elmhurst & Jackson Heights / Queens Buzz. I arranged to conduct an interview and take a tour of the Elmhurst Hospital in Queens. The hospital's Associate Executive Director of External Affairs, Dario Centorcelli made time in his schedule to accommodate my visit. I arrived mid morning and we immediately struck up a lively dialogue about Elmhurst and Queens hospitals which would last past lunchtime. During that time I found Dario had a near encyclopedic mind about the hospitals in Queens. In the photo to your left you see surgery being performed at Elmhurst Hospital in Queens.
Click here to read the rest of the story including numerous photos and a slide show of Elmhurst Hospital in Queens NY.
---
Hospitals, Clinics & Healthcare in Queens
---
---
---
Queens Schools Queens Education NYC
Queens Schools & Education in Queens
Public & Private Schools in Queens
January 2018 / Queens Education & Schools / Queens Buzz NYC.
This is a collection of reports done about Queens schools. This section contains reports about public and private schools in Queens, ranging from elementary schools, to intermediate schools, to high schools and colleges in Queens.
Click here for more about Queens Schools & Education.
---
Education & Schools in Queens
---
---

---
Occupy Astoria LIC
Occupy Astoria, LIC & Queens
August 20, 2012 / Astoria & LIC / Social Issues in Queens / Queens Buzz. I attended the Occupy the Citi rally on June 27th at Citibank to learn a bit more about the Occupy Astoria / LIC movement. As it was only a few days before a number of large Queens high schools were to be re-opened as new schools [on July 1st, 2012], I found several teachers participating who were anxious about being able to keep their jobs. There were also a number of musicians in attendance and one of them was playing a tune on his sax.
As this was a protest of sorts, I had kind of expected to see a more angry crowd, but instead I encountered more of a mellow mood. Disillusionment? To be sure, but also some good old fashioned American optimism and tenaciousness right alongside it.
Click here to become more familiar with the Occupy Astoria LIC movement in Queens, as we introduce you to some of its members and include a photo slide show.
---
U.S. Census Data 2010 - Queens
Queens Census 2010
For Jackson Heights, Elmhurst, Flushing & Woodside
October 25, 2011 / Jackson Heights Neighborhood / Real Estate in Jackson Heights / Queens Buzz. I just returned from a fascinating look into the Census data for Jackson Heights, Corona, Elmhurst, Flushing and Woodside.
Fascinating? Yes, fascinating. Fascinating because there have been significant demographic shifts in these neighborhoods over the past decade. And because Steven A. Romalewski, Director of CUNY Mapping Services, gave us a demographic map presentation, the likes of which I'd never seen before. Arturo-Ignacio Sanchez of Community Board Three added quite a bit of qualitative flavor to the presentation, reminding me of some of my best college professors [because he was knowledgeable and enthusiastic]. Danny Dromm, the NYC City Councilmember of Jackson Heights was the sponsor of this presentation.
But I digress. Click here to view our report on the 2010 Queens census [with exclusive emphasis on Jackson Heights / Corona / Elmhurst & adjacent neighborhoods], including slide show with many of Steven Romalewski's slides and a link to an interactive mapping site.
---
Social Issues & Immigration in Queens
---
---

---
Queens Employment - Jobs Sectors & Employment In Queens
Queens County Employment Bests NYC
Queens is one of NYC's Top Employment Performers
December 19, 2012 / Queens Neighborhoods / Employment in Queens / Queens Buzz. Tis the season to be jolly and reflect on what's happened economically over the past year while contemplating and planning for what lies ahead. To that end we did a bit of research into Queens current economic trends, specifically in the employment area.
Queens Employment & Economy is Diversified
Queens has a relatively diversified employment base. Queens County industries include: 1) transportation facilities such as JFK and LaGuardia Airports, Long Island Railroad stations, a network of MTA subways and buses, and a network of federal, state and local roadways,
2) energy infrastructure including two major power plants along the East River,
3) a growing hospitality section including hotels, a large casino, two horse race tracks, a major league baseball team, thousands of small to large retailers,
4) an array of about 2,200 restaurants,
5) a full service construction industry,
6) some light manufacturing and
7) government / social services / education as Queens is home to about a dozen hospitals [both private & public] and over three hundred public schools.
Click here to read our report on employment, unemployment & industry in Queens.
---
Political Advertising Workshop In Astoria Queens - Museum of the Moving Image
Analyzing & Creating Political Advertising
Museum of the Moving Image & The NYC / Queens YMCA
November 1, 2012 / Astoria / Film in Queens / Queens Buzz. I visited the Museum of the Moving Image Friday evening to observe a political advertising educational program, being offered to the YMCA's Teens Take The City group.
Although New York has the second highest state population in the nation and is home to the second highest number of Electoral College votes; the state has not been the recipient [or shall I say victim] of a barrage of political advertising – as are not the inhabitants and voters of one of the 2012 swing states.
But, Christopher Wisniewski, the Museum of the Moving Image Deputy Director of Education, reminded me that in 2013 we will likely be inundated with a whole barrage of political ads, as the coming municipal elections include the selection of a new mayor and city council members.
In the photo above you can see one group of teens discussing the infamous 'Daisy' commercial broadcast by Lyndon Johnson during the 1964 presidential election. Click here to read more about the Museum of the Moving Image political advertising film workshops in Astoria Queens.
---
Lessons of a Queens Hurricane Chaser
Lessons of a Queens Hurricane Chaser
Chasing Hurricane Sandy in Queens
October 30, 2012 / Queens NY / Queens Weather / Queens Buzz. It was 5 pm Monday evening as I set out on my bicycle to truly experience the tropical winds of Hurricane Sandy. I chose the evening hours because it was after the high winds would have arrived, shaking loose (hopefully) most of what was to be shaken loose, so I would not be hit in the head by any debris.
The early evening was also just a few hours ahead of the 'tidal surge' we had been warned about, which was supposed to peak in the East River at about 8 pm. And since it would still be light out, I could get some photos of my journey into the tropical storm as it hit Queens.
In the photo above you can see a tree bending to the winds of Hurricane Sandy, with the new LIC skyscapers along the East River in the background. The winds were blowing fiercely along the East River.
Click here to read more about The Lessons of a Queens Hurricane Chaser - photos of Hurricane Sandy in Queens.
---
Elections, Laws & Compliance in Queens
---
---
---
Queens Related Info
Click this link for promotions, discounts and coupons in Woodside, Sunnyside and Queens.
Click this link to go to the Astoria Neighborhood / Long Island City LIC Neighborhood / Sunnyside Woodside Neighborhood News / Jackson Heights Elmhurst Neighborhood / Flushing Corona Neighborhood / Jamaica Neighborhood.
---
Site Search Tips. 1) For best results, when typing in more than one word, use quotation marks - eg "Astoria Park". 2) Also try either singular or plural words when searching for a specific item such as "gym" or "gyms".
---
Archives - TBD
---
Click this link to search for something in our Queens Business Directory.
Click the log in link below to create an ID and post an opinion.
Or send this story to a friend by filling in the appropriate box below.
---
---
---