Auto Insurance In Queens
Things To Look For & Consider When Buying Auto Insurance
December 15, 2010 / Queens Business / Queens NY / Queens Buzz. This report is to identify some of the things to think about and look for when purchasing auto insurance in Queens. One of the insurance professionals I interviewed while working on this report provided me with some colorful comments. Perhaps the most memorable was the most instructive. He explained to me that when it comes to buying auto insurance – or for that matter any insurance, he said, "Most people don't know what they bought, and they don't find out until they're filing a claim." When I was a bit younger, this statement would easily have applied to me.
Click here to read our report about things to think about / look for when buying auto insurance in Queens.
---
Auto Insurance In Queens
Things To Look For & Consider When Buying Auto Insurance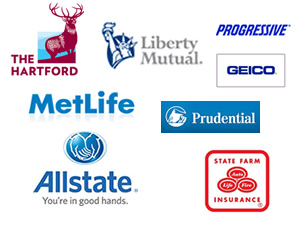 Continued / December 15, 2010 / Queens Business / Queens NY / Queens Buzz. Buying insurance can be as complicated or as simple as you want it to be. But like every important purchase, and buying insurance certainly falls into that category, it pays to do a bit of homework before making your purchase.
There are a number of insurance franchises in the U.S. providing coverage for auto insurance and homeowners / condo insurance. The logos of some of them are shown in the graphic to your right including: 1) Allstate, 2) Geico, 3) The Hartford, 4) Liberty Mutual, 5) MetLife, 6) Progressive, 7) Prudential and 8) State Farm.
Auto Insurance In Queens - Underwriting Prices & Premiums
The insurance industry is built on the basis of statistics and risk assessment. The insurance underwriter evaluates the risk of a potential client with respect to specific insurance coverage and assigns the premium based on that risk.
Insurance Agencies In Queens – Prices & Premiums
For example it's a fact that younger people tend to have more car accidents than married people with children. Hence an insurance agency in Queens that writes an auto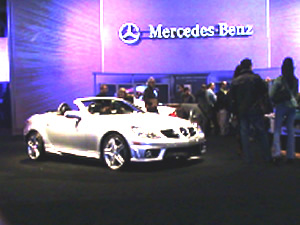 insurance policy that includes a younger driver will charge a higher premium, than an auto insurance without the younger driver, because there's a higher probability that the car being insured will be in an accident. The auto insurance premiums [your payments] are set so that the insurance company will, on average, take in more insurance premium revenue than it lays out for claims based on the insurance coverage provided.
Another factor influencing the cost of auto insurance is the value of the car being insured. This makes sense as fixing a Mercedes is likely more expensive than fixing a Chevrolet. Or replacing a Mercedes, in the event of a total loss, is far more expensive than replacing a Chevrolet.
Auto Insurance Coverage – Inclusions & Exclusions
There are other aspects to auto insurance coverage as well. For example what is included in the coverage and what is not included in the coverage affects the price you will pay. But any exclusions from your coverage means you're assuming all of the risk for that situation or category.
Car Insurance In Queens – Exclusions Example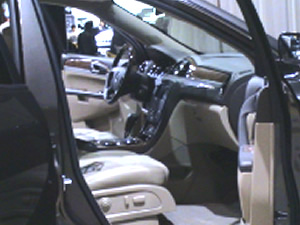 For example when buying auto insurance in Queens, if the car is fully paid for, the owner is not required to include collision damage in their auto insurance coverage. Cars with outstanding loans do not qualify for this exclusion because all lenders require collision insurance. The reason for this is that they want to be sure they can recover their loan in the event of a loss or default by the borrower.
For cars that have been fully paid for by the owner, exclusion of collision coverage can reduce one's auto insurance premium payments, but the entire cost of auto repairs [or replacement] are entirely the owner's if the car is accidentally damaged or totaled. The old adage "You get what you pay for" generally applies when buying car insurance or for that matter, anything.
Auto Insurance In Queens – Claims & Service
New York State requires all car owners to purchase auto insurance. Liability and injury insurance coverage are mandated by law. This law ensures that should someone be hurt in an accident, funding by an insurance company will become available. But that said, it's important to note that not all drivers comply with the law.
The cause of most accidents is generally subject to one's point of view. If there aren't any third party witnesses, finding fault can be time-consuming at best. Drivers shouldn't leave the scene of an accident until a policeman has arrived and written a report.
Auto Insurance Claims – Queens Police Reports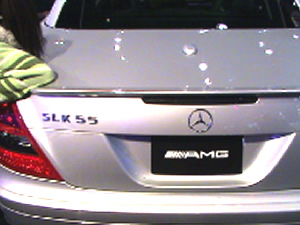 Generally a police report contains information about the accident, including a description of the extent and location of the damages. The policeman also records the accounts of the people involved in the accident at the time. The assignment of responsibility for the accident may remain in question, except in the case of rear end collisions, wherein fault is generally ascribed to the vehicle that hit the rear of the other car.
In cases of where there's an accident, and blame is not assigned, the insurance premium on both drivers may rise. Some folks may go to court to have blame assigned to one of the parties, when the person at fault doesn't fess up [as well as for other less righteous reasons].
Queens Car Insurance – Insurance Deductibles
Here's where deductibles may come into play. A high deductible will reduce your premium payments, and increase your exposure in the event of an accident; while a low deductible minimizes your risk and exposure in the event of an insurable situation, but increases your premium payments. A deductible is a set amount that you, the insured will pay, in the event of an insurable situation. For example if you have an accident, for which the repairs cost $1000 and you have a $400 deductible, means that you will pay $400 of those repairs and the insurance company will pay the remaining $600.
Queens Auto Insurance
Not All Insurance Is Created Equal - Subrogation
In the event of an accident, other expenses come into effect. If your insurance company had to pay for an accident caused by the other party, will it fight to obtain that money from the offender's insurance company and 'clear your name' [hence preventing your payments from rising]? This is called subrogation.
Insurance In Queens – Coverage & Claims
Who pays for the rental car you must use while your car is in repair? What happens in the case of an accident involving an uninsured motorist? How long to get a claims adjustor to evaluate the claim? These can all make a difference in your insurance experience and the value of what you're paying for.
In conclusion, like buying any product or service, it pays to shop and compare. The more knowledgeable you become about the insurance coverage you're getting, the less you'll be surprised when you have to submit an insurance claim.
---
Astoria Related Info
Click this link to view the home page of an Allstate agency offering auto insurance in Astoria. Click this link to view the home page of a bank offering car loans in Astoria and Jackson Heights.
Click here to read our report about New & Used Car Dealerships in Queens.
Click this link for promotions, discounts and coupons in Astoria and Queens.
Click this link to go to the Astoria Neighborhood.
Site Search Tips. 1) For best results, when typing in more than one word, use quotation marks - eg "Astoria Park". 2) Also try either singular or plural words when searching for a specific item such as "gym" or "gyms".
Click this link to search for something in our Queens Business Directory containing over 1,000 listings.
Send this story to a friend by filling in the appropriate box below.
---