Business & Real Estate In
Flushing
---
Flushing NY is located in northcentral Queens. Flushing is commutable via the #7 subway line. Flushing has a population of about 215,000 which is comprised primarily of Chinese and Koreans, as well as European descendants, Indians, Latin Americans and African Americans.
Flushing is home to a number of Queens landmarks, some of which are located in the historic district and others in the Flushing Corona Park. Flushing's Main Street and side streets offer a colorful street market experience for both food and other items. And Northern Blvd is also home to a number of businesses.
---
Click to view the Flushing neighborhood
---
Sterling Equities & Related Companies Lose A Court Battle
Plans to Build Shopping Mall on Flushing Meadows Corona Park Land Reversed on Appeal, but Legal Wrangling will Continue
July 6, 2015 / Flushing Neighborhood / Queens Real Estate / / News Analysis & Opinion / Queens Buzz. This report is based on an Associated Press report dated July 2, 2015 and a Queens Tribune story dated August 28, 2014.
In August of 2014, New York State Supreme Court Judge Manuel Mendez decided in favor of Related Companies / Sterling Equities by throwing out a lawsuit filed by the City Club of New York and NYS Senator Tony Avella.
The plaintiffs alleged that billionaire Stephen Ross's Related Companies, the real estate developers of Hunters Point South and the Hudson Yards, and the Sterling Equities which was co-founded by the NY Mets owners, mega-millionaires Saul B. Katz and Fred Wilpon, had not gone through the NYS legislature for the approval of the transfer of the parkland as required by law.
The lawsuit, filed in February 2014, alleged that the transfer of 47 acres of Flushing Meadows Corona Park land that currently represents the western part of the Mets parking lot, was done without following the procedure for a proper public review [see photo above right]. The City had proposed transferring the 47 acres to Related Companies / Sterling Equities who had planned to build a 1.4 million square foot shopping mall next to Citifield.
The NY City Council and the billionaire former Mayor Bloomberg approved the project in October 2013, but the proposal never went to Albany for a vote. According to the Queens Tribune report one of the plaintiffs said that the Judge Manuel Mendez's ruling goes against the Public Trust Doctrine, ignores longstanding case law history, and bestows too much power that was formerly the purview of the Board of Estimate in one person: the NYC Mayor.
On Thursday, July 2nd, 2015, the four-judge Appellate Court overturned Judge Mendez's decision and ruled that the Willets West Mall Project was illegal because the land is a part of Flushing Meadows Corona Park, in spite of its current paved over status as a parking lot [see 2009 photo above].
And because it is a part of the public parkland of the people, it may not be turned over to the real estate developers without approval of the NY State Legislature. The judges rejected the ruling in favor of the mall development made by Judge Manuel Mendez, wherein Mendez sided with the wealthy real estate developers who argued that the 54 year old, 1961 law authorizing the construction of Shea Stadium, also included a mall.
The photo above shows the Citifield parking lot in 2009, as it was being paved over following the demolition of Shea Stadium which was authorized in 1961. The new Citifield stadium built to replace Shea, is smaller.
According to the Associated Press report, a spokesman for the real estate developers said that they would appeal the decision.
---
Real Estate Lending & Mortgages - CAREA In Queens
Real Estate Lending & Mortgages
CAREA / Chinese American Real Estate Assn - Flushing
May 22, 2010 / Flushing / Queens Buzz. On Saturday in Flushing there was a Real Estate Expo event hosted by the Chinese American Real Estate Association [CAREA] in Flushing. This expo is an evolution of the Home Buyers Expo, which was an event they had hosted last year with a private sponsor. The Home Buyer Expo had focused on issues such as how to find a house, how to take the house into contract and how to close on the house. Last year there were ten vendors at the expo offering financial, real estate and legal services.
Real Estate Lending - Home Buying In Queens
We visited the expo in search of information about the state of mortgage lending in Queens. Given the Asians seem to be America's financiers, we thought this expo might be a good place to research this question. The following story is focused providing some background about CAREA and its events, as well as on the current state of mortgage lending in Queens.
This year the CAREA event scope was expanded and it attracted about 40 - 50 vendors. The expo focus changed from buying a home, to buying and managing a home. Hence this year vendors included tax services, energy services, remodeling services as well as vendors offering financial, real estate and legal services.
Click here to read our full report about real estate finance and mortgage lending in Queens based on information gathered at the CAREA Real Estate Expo in Flushing.
---
Queens Real Estate
Queens Real Estate
Market Analysis Of Real Estate In Queens
Queens NY / December 7, 2009. This is a report on the Queens real estate market. The report covers the latter half of 2009. This analysis includes looking at apartment rental prices, as well as condo, co-op and home prices and availability. This Queens real estate market analysis focuses on the Astoria, LIC / Long Island City, Jackson Heights, Sunnyside and Woodside neighborhoods. While we found these neighborhoods mirrored or trailed many of the national trends, we found some interesting differences, including differences from neighborhood to neighborhood. Click here for our second half 2009 market analysis of Queens Real Estate.
---
Home Improvement & Construction In Queens
---
Banks & Loans In Flushing & Queens
---
New York City Economic Outlook 2016 - NYC Economy
Queens Economy - 2016 Outlook NYC
Currently Full Employment, Low Interest Rates, Low Inflation But Possible International Shocks
January 4, 2016 / Queens Neighborhoods / Queens Business / Queens Buzz.
We took a look into the crystal ball over the holiday break to see what may lie ahead for the NYC economy in the coming year. We studied the stats and facts put out by many of the national data producers at the Bureau of Labor Statistics, the Federal Reserve, the Treasury Department and the AIE. What follows is a brief summary of some of the statistics we gathered on the global, national and New York City economy including unemployment statistics by borough for 2015.
U.S. & NYC Economy Near / At Full Employment
Currently Queens and Manhattan are doing the best with respect to employment, with unemployment rates below 5%, which economists consider to be full employment as the 5% unemployed are viewed as normal 'friction' in the economy, accounting for people coming into, leaving and changing jobs within the labor force.
In 2009 - 2010, during the first two years of the Great Recession, the nation's unemployment rate hit 9.4%, while the unemployment rate for New York City hit 10.4%. The employment picture for the nation and the five boroughs of New York City has slowly but steadily improved since then, with unemployment trending lower, reaching full employment this year at 5% for the nation and 4.8% for New York City this fall.
Employment Impact / Relationship to Inflation
Employment affects inflation, as when everyone is fully employed, recruiting firms bid up the price of labor and workers feel secure enough to spend aggressively, bidding up the price of goods. The Federal Reserve attempts to reign in inflation - because it creates economic instability - by raising interest rates which increases the cost of capital needed to expand operations or make large purchases more expensive. On December 16, 2015, the Federal Reserve raised its key short-term interest rate by 25 basis points (0.25%) to begin to get ahead of potentially inflationary issues that may lie ahead. We'll look into a few of these later in this report.
Economists in one of the banking reports I received believe that there is still slack in the labor market that is not reflected in the numbers as many people have part-time jobs, while they would like full time jobs. Also the labor force participation rate fell during the Great Recession and it became more difficult to find work. Now with a full employment economy it is believed that some of those folks who gave up looking will try to re-enter the workforce. An example of the decline in participation rate might be a spouse who helped supplement household income but couldn't find the right work, and now starts looking again.
Click here to continue reading our report about the New York City NYC Economy Outlook 2016 which delves into full employment impact on inflation, interest rates, consumer debt levels, oil & commodity prices, domestic and international currencies & economic growth, the financial markets and how all of this may impact the different sectors of the Queens & New York City economy.
---
Retail & Shopping In Flushing
---
NY Fashion Week: Giorgio's Hair Salon Whitestone, Carina Boutique Wedding Dresses, Trattoria Neo Italian Restaurants Whitestone
Fashion Week In Queens
Miss Queens, Giorgio's Hair Salon & Carina Boutique Showcase Queens Style
September 15, 2014 / Whitestone Neighborhood / Queens Fashion / Queens Buzz. In early September, as New York Fashion Week was walking down the runway, I spent a fun evening at Giorgio's hair salon in Whitestone. The Whitestone neighborhood is easily accessible by car via the Whitestone and Cross Island expressways and by public transit via buses.
Jessenia Vargas, Miss Queens, headlined the Whitestone Queens fashion show. Jessenia is a Queens native who is scheduled be featured on a Women's Entertainment [WE] TV show called America's It Girl. The show is a 12 episode series that features enterprising young women competing to become the first America's It Girl.
Click to view a photo slide show of the Whitestone Fashion Show and to learn more about Miss Queens Jessenia Vargas, WE TV's show America's It Girl, and the fashion show at Giorgio's hair salon featuring Carina Boutique dresses & Trattoria Neo's Italian food in Whitestone Queens.
---
Wholesale & Manufacturing In Queens
---
Restaurants In Flushing
---
---
Government & Employment In Queens
---
NYS Government & Politics - New York State Governors Office, Attorney General, Comptroller
Albany Legislative Session To End Friday
Pending Bills: Public School Funding & Rent Stabilization Law
June 15, 2015 / Queens Neighborhoods / Queens Politics / Queens Buzz.
There are two important bills expected to be finalized by the New York State Legislature this week: 1) one having to do with taxation and funding for the public schools and 2) the second having to do with NYC rent stabilization law.
I've been paying some modest measure of attention to both of these bills, and the following is a brief snapshot of a critical talking point in each bill.
Use Public Money To Fund Private Education?
From what I can gather, perhaps the most contentious item in the public education funding bill is the provision for sizeable tax deductions for those who choose to send their children to private, not public schools.
As I understand it, these tax deductions would be included as part of the funding for the public schools budget and therefore will reduce what's left for the NYS / NYC public school systems.
It's worth noting that private school tuition in NYC can cost in the range of about $5,000 to $30,000 per year per student. And that there are about 900 private schools in NYC alone, so depending on how these proposed deductions are ultimately structured, the funds reallocated from the public schools to private individuals would be in the tens to hundreds of millions of dollars and possibly more.
You might want to contact Governor Cuomo's office at 1.518.474.8390 to let him know you support or oppose the measure, since we understand that he's been the major force pushing for this public school funding change. You can also send him an email via the Governor's contact form.
Albany & Expiring Rent Stabilization Laws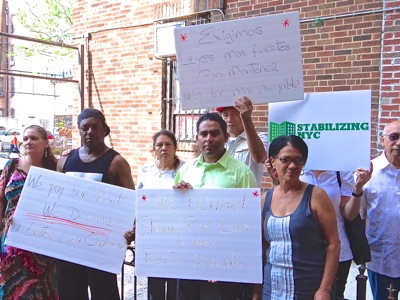 The Rent Stabilization Laws are due to expire tonight, June 15, 2015.
There was talk earlier this year that there would be a push to expand or strengthen the Rent Stabilization Laws given the rapid growth in homelessness in New York City. The NYC homeless population is currently estimated at over 60,000 or nearly 1% of the entire NYC population. About 70% of New York City residents are renters, of which about two million of less than eight and a half million residents, live in rent stabilized apartments.
Over the past decade or so, the Rent Stabilization Laws have been curtailed in the favor of the free market and landlords. The curtailment of rent price control legislation is believed to have spurred additional real estate development investment, as the profits of most new buildings are no longer affected by rent stabilization laws.
Much of the rapid growth in homelessness over the past decade is believed to be the result of tenants losing their rent stabilized apartments, as new owners of buildings have found ways to circumvent the laws. A recent NYU Furman Center Study has shown the loss of over 330,000 unsubsidized affordable apartments since 2002, due in part to the rent stabilization legislative changes referenced above.
NYS legislative insiders told me that tenants rights supporters were hoping to make legislative gains this year, but that the NYS Assemblypeople and NYS Senators opposing the changes, were going to allow the rent stabilization laws to expire as a negotiating tactic.
Vicki Been, Commissioner of NYC Department of Housing Preservation and Development, informed us that the current rent stabilization laws remain in effect through the term of existing leases and leases up for renewal that are already in the hands of the tenants. She also said that tenants should call 311 with any questions or problems.
Cuomo & NYS Officials - Quinnipiac Poll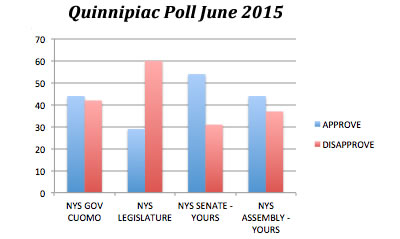 On June 3, 2015 Quinnipiac released a poll showing voters are feeling negatively about the NYS Legislature as a whole, while continuing to favor their local representatives. In the poll Governor Cuomo has only a 2% margin of those favoring him.
Governor Cuomo had a 44% approval rating versus 42% disapproval rating, as voters are not satisfied with his handling of the corruption scandals that have plagued Albany this year. In February 2015 Assembly Speaker Sheldon Silver [Democrat Manhattan] was indicted on federal corruption charges. And in May 2015 NYS Senate Leader Dean Skelos [Republican Long Island] was indicted by a federal Grand Jury.
Less than a year ago, NYS gubernatorial candidate Zephyr Teachout, a law professor at Fordham University surprised polls by garnering nearly 2 votes for every 3 won by the governor in the NYS Democratic primary. Ms. Teachout did not have much in the way of significant private backing or union support, but won nearly 40% of the vote waging an online campaign.
According to the Quinnipiac poll, voters by a margin of 52% - 32% said that with respect to Albany's corruption problem:
"... the Governor is part of the problem, not part of the solution."
As for the NYS Assemblymembers and NYS Senators the Quinnipiac Poll reported the following:
"Voters disapprove 60 - 26 percent of the job the State Legislature is doing, but approve 44 - 37 percent of their own Assembly member and approve 54 - 31 percent of their own state senator."
"At the same time, 45 percent of voters say their state senator should be thrown out in a general house-cleaning, while 40 percent say their senator deserves reelection."
"Voters are divided 41 - 41 percent on whether their Assembly member should be reelected or thrown out."
As you can see, the sentiments collected in the Quinnipiac poll seem a bit contradictory, as the answers received depend on how the questions are stated. Nonetheless, this looks to be an interesting legislative week as things wind down in Albany, and as the 2016 election cycle begins to ramp up.
Click to view our section on - New York State Politics & Government NYS.
---
Queens Borough President NYC
QBP Katz State of the Borough Address
Queens Borough President Melinda Katz Gives Queens Address
Updated July 20, 2016 / January 21, 2016 / Flushing Neighborhood / Queens Government & Politics / Queens Buzz.
I attended Queens Borough President Melinda Katz's second State of the Borough Address. It was held at the Colden Performing Arts Center at Queens College in Flushing on Thursday morning January 21st beginning at 10 am.
The event began with the Pledge of Allegiance, followed by a dance routine taken from Chorus Line performed by the Edge School of Arts. We were then shown a video segment about Queens Borough President Melinda Katz in a documentary produced by Queens Public Access TV, followed by the Queens Borough President's speech.
The speech spanned about an hour. QBP Katz first talked about Queens as a tourist destination, and then looked back at the year of 2015, while touching upon some of the ongoing issues facing the borough like lack of affordable housing, aging transportation infrastructure including Queens airports, and overcrowded schools. She included mentioning some of the government efforts to address these issues, and concluded by talking about the Mets making it into the Playoffs. The address ended with the Mets mascots and management coming on stage.
The address was well attended, including a sizeable union presence, made noticeable by applauses when union efforts were highlighted. A reception was held after the address.
Click to view our section on - Queens Borough President.
---
Transportation In Flushing & Queens
---
NYC Congestion Pricing - Move NY Congestion Pricing Plan
Which Queens 'Democratic' Pols Support $8 Tolls?
Several Queens Officials Support $8 Tolls on Queensborough & Other East River Bridges & at 60th Street to Raise Capital for the MTA
Queens Democratic Party Chairman Joe Crowley & NYS Governor Cuomo Supported Congestion Traffic Pricing in the Past
March 29, 2016 / Queens Neighborhoods / Queens Politics / News Analysis & Opinion / Queens Buzz.

The new Congestion Traffic Pricing Plan has been making its way into the legislative process over the past year. Just last week NYS Assemblyman Robert Rodriguez, a Democrat from Manhattan introduced the bill on March 23, 2016. The Move NY Congestion Traffic Pricing Plan is being sold into the legislature as a means to raise revenue to fund MTA Capital projects.
Currently NYS Senator Jose Peralta, Cuomo's Deputy of Legislative Affairs Mark Weprin & CCM's Van Bramer, Richards & Reynoso publicly support installing $8 tolls on the Queensborough & other East River bridges to raise capital for the MTA.
Governor Cuomo's Words Are ...
Governor Andrew Cuomo supported the Congestion Pricing Plan put forth years ago, which wasn't popular with many of the voters in Brooklyn & Queens. The two boroughs have a combined population which rounds to 5 million or 25% of the 20 million people who live in New York State.
Cuomo was quoted as making the following statement by the Observer in an article published a year ago on March 15, 2015,
"It's not, 'Can I support it?' Will the people support it? Can you get it done? Can you get a congestion plan passed and we've gone through this a couple of times and it was an overwhelming 'no' and I haven't seen anything happen that would change my opinion,"
The Governor has essentially been repeating this position publicly ever since.
Inconsistent with Governor Cuomo's Staff Actions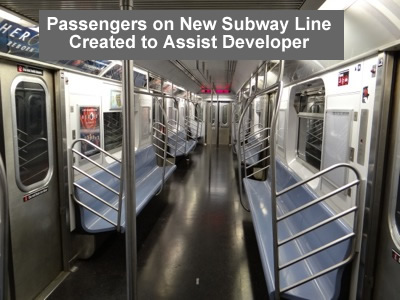 But while the Governor is publicly distancing himself from the measure which is unpopular in Queens and Brooklyn, former NY City Councilmember Mark Weprin, who is now Cuomo's Deputy of Legislative Affairs, has supported the Move NY Congestion Traffic Pricing Plan.
Weprin vehemently oppposed Congestion Traffic Pricing in 2008 when he was a NY City Councilmember, but in 2015 Weprin began publicly supporting the revised Congestion Traffic Pricing Plan as he transitioned from NY City Councilmember to becoming Cuomo's Deputy of Legislative Affairs. NYS Assemblyman David Weprin, Mark's brother, continues to publicly oppose the plan.
It's worth mentioning that the Weprins and the Cuomos have had close family political ties spanning two generations.
Congressman Crowley's Position Circa 2007
Queens Democratic Party Chairman, U.S. Congressman Joseph Crowley, supported the Congestion Traffic Pricing Plan backed by former Mayor Bloomberg, according to a June 11, 2007 report by the New York Times which quoted Crowley as saying,
"the overall [2007] plan — and congestion pricing is just a part of it — will make this a more livable city and make it easier to attract the best and the brightest not only from around the country but from around the world."
We've not yet seen any comments by Congressman Crowley on the current Move NY Plan which was recently introduced.
Move NY's 'New & Improved' Congestion Traffic Pricing Plan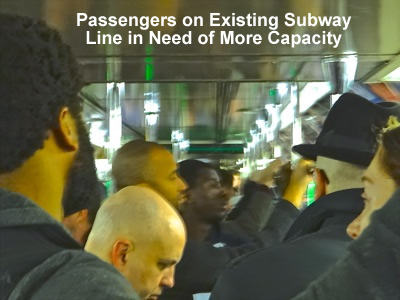 We studied the Move NY Traffic Congestion Pricing proposal by first taking a closer look at what groups are pushing the plan [follow the money]. Gridlock Sam Schwartz Consulting LLC is one of the primary promoters of the plan, and the consulting company is owned in part by a large, multi-national, transit infrastructure contractor. We also evaluated the assumptions they used to create the estimates provided in the plan, which we found to be inconsistent with fairly recent independent studies by respectable institutions, and we also looked at what happened in one of the other cities around the world that implemented the plan.
In essence the plan retrofits [re-prices] the fossil fuel infrastructure, by making a significant investment to install and operate tolling around the center of Manhattan. The remaining proceeds would then go to fund other MTA capital projects [in London this was about half the proceeds]. The pricing would require those who can't afford the $8 tolls [each way] to either use mass transit [recent NYC metro studies have shown this switching doesn't happen] or to cross the bridge at other times at which time the tolls would cost less. The proponents say this would enable those who can afford the tolls to cross the East River bridges and 60th Street more quickly and move around mid Manhattan more easily [less traffic congestion with the rest of the community priced out of their way]. How 'democratic' is this?
Previously MTA Invests Billion$ in New Subways Appearing to Accommodate Billionaire Manhattan Developer(s) & Now Pols Want Metro Residents & Employees to Fund a System to Toll Tax Them to Fund MTA Capital Budget
The MTA during the Bloomberg (Republican) Administration made approximately $8 billion in MTA capital investments for about 30 to 40 blocks of Manhattan subway lines. One line travels from Times Square to the Javits Center [$2.4 billion mostly paid by city] and the other, which was strongly supported by NYC Comptroller Scott Stringer, is expected to travel along Second Avenue from
about East 60th Street to about East 86th Street when it is completed [ran way past budget and time estimates - currently about $5.2 billion].
The latter subway line has been called the 'subway to nowhere', while the other isn't much different - as it terminates at the Javits Center and billionaire real estate developer Steven Ross' & Related Companies' new Hudson Yards development - without any other subway connections. Pundits have opined that one [new #7 Hudson Yards station] and possibly both of these multi-billion dollar investments were made to accommodate Manhattan real estate developers [such as Ross], more than to facilitate transit for commuters and residents of New York City.
When I confronted an MTA spokesperson with this perspective, they told me that the Q line extension would alleviate a considerable amount of the congestion on the north / south east side Manhattan subway line, but made no comment regarding the Hudson Yards station.
The photos above show no passengers on the Javits subway [at an admittedly random time and not long after it was installed], while the second photo shows the #6 subway along the Upper East Side, also at a random time [I have #7 photos that look the same, but didn't have time to find one]. The map to your right shows the new #7 subway line extension ending as an unconnected spur.
Perhaps if the MTA and the government officals who oversee MTA capital project spending were more judicious in their selection of multi-billion dollar projects and allocation of funds, they wouldn't need to make a huge investment of the public's money in the creation and operation of an expensive new tolling system which they plan to use to charge taxpayers $8 tolls to cross 60th Street and the East River Bridges.
This plan essentially aids the wealthy by making their lives easier, while economically discriminating against those with less wherewithal, by making their lives harder. This doesn't strike me as a solution that's 'democratic' at all. There must be less costly, more fair ways to raise additional revenue for transit that NYC commuters - not Manhattan real estate developers - really need.
Click here for the rest of our story about the Move NY Congestion Traffic Pricing Plan as we explore in greater detail a connected web of people, lobbyists and organizations behind Move NY Congestion Traffic Pricing Plan and their possible motivations. We critique the plan including a review of the assumptions, and a closer look at independent studies done with regard to motorists response to toll prices and changes.
---
---
Flushing Real Estate Related Info
Click this link for promotions, discounts and coupons in Flushing and Queens.
Click this link to go to the Jackson Heights Elmhurst Neighborhood / Things To Do In Jackson Heights - Attractions / Jackson Heights Events / Jackson Heights Maps / Jackson Heights Maps / Jackson Heights Shops.
Site Search Tips. 1) For best results, when typing in more than one word, use quotation marks - eg "Astoria Park". 2) Also try either singular or plural words when searching for a specific item such as "gym" or "gyms".
---
Archives - TBD
---
Click this link to search for something in our Queens Business Directory.
---
Click the log in link below to create an ID and post an opinion.
Or send this story to a friend by filling in the appropriate box below.
---