Valentine's Day Restaurants In Queens
Romantic Places For Dinner in Astoria, LIC, Sunnyside, Woodside & Jackson Heights
February 2018 / Queens Neighborhoods / Queens Restaurants / Queens Buzz NYC.
Valentine's Day is a week away. It's a good time to let your special loved one know you care. Flowers, gifts and dinner are always welcome treats, and / or some thoughtful gesture that shows that the lady [or man] you're with still means a lot to you.
It's generally hard to make restaurant reservations on short notice at a romantic Queens restaurant on Valentine's Day, and sometimes it's difficult to make them for the weekend of Valentine's Day. So if you're thinking about doing something this Valentine's Day for dinner in Astoria, LIC, Jackson Heights, Sunnyside, Woodside or Flushing; it's best to do your research early, and call a week or at least a few days ahead to make the reservations.
Valentine's Day History - Romantic Restaurants In Queens
The origins of Valentine's Day are not well documented. It's believed to have been named after Saint Valentine who was apparently a Catholic martyr who died over 1500 years ago. Today the holiday is not associated with religion so much as flowers, candies, cards and romantic dinners. And the holiday spokesperson is now Cupid, a Roman god of desire, and quite a mischief maker.
Click this link to view a brief guide of Valentine's Day restaurants in Queens 2018 where you will find links to Queens restaurants we've reviewed. The restaurants we've reviewed include a mix of high, medium and budget priced restaurants that are spread throughout the borough and offer a large variety of ethnic cuisines. Enjoy.
---
Romantic Restaurants In Queens - V Day
Astoria, LIC, Sunnyside, Woodside, Jackson Heights, Flushing & Jamaica Valentine's Day Restaurants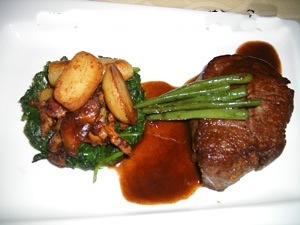 February 2018 / Queens Neighborhoods / Queens Restaurants / Queens Buzz NYC.
Valentine's Day will soon be upon us and it's time for all lovers to find the right restaurant for their romantic Cupid's Day dinner in Astoria, LIC, Jackson Heights, Sunnyside, Woodside and Flushing Queens.
Valentine's Day Restaurants In Queens
Given Valentine's Day falls on a Wednesday this year, you can go out for the weekend dinner when you can both relax and enjoy yourselves or you can get together on the weekday.
Going out over the weekend works in your favor in terms of trying to book a last minute reservation because restaurateurs can accommodate what is normally a one day spike in demand over the course of the weekend. Getting a reservation for this Valentine's Day weekend should be very doable.
Valentine's Day Restaurants In Queens - Italian in Astoria LIC & Woodside, Greek in Astoria & Jackson Heights, French in Long Island City, Argentine & Indian Restaurants in Jackson Heights, Chinese Restaurant in Flushing, Irish Restaurant in Woodside, Egyptian in Astoria, Turkish in Sunnyside, Albanian and American Restaurants in Astoria
The following is a list of links to Queens Buzz restaurant reviews. These restaurants were selected based the food quality, the ambiance and the service of these restaurants which made them notable within their categories.
This is not meant to be an exhaustive list as there are many more fine Queens restaurants we wish to review. But in the meantime this is what we have to offer.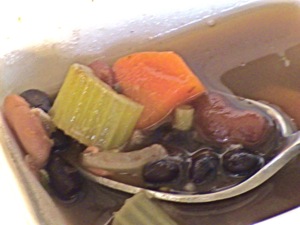 You may click here to read the reviews of the many restaurants we reviewed including:
1) Vista NY - Four Points Sheraton LIC
2) Waters Edge - Restaurants with a Skyline View in Long Island City, Closed October 2015.
3) Tournesol - French Restaurants in LIC Long Island City,
4) Turkish Grill - Turkish Cuisine in Sunnyside, remodeled since this review but run by same owners
5) Winegasm - Wine Bars in Astoria,
6) Donovan's Irish Pub - Woodside, changed ownership since this review, but largely unchanged
7) Taverna Kyclades - Albanian Restaurant in Astoria,
8) Cafe Bar Locale - Mediterranean Restaurant in Astoria,
9) Waterfront Crabhouse - Seafood Restaurants in LIC, changed ownership and cuisine - see update for details
10) Manducatis - Italian Restaurants in LIC,
11) The Creek and The Cave American Restaurant in LIC,
12) Jackson Diner Indian Restaurant in Jackson Heights,
13) BQE Billiards & Bar Restaurant in Jackson Heights, updated menu
14) Joe's Shanghai Chinese Restaurant in Flushing,
15) Quaint American Restaurant in Sunnyside.
Editor's Note - Sometimes Photos Don't Do Justice, Check Review
Be advised that some of the reviews have been written and photographed far better than others based on the (in) experience of the writer / photographer. But we have visited all of these restaurants and believe them to be quite commendable within their price range and category. Also note that telephone numbers and maps to each of these restaurants may be found using the search function on this site.
Click here to scroll through the Queens restaurants section of this site or use the links above or search function below to read reviews of Queens restaurants.
---
Click here for
Manhattan Valentines Day restaurants NYC
and click here for
Bronx Valentines Day restaurants - Bronx NYC
.
---
Astoria Neighborhood Links
Click on these advertisements for promotions, discounts and coupons by retailers and restaurateurs in Astoria and nearby Queens.
Click this link to go to the:
Restaurants in Jackson Heights
Restaurants in Sunnyside & Woodside
---
Site Search Tips. 1) For best results, when typing in more than one word, use quotation marks - eg "Astoria Park". 2) Also try either singular or plural words when searching for a specific item such as "gym" or "gyms".
Click this link to search for something in our Queens Business Directory.
---
Click the log in link below to create an ID and post an opinion.
Or send this story to a friend by filling in the appropriate box below.
---