Valentine's Day Restaurants In Queens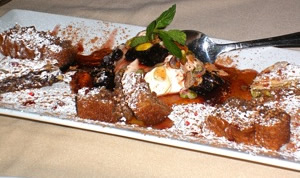 [Editor's Note: Click here to read our report on Queens Restaurants for Valentines Day 2016.] Queens Restaurants / February 2016. Valentine's Day is next weekend when lovers far and wide enjoin in the great romantic migration, for a night out on the town. If the night is done smartly, it comes complete with a thoughtful card, a small box of candies and her favorite flowers; followed by a nice romantic dinner.
The origins of Valentine's Day are not well documented. It's believed to have been named after Saint Valentine who was apparently a Catholic martyr who died over 1500 years ago. Today the holiday is not associated with religion so much as flowers, candies, cards and dinners. And the holiday spokesperson is now Cupid, a Roman god of desire, and from what we hear, quite a mischief maker.
Valentine's Day Restaurants In Queens - Italian in Astoria LIC & Woodside, Greek in Astoria & Jackson Heights, French in Long Island City, Argentine & Indian Restaurants in Jackson Heights, Chinese Restaurant in Flushing, Irish Restaurant in Woodside, Egyptian in Astoria, Turkish in Sunnyside, Albanian and American Restaurants in Astoria
Click this link to go to a brief guide of Queens restaurants for Valentine's Day where you will find links to Queens restaurants we've reviewed. It's worth noting that most of these reviews are positive because we've selected some of the best restaurants in their categories in Queens. It's also worth noting that most of these restaurants do not currently advertise on this site, so there wasn't any quid pro quo. That said, in time we will certainly try to convince as many of them as we can, into advertising on this site, because we have a large discerning dining audience that includes you. Enjoy.
---
Valentine's Day Restaurants - Queens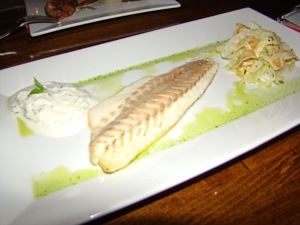 Queens Restaurants / February 2016. Valentine's Day will soon be upon us and it's time for all lovers to find the right milieu for their Cupid's Day Dinner.
Valentine's Day Weekend - Restaurants In Queens
We have understand that any evening this weekend - Friday, Saturday or Sunday - is an appropriate evening to take your loved one out for dinner as Valentine's Day falls on a Monday this year. This works in your favor in terms of trying to book a last minute reservation because restaurateurs can accommodate what is normally a one day spike in demand by accommodating demand over the course of the weekend. Hence, getting a reservation this Valentine's Day weekend should be a lot easier than it has been in years, especially if you're flexible on the date. But as you're reading this, you must certainly realize that you're already a bit late.
Italian, Greek, French, Argentine, Indian, Chinese, Irish, Egyptian, Turkish, Albanian and American Restaurants - Valentine's Day Restaurants In Queens
The following is a list of links to Queens Buzz restaurant reviews. These restaurants were selected by our editorial staff based upon characteristics which made these restaurants stand out among their peers. This is not meant to be an exhaustive list as there are many more fine Queens restaurants we wish to review. But in the meantime this is what we have to offer.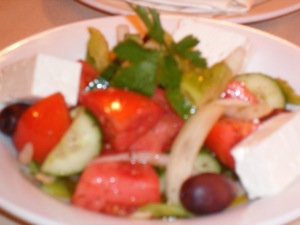 You may click here to read the reviews of the many restaurants we reviewed including: 1) Waters Edge restaurant in Long Island City, 2) Da Gianni's Italian Restaurant in Long Island City, 3) Aegean Cove Greek restaurant in Astoria,4) Sapori D'Ischia Italian Restaurant in Woodside, 5) Tournesol French restaurant in Long Island City, 6) Cavo Greek restaurant in Astoria, 7) Turkish Grill in Sunnyside, 8) Winegasm in Astoria, 9) Donovan's Irish Pub in Woodside, 10) Taverna Kyclades Albanian Restaurant in Astoria, 11) Cafe Bar Locale Mediterranean Restaurant in Astoria, 12) Al Omda Egyptian Restaurant in Astoria, 13) Waterfront Crabhouse Seafood Restaurant in LIC, Manducatis Italian Restaurant in LIC, 14) The Creek and The Cave American Restaurant in LIC, 15) Jackson Diner Indian Restaurant in Jackson Heights, 16) BQE Billiards & Bar Restaurant in Jackson Heights, 17) Joe's Shanghai Chinese Restaurant in Flushing, and 18) Quaint American Restaurant in Sunnyside.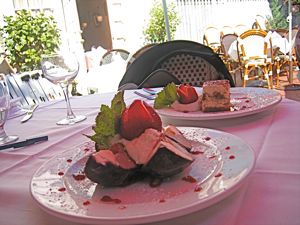 Be advised that some of the reviews have been written and photographed far better than others. While we apologize for this in advance, it can easily be explained by the fact that in our first reviews we didn't capture as much information and our photographer was new to photographing restaurant reviews. Also note that telephone numbers and maps to each of these restaurants may be found using the search function at the end of each story.
Click here to scroll through the Queens restaurants section of this site or use the links above or search function below to read reviews of Queens restaurants.
---
Astoria Related Info
Click this link for promotions, discounts and coupons in Astoria and Queens.
Click this link to go to the Astoria Neighborhood, click this link to go to Astoria Restaurants and click this link to go to Astoria Shopping.
---
Site Search Tips. 1) For best results, when typing in more than one word, use quotation marks - eg "Astoria Park". 2) Also try either singular or plural words when searching for a specific item such as "gym" or "gyms".
Click this link to search for something in our Queens Business Directory containing over 1,000 listings.
Send this story to a friend by filling in the appropriate box below.
---