Battle For Control Of PS 122 Astoria
Dept of Ed Announces Big Changes & Few Details
Public Education Could Be Defining Issue Of NYC Mayoral Race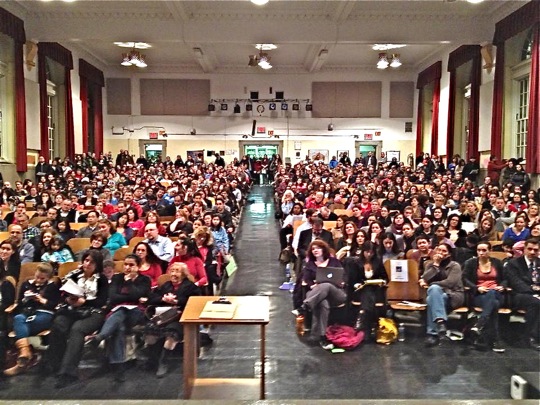 March 17, 2013 / Astoria Neighborhood / Queens Schools / Queens Buzz. The Department of Education announced its intention to make sweeping changes to PS 122 on February 28, 2013 to the PTA of the school. We were told of the general gist of these changes by PS 122 PTA members and parents. We then followed up with the Department of Education, to be sure we understood the Department of Education's announcement correctly.
Before we discuss the general gist of the Department of Education plans for PS 122, it helps to have a bit of background to better understand what appears to be happening.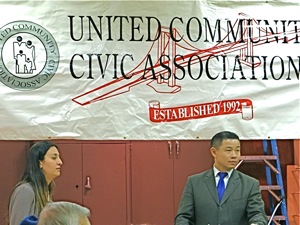 There are several important elements that seem to be at the core of the issue: 1) the Department of Education's plans to reconfigure one of the most successful public elementary / intermediate schools in Queens and the NYC school system, 2) the Department of Education's sudden interest in providing the school children of PS 122 grades K through 5 with the opportunity to continue matriculation within the same school [building] throughout all eight grades [6 – 8], and 3) Success Academy Charter Schools announcement that they plan to open a new charter school in Queens school district 30 in August of 2014.
Click here to read the beginning of our DRAFT report about the Department of Education Plans to reconfigure PS 122 in Astoria. Be advised that there is a Community Board One Meeting March 19, Tuesday evening beginning at 6.30 pm at the Astoria World Manor and a PEP Meeting on March 20th in Brooklyn. The large top photo above was published with permission by Nigel McKenna and the second photo was taken by Queens Buzz of NYC Comptroller and possible Mayoral candidate John Liu listening to concerned PS 122 parents at a United Community Civic Association meeting in Astoria.
---
Battle For Control Of PS 122 Astoria
Dept of Ed Announces Big Changes & Few Details
March 17, 2013 / Astoria Neighborhood / Queens Schools / Queens Buzz. Continued.
The rest of story coming Monday evening.
---
$element(adman,groupad,NHoodAstoria)$
Astoria Neighborhood Links
Click on these advertisements for promotions, discounts and coupons by retailers and restaurateurs in Astoria and nearby Queens.
Click this link to go to the:
Astoria Neighborhood or Astoria Business Directory
Astoria Real Estate or Events & Things To Do In Astoria
Restaurants In Astoria or Astoria Shops & Shopping
---
$element(adman,groupad,Catgry Realestate)$
Site Search Tips. 1) For best results, when typing in more than one word, use quotation marks - eg "Astoria Park". 2) Also try either singular or plural words when searching for a specific item such as "gym" or "gyms".
$element(bwcore,insert_search,N)$
Click this link to search for something in our Queens Business Directory.
---
$element(adman,groupad,Sectional2 Ad)$
Click the log in link below to create an ID and post an opinion.
Or send this story to a friend by filling in the appropriate box below.
---