Queens Green Drinks Hosts Social With JHBG's Friends Of Travers Park
Jackson Heights / December 1, 2008. I attended the Green Drinks Event for the month of December. This was my third such outing in as many months. Green Drinks is an environmentally-focused social networking event that is held every month around the world due to volunteers taking the initiative to organize the event every month. In the case of Queens, we have Helen Ho, community activist, to thank. She grabbed the mantle this past Spring and has done a wonderful job of not only keeping it going, but keeping it interesting.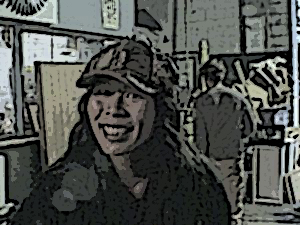 Just to give you an example, tonite I spoke with at least five to ten people whom I had only met by attending these events. Since I didn't warn any of them I would be reporting on the event, their names and the details of the conversations are going to be omitted, even though largely any omissions are basically harmless.
One person I met works for an established national media company. They were concerned about losing their employment because a lot of traditional media companies haven't been doing that well. Increasingly advertising dollars have migrated to the internet because of the efficiencies gained by using the new media, leaving traditional media companies with having to cut their workforces.
I also met a fun and charming educator. This person is interested in improving the student - teacher - administration dialogue. During the course of the conversation it came to my attention that there are two types of problem student parents: 1) those who don't care at all, and 2) those who care too much. Those who care too much don't trust the system and the people who are trying to make it work.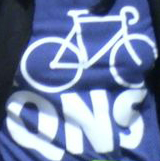 And those who don't care at all set a bad example for their children. I do suppose that striking the right balance, is really one of the great tricks in life.
I met a writer who's working on an interesting book for which they have a publisher. I would relay more information about it, but quite honestly that wouldn't be fair. I'll just say that the topic has universal appeal and appears to be timely. And this brings us to the second great trick in life - to be in the right place at the right time.
I met a journalist turned community / cause activist. I mused that an environmental social networking event seems a good venue for such a person. I met another political administrator and another journalist. Hmm, we're beginning to see a trend. It occurred to me that Queens Green Drinks has the potential to develop into a sort of New Yorker / Algonquin Hotel / Round Table group ... Or it could just turn out to be a good night out for drinks and conversation with strangers turned friends, once a month.
At the previous event I met a graduate student, a government worker and a woman involved in community supported agriculture [CSA]. At the first social I attended there were all types of designers, architects and building related people because the event was held at Build It Green in Astoria. Helen Ho, the organizer, does a nice job of keeping it fresh by moving the venue for Queens Green Drinks events throughout the borough. Each event is co-sponsored by other community groups, and hence the socials draw people in from the community in which it's hosted as well as some of us who are slowing becoming regulars. This time I even relaxed with a beer. Cheers.
Jackson Heights Beautification Group Jackson Heights NY - Related Links

Click this link to read / view a story about another
Queens Green Drinks event in Astoria
. Click this link to read / view a story about another event sponsored by the
Jackson Heights Beautification Group
. Click here for a
map showing the location of Terraza Cafe
where the Jackson Heights Queens Green Drinks event occured. Click this link to obtain the contact info and website url for the
Queens Green Drinks
. Click this link to go to the
Jackson Heights & Elmhurst Neighborhood News
/
Jackson Heights & Elmhurst Neighborhood Guide and Map
/
Jackson Heights & Elmhurst Restaurants Guide & Map
/
Jackson Heights & Elmhurst Shops Guide & Map
/
Queens, Jackson Heights & Elmhurst Events
/
Jackson Heights Business Directory
/
Elmhurst Business Directory
/
Jackson Heights & Elmhurst Shop Announcements
.