Queens Farmers Markets / Queens Green Markets NYC 2023 - Dates, Hours & Maps
Opening Dates, Hours, Items & How To Shop - 18 Queens Farmers Markets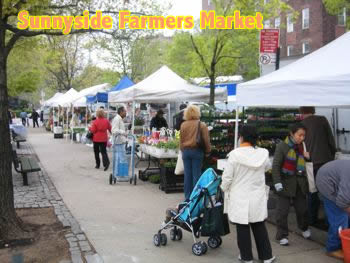 March 21, 2023 / Food & Wine in Queens / Queens Buzz NYC.
We've begun working on the Queens farmers market schedule for 2023. Updates will begin appearing this month and then continue through the season.
This report contains the opening dates, times / hours, items / selection, as well as links to online maps of all major Queens farmer markets, including address locations in Queens.
The Queens farmers markets on this page are located in or around the Queens neighborhoods of Astoria, Long Island City LIC, Sunnyside, Woodside, Jackson Heights, Corona, Flushing, Jamaica and Glendale in Queens NYC.
Enjoy shopping and eating the fresh and natural foods and product of our local farmers and food manufacturers.
Click here to view Queens Farmers Markets NYC, Brooklyn Farmers Markets NYC, Bronx Farmers Markets NYC & Staten Island Farmers Markets NYC and Manhattan Farmers Markets NYC.
---