Things To Do Memorial Day Weekend in Queens NYC
Things To Do In Queens Over The Memorial Day Weekend of 2023
May 26, 2023 / Things To Do Queens NY / Queens Buzz NYC.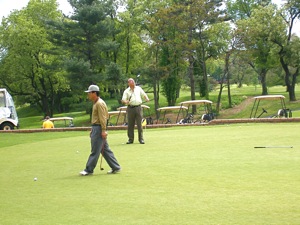 This is a report containing things to do in Queens over the Memorial Day Weekend.
Weather. Coming later today.
Click for an up-to-date forecast of Queens Weekend Weather.
The things to do in Queens on Memorial Day Weekend include art exhibitions, theater, live music, comedy, dance, shopping, outdoor activities such as soccer, kyaking, baseball, parades, street fairs, museums and dining in the Astoria, Jackson Heights, Elmhurst, Long Island City, LIC, Sunnyside, Woodside, Jamaica, Forest Hills, Flushing, Corona neighborhoods in Queens NYC.
Be sure to check our Memorial Day Weekend things to do, which we post on Friday afternoon leading into the Memorial Day Weekend in Queens NYC.
Brief History of the Memorial Day Holiday in Queens NYC
Memorial Day first started out as Decoration Day in Waterloo, New York on May 30, 1866 - a year after the Civil War - to honor those who fought in it. In the 1880's the day came to be known as Memorial Day.
According to a May 25, 2012 report in Time Magazine, ten states - Texas, Louisiana, Mississippi, Alabama, Georgia, Florida, North and South Carolina, Virginia and Tennessee also officially observe some version of a Confederate Memorial Day, sometime between late April and early June [in Texas it's in January]. It's been reported that unofficially most of the former Confederate states still commemorate it, but not without some controversy as to the former Confederate diaspora it's to honor their ancestors, while to the former diaspora of the slaves it seems a remnant of these states racist past.
About ten percent of the nation travels more than 50 miles over the weekend. Memorial Day differs from Veterans Day which is held on November 11th of each year. Veterans Day began by honoring those who fought in World War I which ended on the 11th hour, of the 11th day of the 11th month of 1918. Both honor those who served in the U.S. Military. Veterans Day coincides with a similar holiday in Europe for the same reason, which is called Remembrance Day and Armistice Day.
Things to do in Other NYC Boroughs Memorial Day Weekend
Things to do Manhattan Memorial Day Weekend NYC and Queens Things To Do Memorial Day Weekend NYC and Things to do Bronx Memorial Day Weekend NYC and Brooklyn Things To Do Memorial Day Weekend NYC and Staten Island Things To Do Memorial Day Weekend NYC.
---