Shopping Picks Up In Queens NY
Astoria / Sunnyside / Jackson Heights / May 11, 2009. Continued from front page of the Shopping Section.
Furniture Stores In Astoria - Continued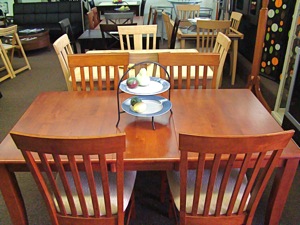 Another furniture store owner said that things had improved immensely since the dismal fourth quarter. His store had been down in sales year to year by over 50% in the fourth quarter, about 20% to 30% in the first quarter, and was trending behind only 10% so far in the second quarter.
It seems the disparity in how store owners are doing can be explained by other factors in the market, such as changing demographics and hence changing tastes. One shopkeeper informed me that the Astoria furniture market was in the midst of a significant sea change, as many traditional families were moving out of the neighborhood, and a younger, more single and more urban group had begun moving into the neighborhood. Hence, he said, "To continue doing business here, many store owners like myself, probably need to change our mix of inventory to meet the demands of the changing market." As you can see by the photo above, some stores already have.
Women's Clothing Stores In Astoria & Jackson Heights Queens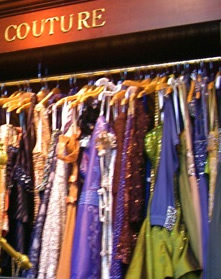 We also interviewed a number of shopkeepers of women's apparel. One shopkeeper in Jackson Heights noted that she was down vs the prior year, but had done comparably well in the fourth and first quarters of the year compared to what neighboring shops had done. She noted that things had leveled off in the current quarter, but that her clientele was generally comprised of working class women.
At another women's apparel shop in Astoria, which specializes in gowns and clothing for special occasions, things were bustling with activity. This was their busy season, with weddings, first communions and graduations all coming in May and June. I didn't get comparative numbers, but based on their activity over the course of several visits, it seemed they were doing pretty well.
Cards & Gift Shops in Astoria, Sunnyside & Jackson Heights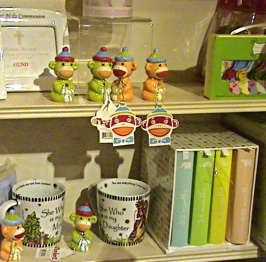 I spoke to a couple of card shop managers and owners in Astoria and Jackson Heights. They appeared unanimous in saying that the card segment of the business was in a downward spiral which was likely due to the increased use of the internet to send greetings and invitations and the like. That said, they had noticed a significant improvement in gift purchases which appeared to have leveled out and appeared, in most cases, to be on the mend. A Sunnyside shop owner seemed to confirm that trend, but added, "I'm not confident this is over yet."
Shops & Shopping In Astoria, Jackson Heights and Sunnyside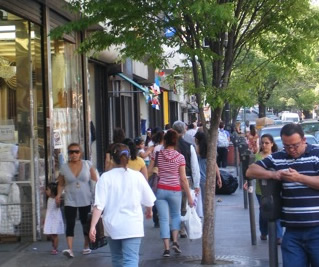 One thing we can tell you is that this is a great time to be a shopper. We noticed that many stores were offering price discounts in order to move inventory. And there seems to be a wide selection of inventory. Service within the local shops is also operating at a high level and the local shops have a number of advantages vis a vis other venues.
Advantages Of Shopping Locally In Queens VS Manhattan & Online
The advantages of shopping locally are many. First, there's the convenience of a short trip, as local shops are only a quick walk or ride away. Shopping locally reduces commute time to places like Manhattan. Being able to visit a store also provides customers other advantages, such as being able to see, feel and touch the merchandise. This is an experience one doesn't get online. It also enables you to speak to human sales clerks who, in my experience in Queens, are frequently very friendly and accommodating. It has always been my experience in Queens that there's always someone in the store who's quite knowledgeable about the product lines.
Then there's the access to help after the sale and, of course, you save on shipping costs and needing to adjust your schedule to receive a package. Lastly, there's the fun of being out on a sunny day, window shopping in one of the Queens neighborhoods, sampling a bit of the wondrous kaleidoscope of people and experiences that only Queens can offer.
Shopping In Queens NY - Related Links
Click this link to go to the section of this site entitled Queens Shopping. Click this link to go to the Astoria Shopping Center & Map / Sunnyside & Woodside Shopping Center & Map / Jackson Heights Shopping Center / Long Island City Shopping Center & Map.