Tour de Queens
July 2015 / Queens Neighborhoods / Biking Queens / Queens Buzz. The Tour de Queens Bike Ride check-in begins at 8 am in Astoria Park and generally ends around midday. It's a 20 mile bike ride that is designed for families [$22.50 / $17.50 TA Members] and will head southeast to Rego Park, Middle Village and Corona. Advanced registration required / advised.
Tour De Queens Bike Ride 2009
Second Annual Queens Bicycle Ride July 12th 2009
Flushing / July 4, 2009. The second annual Tour De Queens Bike Ride begins Sunday, July 12th 2009. Riders will commence around the Unisphere across from the Queens Museum Of Art in Flushing Meadows Corona Park. There are currently about 500 open slots for which one can sign up for on the day of the event. Registration begins at 8 AM and we have been informed that nobody will be there any sooner. Riders of all ages are welcomed, but of course younger children are expected to be accompanied by an adult. In the for-what-it's-worth category, be advised that at 1 PM in the afternoon the Mets will play Cincinnati, so for baseball fans you could easily make this a full day out of doors with the kids.
Cycling In Queens – Tour De Queens Course
The Queens Museum Of Art will be open so that bike riders can visit the New York Panorama which was first built for the 1964 World's Fair in which the course will be marked out. The course for the ride we understand to be about twenty four miles in length. The exact trail or course the ride is to take has been kept a secret, but through unconfirmed sources we understand that the course will be primarily in the eastern neighborhoods of Queens, since the ride last year was in the western neighborhoods of Queens. Like last year, the ride is expected to end where it began, in Flushing Meadows Corona Park by the Unisphere.
---
Tour De Queens – Bicycling Queens By Transportation Alternatives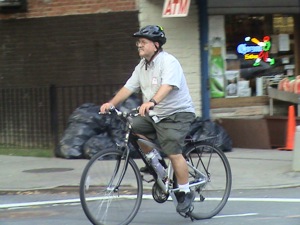 Riders will hit the road in waves, much the same way as the marathon runners began their journey last fall. In this manner the event will be staggered so that the faster riders can get out in front and the slower ones can take their time. The riders will be accompanied by a police escort in a sort of parade style ride. Part of the intent of this is to help familiarize bike riders with riding on the streets, although for purposes of this ride the police escort greatly simplifies things and reduces the stress and risk, particularly for young 'uns.
Queens Bike Ride Schedule – July 12th 2009
Between 8 AM and 9 AM the day of registrations for the event will be processed and sometime between 9 and 9.30 AM the ride will begin. The ride will likely take between four to six hours, so come prepared with things like sunscreen, water and something to eat. This translates into the event ending between 1 PM and 3 PM depending on whether you are in the front or end of the ride. This translates into riding at about four to six miles per hour which is pretty leisurely.
Tour De Queens Bicycle Ride Registration – Flushing Meadows Corona Park
The pre-registered riders signed up online o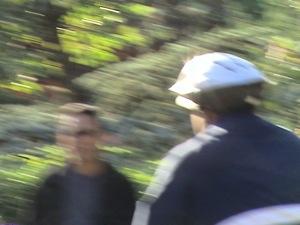 r via handouts in late May. We understand that the pre-registration sign up filled up in record time, but that there is some attrition which takes place between the initial sign up and the day of the event.
Bike Repairs & Accessories – Queens NY
So start preparing your bicycle for the big ride. Either do it yourself or take it into a bike repair shop. Be sure to purchase whatever safety accessories you need, including helmets, not just for this ride, but the rest of the summer. And if you don't have a bike, stop by a bike shop and pick one up. You're likely to save the cost of one over the course of the summer by using it as a local means of transportation. Not only will you save money, but you'll help your overall health and contribute to reducing carbon emissions.
Click this link to view the Tony's Bicycles & Bikes serving Astoria, Sunnyside and Long Island City Queens.
---
Tour De Queens Bike Ride & Flushing NY - Related Links
Click this link to view a map of the Queens Museum Of Art in Flushing - Starting & Ending location of the Tour de Queens Bike Ride. Click this link to obtain the contact info and website url for the Queens Museum Of Art.
Click this link to go to the Flushing & Corona Neighborhood News / Flushing & Corona Neighborhood Guide and Map / Flushing & Corona Restaurants Guide & Map / Flushing & Corona Shopping Center & Map.
RETURN LINK TO Queens Buzz Front Page.
$element(ophoto,photo_slideshow,199,660,,5.00,fade)$
---
Flushing / Corona Related Info
$element(adman,groupad,Catgry Bikes)$
Click here to go to the Queens NY History section of this site.
Click these links for promotions by advertisers in Queens.
Click this link to go to the Flushing Neighborhood.
---
$element(adman,groupad,NhoodFlush)$
Site Search Tips. 1) For best results, when typing in more than one word, use quotation marks - eg "Astoria Park". 2) Also try either singular or plural words when searching for a specific item such as "gym" or "gyms".
$element(bwcore,insert_search,N)$
Click this link to search for something in our Queens Business Directory.
---
$element(adman,groupads,Sectional2 Ad)$
---
Click the log in link below to create an ID and post an opinion.
Or send this story to a friend by filling in the appropriate box below.
---