Queens Blogs - About Queens Buzz Queens Websites
Queens Buzz Blog - About News Websites in Queens
Editor & Publisher - Michael Wood
---
Email Address
Editorial, Sales & Tech Support - mwood [at] queensbuzz.com
Events - events [at] queensbuzz.com
Notices - notices [at] queensbuzz.com
We request that you send your info or request to only one of the email addresses, as at present, they are all directed into one.
Choosing the right email box will make sure you end up with the right person / section of the site as we add staff.
---
Mailing Address
P.O. Box 4782
Sunnyside, NY 11104
---
One Of The Leading Queens Blogs
Queens Buzz.com started development on the concept in early 2007 and opened the test version of the first version of the Queens blog under the name Queens Webzine.com in September of 2007.
Throughout 2008 the company refined the Queens blog concept and business model by talking to residents and merchants in the Queens market. During this time the company also had a lot of site configuration, design and debugging issues to address. In July of 2008, the company transitioned the site to its current name, and finally opened one of Queens first blogs as Queens Buzz.com. And in late April of 2009 the company began testing advertisements on the site and in September of 2009 Queens Buzz began selling advertising throughout its Queens market area.
Two Missions: Promote Queens / Help Shopkeepers
Queens Buzz.com's missions are two fold: 1) to make it as easy as possible for residents and non-residents to learn about Queens and 2) to help the Queens business community use the web more effectively as a part of their sales, service and marketing efforts.
#1. Promoting Queens As A Diverse Cultural Mecca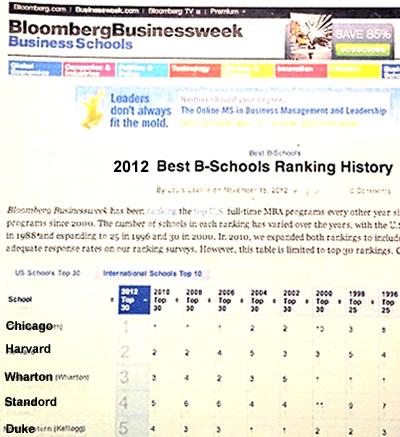 With respect to the first mission, the goal is to help publicize Queens eclectic mix of cultural events - ranging from modern art & sculpture, to pop culture, club music, club comedy, farmers markets, street fairs, ethnic festivals, traditional ethnic events, as well as modern dance and theater. We believe we can help preserve Queens diversity by increasing residents' awareness, attendance and support of all the wondrous cultural events surrounding them.
We help by providing a monthly events calendar and including maps showing the locations of the events and organizations that sponsor them. We also include transit directions, contact information and links to relevant stories when we have them, as well as information about surrounding restaurants and shops. As an aside we also provide daily weather, horoscopes, news and sports.
#2. Help Shopkeepers Develop Audience Awareness & Interest
With respect to the second mission, our goal is to help shopkeepers attract local residents and workers to their stores by increasing their awareness of what's available in Queens by expanding local shops web presence. Queens Buzz helps local shopkeepers by providing a web presence through which local shopkeepers can deliver their messages quickly, conveniently and inexpensively via the internet. Shopkeepers can increase audience awareness of about their merchandise and services, provide store maps and contact information, and make announcements about new or clearance inventory, special events and sales.
The web may also be used to strengthen shopkeeper's relationships and understanding of their customers through increased communication with them. This would involve the use of forums, site mail and email.
---
Queens Blogs: Queens Buzz Delivers Value
The Most Cost Effective Way To Reach A Large, Fast Growing, Local Audience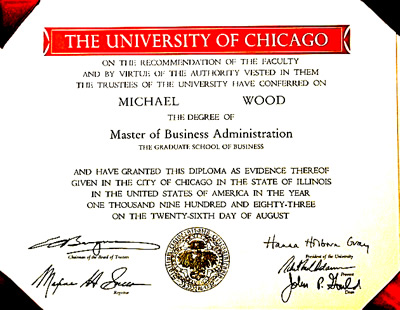 The Queens Buzz audience is different than most of the existing media in the Queens market today. Queens Buzz attracts some of the audience using other Queens blogs, as well as some of the audience using Queens newspapers. While Queens Buzz attracts a wide variety of online Queens residents, many of our viewers have an above average education and above average incomes. Queens Buzz's advertisers messages are displayed in a relevant local content environment that includes carefully written stories and numerous photographs of Queens cultural events, local organizations, as well as neighborhood restaurants and shops. The people who work, play, eat and shop within the Queens borough will find stories and information relevant to them online at one of the borough's most popular and fastest growing blogs.
Queens Buzz is unique in being able to offer a web presence at an affordable rate of less than $50 / month. This service enables local shopkeepers to expand their presence on the internet through one of the largest and fastest growing online audiences in Queens.
---
Efficient Cost Structure / Company Staff / Financing
Queens Buzz has one of the leanest new media cost structures in the market. We currently have a full time staff of one and a contract staff of five. The staff size increases and decreases depending on business need which enables us to keep our prices competitive and provide our clients with great value for the money. We use contract personnel including a web master / web designer, an illustrator, a database manager, a sales person and a photographer / reporter. The publisher, who is the only full time staff member, has the skills not just to manage all of the jobs above - but also to do them. He also manages the technical aspects of the site.
The company carries no debt and has been financed by the publisher with the help of his family.
---
Blogs About Queens - Queens Websites
Publisher's Background & Experience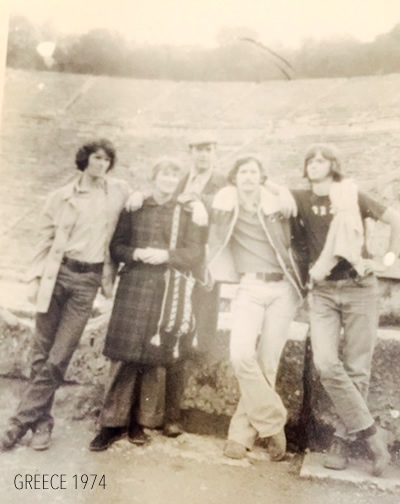 The following is intended to provide a bit of information about my background and experience prior to becoming Publisher of the Queens Buzz. This is intended to provide you, our audience, affiliates and potential clients, with an overview of the skills and experience Queens Buzz staff has in the business. As noted above, Queens Buzz is one of the leading blogs about Queens.
Cultural Background
Both of my parents graduated with college degrees in the liberal arts. My father was a newspaper publisher, who also worked a second job as a professor at a private liberal arts college. Hence art, theater, music, museums, history and travel were always a part of our lives. In 1970 my father took the family to live in southern Peru as he headed an experimental cross-cultural teaching program in Latin America. And in 1974 he took us to Europe and parts of Asia while on sabbatical from his teaching position.
I studied art and theater from an historical perspective and graduated with a BA in History from the University of Chicago. I was fortunate to have several opportunities which together enabled me to spend two years abroad on the five major continents learning about other cultures. This has helped me cover immigrant cultures, which are well represented in the Queens population, as I have both an academic and real world experience living as a guest in the milieu of these foreign cultures. I also spent several years as the chairperson of a young patron's music group at the Lincoln Center in the 1990's. I suppose one could say that it was through these experiences that the idea of Queens Buzz as a cultural web magazine was "a long time in the making".
Education / Newspaper Experience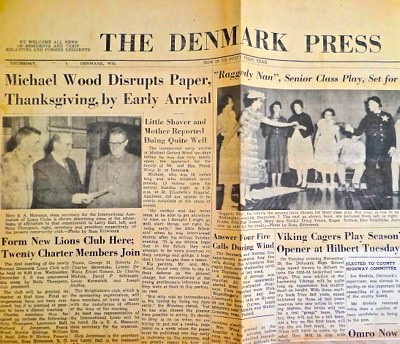 I grew up in small town Wisconsin the son and grandson of small town newspaper publishers. As mentioned above, I studied history in college, and subsequently studied marketing and finance, and obtained a Masters in Business Administration from the University of Chicago Graduate School of Business [now called Booth].
I worked for my father's newspaper in Green Bay, Wisconsin for two years in between college and graduate school, and it is through the eyes of an evolving newspaperman, that I continue to view web content today.
Media Pricing / Television Experience
After business school I worked for CBS television where I priced commercial time and analyzed television programming investments as well as TV station technology acquisitions. Google and other search engines currently use pricing models which are very similar to the models used to price television commercial air time in the late 20th century. Hence this experience in television commercial spot pricing is relevant to helping clients buy search time today. And analyzing media technology investments provided me with my first real experience in learning how to use technology as a competitive advantage.
Marketing / Promotion Experience
From CBS I moved onto Lever Brothers [aka Unilever], which at the time was the largest consumer packaged goods marketer in the world. At Unilever I managed advertising and promotional campaigns for mega million dollar brands like Surf detergent, All detergent, Sunlight dishwashing liquid and Dove dishwashing liquid. Unilever provided me with world-class, hands-on marketing experience.
During my time there, I had an award winning advertising campaign significantly revised because I had found, through research, that the advertising story left no lasting brand message in the mind of the consumer. Thus millions of dollars had previously been wasted because the prior managers had been buying airtime for an advertising campaign that didn't provide the company any return on its advertising investment as measured in terms of consumer awareness or response. The relevance today is that I have experience helping clients find messages that will resonate with their targeted audience.
Web Technology / Management Experience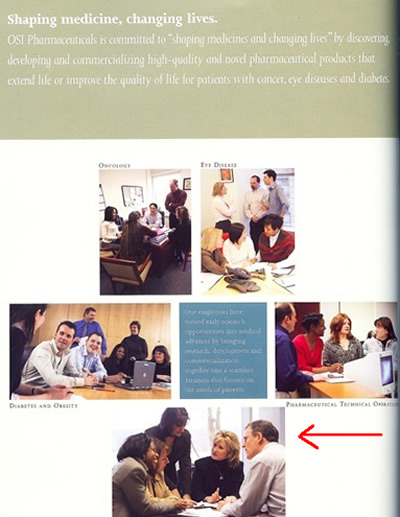 In the early 1990's I spent several years working for Dun & Bradstreet, the largest information provider in the world, before venturing out on my own. I founded an internet start up called The Second Opinion in 1994 through 2002. This was followed by a stint as a Project Manager, where I worked on technology projects at OSI Pharmaceuticals, one of the leading biotechs in the nation [before it was recently acquired]. All of these technology experiences enhanced and evolved my understanding of how to use and manage computer and sofware technology, thus preparing me to envision, design, configure and operate the Queens Buzz website.
Queens Blogs
Websites About Queens
Work on the Queens Buzz blog began in 2007 when I started traveling the borough of Queens to figure out how to go about building a blog about Queens.
By July 2008 I opened Queens Buzz as a website about Queens, and since then have continually refined the website and its content, to provide both the audience and our advertisers with an enhanced experience.
Today Queens Buzz is one of the leading websites / blogs about Queens with a growing audience and advertising base. Even after over eight years since its inception, it still seems like Queens Buzz is only in the early stages of its development.
Thank you for spending the time to read about the Queens Buzz website. And please feel free to contact us at 718.458.0535 if you need help learning how to use the internet as an instrument to attract new clients, as well as how to use it as a tool to retain existing business.
Updated July 23, 2016