Queens Job Market Improving
Queens Neighborhoods / December 12, 2009. Given the state of the economy, we decided to do a brief review of how Queens has fared over the past year and what to look forward to in the new year. To begin this effort we decided to take a look at the employment base of Queens. The Queens job market is fairly well rounded as it derives its income from a variety of different industries. This provides an overview of the employment base in Queens.
Queens Unemployment - Beats NYC & National Average
Employment Picture Improving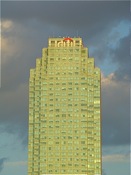 Queens currently trails the national average in unemployment, with a 9.1% unemployment rate vs 10.2% for the nation as a whole. What's interesting is that coming into the year, Queens' unemployment rate had soared from 5.4% in July of 2008 to 9.6% by July 2009, rising above the national average in the process. Then this summer and into fall the Queens unemployment rate actually began falling from its high of 9.6% while the national average edged up over 10%.
I don't know if Queens has begun to add back jobs or if the unemployed have given up searching, or if it's a mix of both. But late this summer I had been hearing anecdotally, of employers seeking qualified employees and actually adding people to their payrolls. The last time I had heard this kind of news was well over a year ago. What puzzles me is why the established media hasn't made a big deal of the Queens unemployment rate declining - as this would seem to be big news. They certainly made a big deal of it when unemployment began rising. Given that we live in a service economy, it seems the cuts come faster in a downturn, stabilize more quickly - as one can only cut so far in service industries - and then add back employees slowly as the economy picks up again. Bear in mind that there's still a pretty sizeable household debt load, which will likely moderate people's spending habits.
Queens Jobs – Transportation / Light Industry / Importers
The transportation industry is a major employer of Queens residents. This sort of service industry has to maintain certain employment operating levels to keep things moving. Staffing the airports and airlines is one such example, as is staffing the LIRR trains and service areas, as well as the MTA. And many of NYC's taxi drivers also live in Queens.
Over the past decade construction has grown in Queens as there has been a lot of building in LIC, Astoria & Flushing; and gentrification / improvement work going on in Sunnyside, Woodside, Jackson Heights and Jamaica. Light industry is dispersed throughout the borough, from the manufacture of foods, like pastas in Astoria, to all sorts of specialty printing companies in LIC, to customization of promotional items in Woodside. Queens is also home to a number of food importers, many of whom distribute nationally. One such example is a Greek Olive Oil company. It's also worth noting that there's a nascent film and television industry beginning to take root in LIC with Silver Cup Studios as well as a refurbished Kaufman Astoria Studios. And Con Edison, the areas energy distributor and supplier, is also a large employer in the community.
Queens Real Estate & Construction Jobs
Queens also has a vigorous real estate market, which like the rest of the nation has been impacted by the downturn, but for which the long term future looks bright [see related stories – Queens real estate]. Long Island City development and construction continues to be the recipient of investment inflows, as it appears to be evolving into a derivative of New York's upper east side. Likewise Flushing has also seen inflows due to its central location and ties to Asia, which at present appears to have become the world's bankers.
Queens Automotive Dealerships - Jobs
Along Northern Blvd there are probably in the neighborhood of about twenty automotive dealerships carrying cars from nearly every manufacturer. This concentration of choices within a narrow stretch of travel time makes Queens an unrivaled location in which to purchase a vehicle in the NYC / Long Island Metro area. In association with growth of these dealerships, a number of various automotive related services such as auto parts and repairs have grown up alongside them.
Queens Retail Jobs
Queens is the home to a thriving retail market, which like real estate,
has also been impacted by the national downturn. That said, Queens' immigrant community has familial ties to manufacturers in nations around the world. Like WalMart, Saks Fifth Avenue, Sears, Nike and Gap, these tenacious retailers negotiate hard for low prices on imported goods. Unlike these huge national chains, because they know the lay of the homeland, they're able to import goods at competitive prices, in spite of their small size. The benefits of these exchanges are many-fold as Queens buyers get good value, while supporting a retail job base supporting tens of thousands in the community.
Queens Restaurants - Jobs
There are well over one thousand restaurants in Queens. The restaurants provide a range of options such as high end world class dining, as well as family run ethnic restaurants, and national chain fast foods. As such there are over ten thousand jobs associated with staffing and supplying restaurants in Queens. As this is a highly competitive market, new restaurants come into being monthly, and some go out of business quarterly. That said, Queens dining experience - from a culinary point of view - is second to none. There may not be as much theater in Queens as provided by the restaurants in Manhattan, but you don't have to pay for it either.
Queens Hospitals and Medical Establishment - Jobs
Queens has an evolving medical infrastructure. There are fourteen major hospitals operating in Queens, providing over ten thousand jobs, if one includes the suppliers and contractors who help keep these institutions operating. In addition to that there are numerous clinics, doctors offices, specialists and dentists, again providing thousands of jobs throughout the community.
Queens Education & Government - Jobs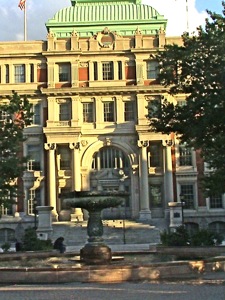 Queens has an expansive mix of public and private schools which employs tens of thousands. In addition to pre-schools, elementary schools, middle schools and high schools, Queens is home to six colleges, one law school and one aeronautics school. There are also a number of municipal jobs, from the managing of the borough government, to city council members, to the court system, police, fire, sanitation and department of public works. This sector also employs tens of thousands including the supporting / contracting services.
Queens Arts – Musicians, Artists, Dancers and Theatre
Queens is also home to a growing community of thousands of professional artists, musicians, dancers, actors and actresses. Over the past decade, the locus of the arts has shifted northward from Brooklyn into LIC, Astoria and
Sunnyside – as rising rents forced many artists to migrate northward in search of less expensive rents.
Queens has benefitted from this change in circumstances. Many of these artists have created new venues that have added to Queens cultural enjoyment and many of the established organizations have greeted the new artists with open arms. This has added to the charm and attraction of the Queens community as a whole and hence has had the 'trickle up effect' of attracting many professionals into the area in search of living in a 'cool' location. One only needs to think back to the time when the East Village, Soho, Tribeca, Williamsburg and Park Slope neighborhoods became 'cool' to realize what the long term impact will be.
Queens Professional Jobs
Queens is also the home base for many professionals. Many of whom work in the city in financial services, publishing / media, healthcare / pharmaceuticals, education, government and consumer products. But there's a growing base of professionals living and working in Queens. One such example might be the banking business, as Queens is not only home to to Citicorp Center, but over a hundred local retail bank branches which provide services ranging from checking accounts, to professional investment services, to real estate, auto and small business loans. We'll soon post a story on banks and consumer finance for more information about this sector.
Queens Jobs Market 2010 - Steady & Growth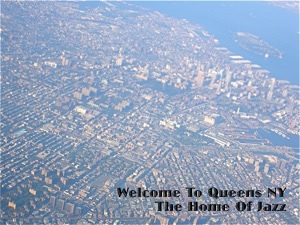 All tolled, Queens is in about as good shape, possibly even better, as just about any other large urban municipality in the nation. Queens has a lot to be optimistic about. We have a well diversified economy. We have a healthy, hard-working, enterprising workforce with a range of educations. Relative to surrounding real estate markets, Queens is still reasonably priced and - to my way of thinking - currently offers a far better quality of life than surrounding areas.
---
Site Search. 1) For best results, when typing in more than one word, use quotation marks - eg "Astoria Park". 2) Also try either singular or plural words when searching for a specific item such as "gym" or "gyms".
$element(bwcore,insert_search,N)$
Click this link to search for something in our Queens Business Directory containing over 1,000 listings.
Send this story to a friend by filling in the appropriate box below.