Finding Dr. Right - Doctors in Queens
Doctors and Healthcare in LIC, Astoria, Sunnyside, Woodside & Queens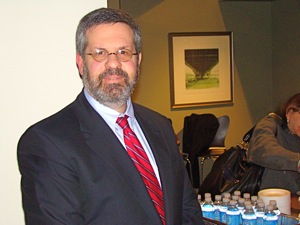 February / Long Island City / Queens Buzz. I attended a community lecture put on by Mount Sinai Queens entitled Finding Doctor Right. It was hosted at the Avalon Riverview, which is located down on 2-01 50th Avenue near the East River in LIC.
When I arrived, I took note of the audience demographics which had a female / male skew of about two to one; and the ages ranged from starting a family to planning retirement. Our speaker was Dr. Nierman, VP of Medical Affairs and Chief Medical Officer, and one of the people responsible for hiring doctors at Mount Sinai Queens.
Click here to read our report and view photos about finding Dr. Right – doctors and healthcare in LIC and Queens.
---
Finding Dr. Right - Doctors in Queens
Doctors and Healthcare in LIC, Astoria, Sunnyside, Woodside & Queens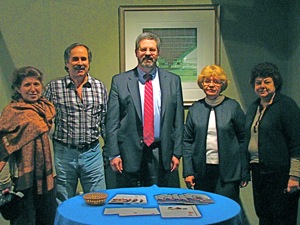 Continued. February / Long Island City / Queens Buzz. Dr. Nierman started with a quote by Frances Peabody at Harvard in 1925 who said that, "the secret to patient care is caring for patients". Dr. Nierman talked about a close personal friend who confides in him about her issues in finding the right doctors. She has a low threshold for doctors who make her wait endlessly for an appointment, doctors' offices that employ a rude staff, doctors who allow unnecessary interruptions while she's being examined, and doctors who rush her out of the office. [Editor's Note: You'll have to pardon me, but I want to add another one – doctors who spend more time talking about their hobbies, interests and vacations than they do about the state of a patient's health.]
Universal Complaint - Doctors Schedule Patients Too Tightly
This did a quick job of opening up the audience. One of the audience members noted that these days most doctors in Queens schedule patient visits twenty minutes apart. He opined, "It's no wonder they don't – or possibly can't – provide decent healthcare." Dr. Nierman noted that the healthcare profession was aware of this problem and one of the
potential solutions to this issue, might be to open up some portion of doctors' schedules to first come / first serve patient visits. He noted that there are a number of different classes of patient care, including acute care, urgent care and emergency care – and each of these must be handled a bit differently.
Patient Information In Queens
Another question from the audience concerned patient records and patient information. Dr. Nierman noted that with regard to patient records, the charts belong to the doctors, but the information belongs to the patient. He noted that the reason for caution on the part of doctors in releasing patient information to patients is fear [Editor's Note: likely fear he's referring to is of malpractice lawsuits, although he didn't explicitly say this]. Hence many doctors prefer to transfer your information directly to the doctor or clinic to which you're transferring.
Electronic Patient Records - One Of The Solutions To Healthcare Costs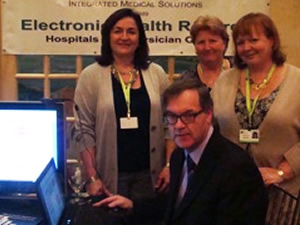 He noted that at Mount Sinai they are in the process of converting all of their patient records into an electronic system, so that wherever you are in the Mount Sinai Medical System, properly authorized personnel will be able to access your records. He noted that the problem today is moving patient information from one place to another quickly, securely and accurately, and that by moving records into the electronic age, this problem will be solved.
He noted that generally NYC is a bit behind in this, vis a vis the rest of the nation. And he also noted there are some places where patients can directly access their own information.
In the photo to your right are representatives of a medical software company who attended the Physician's Exposition sponsored by the Medical Society of the County of Queens and the Academy of Medicine of Queens County on November 2011.
Patient Services / Patient Advocate - Quality Healthcare In Queens
Another member of the audience noted that if you're not receiving good service while at a hospital, ask them if you "can see their record of patient services". The audience member noted that he'd done this before and he noticed that the service level immediately improved. Dr. Nierman seemed to corroborate this observation / approach, stating that he had also heard that after a patient asked for the patient advocate, they found that service once lacking, greatly improved.
Choosing Doctors At Mount Sinai In Astoria, LIC & Queens
Dr. Nierman stated that the number one healthcare issue today is patient quality. He said that when he's evaluating physicians for a job, he doesn't expect them to know everything because in today's fast changing world, that's impossible. So he looks for a few key attributes: 1) they have to know how to find key information, 2) they have to know how to use it, once found; and 3) they have to know their own limitations and when they should seek additional help.
Expectations Of Your Doctor - Getting Quality Healthcare In Queens
He told us that we should expect certain things when we go for a medical exam by an internist. He gave a few examples, such as checking for diabetes, blood pressure, asking you if you smoke, or if you're a diabetic, taking blood and urine samples, and inquiring about depression.
One audience member asked whether it was routine for a doctor to take a cardiogram. Dr. Neirman told us that in most cases these may be taken to establish a baseline and if everything was normal it might not be necessary to do them routinely but rather periodically or as warranted [these were not his exact words, but about the gist of it].
Another audience member asked if it was acceptable to ask a physician how many of these types of procedures they had done and if the physician could provide a few references. Dr. Nierman said that this seemed like a reasonable request for things like a hip replacement or open heart surgery.
Doctors In Astoria, LIC & Queens - Credentials vs Personalities
Dr. Nierman said you can't find Dr. Right on a website because there's just not enough information out there … yet. This lead him to tell us what information is out there on the internet [see end of story for websites]. He also guided us to several offline information resources as well. For instance Dr. Nierman noted that generally a good source of information is to ask another doctor you trust for a referral to someone in a different specialty. He also suggested asking your friends.
He informed us that you can screen doctors for their credentials. Check out their education, their training, their government certifications and their associations with established hospitals and clinics. But, he noted, one of the things you can't screen for are personalities, and these may be an important factor, especially when choosing a personal physician.
At this point one of the audience members said he didn't really care if his doctor had any personality, only whether he was good at his job. Dr. Nierman acknowledged that if you're having some specialty procedure, this was likely a practical approach, but that in other instances such as prenatal care, pediatrics and family physicians; the personality factor could be very important. Dr. Nierman advised us to move on and find a different doctor, if we don't like the one we first encounter.
Patient Agendas - Doctors Dilemma In Queens & U.S.
Another interesting point made by Dr. Nierman was that patients generally approach a doctor with some objective. He noted that we are a consumer nation and so patients may approach a doctor wanting a certain prescription that they may or may not need, or desire to have a test done – like an MRI – that they may or may not need, or wanting a referral to a Cardiologist, which they may or may not need. The dilemma for the doctors is whether to give the patient what they want, even if they don't need it – or conversely deny them what they want and lose the patient to a doctor who will give them what they want.
Hence, because of these flawed incentives in the current healthcare system [without any countervailing checks], patients ask for and are given a lot of unnecessary procedures and prescriptions, which drive up the cost of American and Queens healthcare - without improving it.
Benefit Of Electronic Records In Healthcare - Transparency
He noted that one of the benefits of moving to electronic records is that the doctors will have to go on record about why a patient may need a prescription, a referral to a specialist, or an extra procedure - before being able to provide it.
For example, in the future, a doctor will not be able to recommend an xray, without recording the patient's symptoms justifying the procedure. He noted that this will return the medical profession to an evidence-based practice of medicine.
Electronic Medical Records In America - Successful Organizations In U.S.
As mentioned before, Dr. Nierman noted that some healthcare systems have already moved onto electronic records. He referenced Kaiser Permanente in California, the Mayo Clinic in Minnesota and Intermountain Healthcare in Utah. All of these healthcare systems moved to electronic records a while ago.
He noted that NYC lags behind the rest of the nation, largely because it was slow to develop large clinical practice groups for which electronic records not only made operational sense, but were also affordable. He noted that the Mount Sinai Healthcare System is about half way to having electronic records and that some of its hospitals, like the one in Manhattan, is already completely on electronic records.
American Recovery & Reinvestment Act - Investing In Technology
Dr. Nierman told us that the federal government had incented healthcare providers to move to electronic records. We looked up the legislation and found that the incentives Dr. Nierman referenced, were included in the American Recovery and Reinvestment Act of 2009. In the act, the U.S. government pledges to reimburse healthcare providers for electronic records systems, if the transition to electronic records is completed by 2015.
Hence Mount Sinai expects to complete their transition to electronic records by the end of 2012, and based on the federal government incentives, it's likely that most healthcare providers in the nation will be using electronic records by 2015. Dr. Nierman told us that the next step would be safe electronic exchange of patient information. The benefit of this would be that someone could arrive in the emergency room of a healthcare provider they had never used; and that healthcare provider could quickly access the patient's records [with appropriate authorizations]. He noted that a couple of healthcare providers are already experimenting and testing these sorts of information exchange systems.
Evaluating Doctors At Mount Sinai In Astoria, LIC and Queens

The session began to wind down as some of the audience members queried Dr. Nierman about how he and Mount Sinai evaluate doctors. Dr. Nierman said that the hospital receives patient surveys that are quite informative. They also keep track of who attends guest speaker / continuing education programs, there's a record of what resources a doctor uses, what complications arise, infection rates, blood usage and the like. But, he noted, what a doctor does in the confines of their office is largely not transparent … at this time.
He closed the session by saying that finding Dr. Right is a lifelong pursuit. And he left us with a hand out of some websites that provide information about doctors that might be useful in screeening for one.
Resources To Aid You In Finding Doctors in Astoria, LIC & Queens
Click this link to go to the Queens Doctors category of our Business Directory where we've included direct links to the following sites. The websites are as follows:
New York State Department of Health Doctor Profile. This is a list of all doctors with their credential information.
Department of Health Office of Professional Medical Conduct [OPMC]. This includes disciplinary actions taken by New York State.
American Board of Medical Specialties. This site lists doctors certifications and how up-to-date the certifications are.
New York State Department of Health Center for Consumer Health Care Information. This site contains the mortality rates for surgeons since the early 1990's, the catherizations by cardiologists since the middle of the first decade of the 21st century, and the information is also available by hospital.
PubMed [for physicians who do clinical research]. This has information about physicians who work on drugs in clinical trials, which are drugs that are being researched and not yet widely approved by the FDA.
Clinical Trials. You can find out what research is currently going on for drugs for certain indications / conditions. In this manner you might want to try to get included in the clinical trial / test if you qualify and have run out of currently available possible solutions.
This last one is our recommendation, not Dr. Nierman's.
Wikipedia – wikipedia.org . We find this to be an exceptionally good source of information for learning more about your illness, the medications being prescribed by your doctors, how to understand and possibly interpret the results of tests being run on you. This resource will equip you to have an intelligent discussion with your doctor about the fine points of your health.
Thanks & Appreciation
Our thanks to Dr. Nierman, and Mount Sinai Queens Hospital for their sponsorship of this program. And here are the contact / website listings of most Queens Hospitals, including Mount Sinai Queens in Astoria.
---
LIC Neighborhood - Long Island City Links
$element(adman,groupad,NHoodLIC)$
Click on these advertisements for promotions, discounts and coupons by retailers and restaurateurs in Long Island City LIC and nearby Queens.
Click this link to go to the:
Long Island City Neighborhood or LIC Business Directory
Long Island City Real Estate or Events & Things To Do In LIC
Restaurants In Long Island City or LIC Shops & Shopping
---
$element(adman,groupad,Catgry Medical)$
Site Search Tips. 1) For best results, when typing in more than one word, use quotation marks - eg "Astoria Park". 2) Also try either singular or plural words when searching for a specific item such as "gym" or "gyms".
$element(bwcore,insert_search,N)$
Click this link to search for something in our Queens Business Directory.
---
$element(adman,groupad,Sectional2 Ad)$
Click the log in link below to create an ID and post an opinion.
Or send this story to a friend by filling in the appropriate box below.
---