Jamaica Savings Bank Joins King Manor As Landmark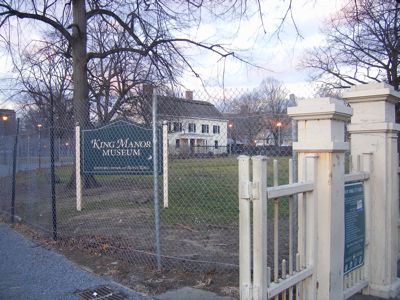 Jamaica Queens / February 15, 2008 [HISTORY BRIEF]. Today I was in the Jamaica section of Queens, NY in and around the area surrounding Sutphin meets Jamaica Avenue. I came across King Manor, which is an 11 acre museum and park. It was the farm and home of Rufus King from 1805 to 1827. Rufus was one of the nation's founding fathers and an outspoken opponent of slavery. For more on this important museum, go to Kings Manor. The Jamaica Savings Bank building which is also on Jamaica Avenue was also recently given landmark status. The building dates back to 1898. For more information and photos on the Jamaica neighborhood in Queens, browse the Jamaica section of the site in Neighborhoods.
---
Login and voice your opinion!
---