Jamaica Center For Arts & Learning - JCAL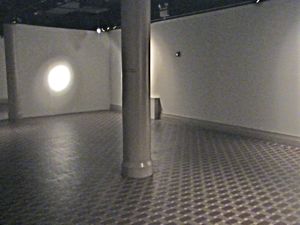 Jamaica neighborhood of Queens NY. JCAL is the acronym for the Jamaica Center For Arts & Learning. This non-profit community organization has been serving the Jamaica neighborhood in Queens since 1972. The center is found at 161-04 Jamaica Avenue in the old Queens Register of Titles and Deeds building which has been retro-fitted to provide classrooms, and exhibit and performance space - all of which make up a great environment to foster the arts and learning.
There's a beautiful stone walled visual arts gallery on the main floor, which has beautiful tiled floors and neo-renaissance columns with high ceilings. There's a small 99 seat theater in the back of the building on the main floor and on the 2nd and 3rd floors there are painting, dance and ceramics studios, along with a soundproof music studio. All of this is designed to foster the development of culture and the arts in this neighborhood.
Over the years the center has developed a number of different programs designed to help children and young teens in the neighborhood develop their awareness, knowledge and skills. On Mondays and Tuesdays from 4 – 6 pm there is a visual arts program designed to encourage teens to paint, sculpt, draw, create ceramics or mixes thereof. During this same time period teens can learn to act, direct and write scripts. On Wednesdays and Thursdays they offer Architecture and Dance, so that teens can learn to build models, meet architects and visit architecturally significant buildings. Also during this time period one can learn to choreograph dance movements or learn techniques required to become a dancer.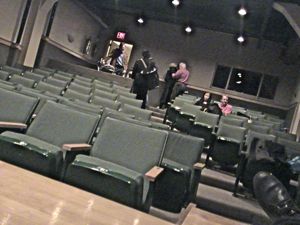 An example of one of their programs is their Play Reading Series which began this fall [2008]. All you have to do is show up. You can be assigned a role from a play and then the group goes through it, reading the roles improvisationally. There's no pressure to participate if you just want to watch and listen. The center has created a number of these programs designed to involve the neighborhood kids in arts and learning.
Lastly, the center schedules artists to come to perform dance, music and theater and to display or lecture on the arts. Click this link for a map of the Jamaica Center for Arts and Learning in Jamaica Queens NY. Click this link to go to the JCAL website. And either use the search function at the top of the page, or click this link to view / read other stories about JCAL or other cultural organizations and events in the Jamaica neighborhood of Queens NY.