JCAL Contemporary Jazz Concert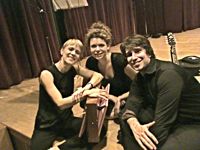 Jamaica / November 13, 2008. At 7 pm the 'Art And Space Trio' performed a modern jazz concert which was timed in conjunction with the Metro Poles, Art In Action exhibit opening. Click this link for the full review.
Farmers Markets Final Weeks

November 13, 2008. The Farmers markets in Astoria, LIC and Jackson Heights will end the season next week. The Sunnyside and Atlas Park markets will stay open through December.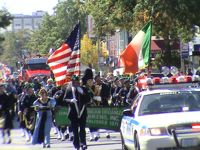 The Federation of Italian Americans Organization in Astoria organizes the Columbus Day parade that essentially winds its way from Kaufman Studios down along Steinway Street to Columbus Triangle which is at 31st Street and Astoria Blvd.
Content for class "storybriefs" Goes Here
Content for class "storybriefs" Goes Here
Content for class "storybriefs" Goes Here
Content for class "storybriefs" Goes Here
Content for class "storybriefs" Goes Here