Windmuller Park On Memorial Day - Woodside NY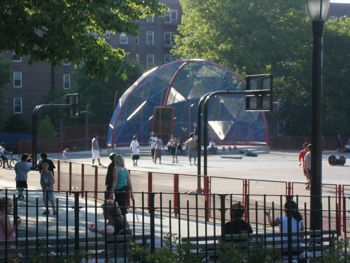 Woodside / May 26, 2008. Virgilio Playground in Windmuller Park in the neighborhood of Woodside Queens was bustling with plenty of activity on Memorial Day Weekend. The playground has hand ball courts, a race track, basketball courts, monkey bars and is adjacent to Doughboy Park, also in Woodside, which has a long hill where sunbathers enjoy good tanning time for most of the day.
Meanwhile not far away in another part of Woodside, things were quiet in the New Calvary Cemetery. In the Astoria section of Queens there was a street fair along Broadway between Crescent and Steinway Street. And in the Long Island City section of Queens, in Queensbridge Park, the sun was out and so were the sun bathers and families cooking out.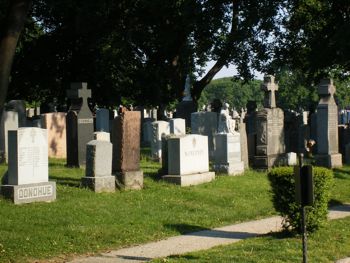 Windmuller Park Sunnyside Woodside Queens NY - Related Links
Click here for a map showing the location of Windmuller Park in Woodside NY. Click this link to go to the Sunnyside & Woodside Neighborhood News / Sunnyside & Woodside Neighborhood Guide and Map / Sunnyside & Woodside Restaurants Guide & Map / Sunnyside & Woodside Shops Guide & Map / Queens & Sunnyside & Woodside Events / Sunnyside Business Directory / Woodside Business Directory / Sunnyside & Woodside Shop Announcements.