Home Insurance In Queens
Buying Home Insurance In Astoria, LIC, Sunnyside, Woodside, Jackson Heights, Corona, Flushing & Jamaica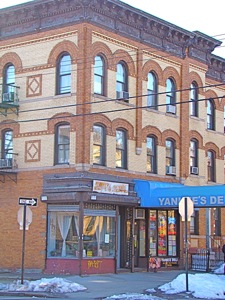 April 12, 2011 / Queens Business / Queens Buzz. I did a bit of research into some of the things to think about when buying home insurance, condo insurance or renters insurance in Queens neighborhoods. This class of insurance is known as property & casualty. It covers assets, such as homes and autos from damage or loss for various events.
Insurance Underwriters – Home Insurance In Queens
We've all heard the term underwriter, but many people don't know exactly what that means. The underwriter is the institution that essentially 'takes the bet' that they're going to benefit more from the receipt of your insurance premiums than they're going to pay out in losses. On some of their policies this will not be true, but on average it will be – otherwise they wouldn't be in business.
Click here to read more about things to consider while buying home insurance, condo insurance or renters insurance in Queens.
---
Home Insurance In Queens
Buying Home Insurance In Astoria, LIC, Sunnyside, Woodside, Jackson Heights, Corona, Flushing & Jamaica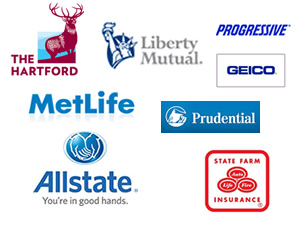 April 12, 2011 / Queens Business / Queens Buzz. Continued / If needed use search function to find story introduction.
Insurance agents sell insurance to a client and have an institution – frequently one of the large insurance companies, underwrite the insurance policy. So one of the things to look for is what company will be underwriting the insurance policy. You want to know who is responsible for funding any claims you make.
Buying Insurance In Queens - Benefits
The benefit of insurance to the buyer is that they are not financially destroyed if or when a catastrophe occurs. Catastrophes come in many shapes and sizes, from water damage on a roof, to a devastating fire. Banks making loans on homes require the purchase of insurance, so that their bet in providing you with a mortgage is covered in the event of an incident.
Insurance Coverage – Event Inclusions
One of the things to look for while buying insurance is the breadth of coverage. Fire should be included in all home insurance policies, while flood insurance is generally sold separately. It's good to talk to your insurance agent about what types of insurance inclusions are most appropriate for the risks you want to avoid.
Weather damage in Queens is fairly common, from damages caused by falling trees, water damage from rain or snow, or damage from high winds or lightening.
In the photo to your left, Queens Borough president Helen Marshall talks about how a
fireman saved the life of a child by reaching through a kitchen window to pull the child to safety.
Liability Insurance In Queens
Homeowners insurance generally includes some level of liability insurance to cover an event where someone is injured on your property because of something you failed to keep safe. An example of this might be someone breaking their leg on your property because of a rotten porch step or rail. In the photo to your right you can see a building that would appear to have a liability risk from the possibility of falling broken glass.
Flood Insurance In Queens
When buying a home or condo it makes sense to know whether or not you're located on a flood plain. Many people are unaware that sections of Queens are, in fact, located on a flood plain. Queens insurance agents can help identify these sorts of risks, as well as advise you as to the type and amount of coverage required to minimize your risks.
In the photo to your left is a flood / insurance grid, for which the probability of flooding and the costs of insuring a home within the grid are estimated.
Managing Your Insurance Costs & Payments
Besides event coverage inclusions and exclusions, there are other two factors that will drive the cost of your homeowners insurance: 1) how much coverage you purchase and 2) how large of a deductible you take.
How Much Insurance Coverage Do You Need
As mentioned previously, banks require home insurance prior to making a loan. In many cases this is the minimum coverage for which you can opt. Depending on your circumstances it can make sense to purchase insurance that will pay you the 'replacement cost' of your losses. For example if you have coverage of your home based on the value for which you paid for it twenty years ago, you might not be able to replace the house with the insurance paid to you in the event of a fire. But perhaps the kids have all left the nest and you've decided that were something to happen you wouldn't replace the house, and maybe you'd even downsize it. In that case replacement cost insurance might not make sense.
Homeowners Insurance In Queens – Deductibles
Deductibles are also important as a means for managing your insurance payments. The higher the deductible, the lower the price of your payments. The reason for this is that the 'big risks' like a total fire or a devastating flood aren't as likely to happen as say theft or weather damage. If you decide you'll cover the small incidents, you can pay less in insurance.
Single Dwellings vs Multiple Unit Domains
The last thing which can affect one's purchase of insurance is the sort of homeowners insurance it is. For example it could be a single family home, a two family home or a condominium or co-op in either a small or large building. We have heard lately that it's more difficult to obtain insurance for single or two family homes than for home units like condos or co-ops that are a part of a building.
The photo above right shows multiple unit dwelling for which insurance is easier to obtain. Frequently the building as a whole also has insurance, so it's advised to find out what the building insures versus what you have to insure.
---
Astoria Related Info
$element(adman,groupad,Promo Buttons)$
Click this link for promotions, discounts and coupons in Astoria and Queens.
Click this link to go to the Astoria Neighborhood, click this link to go to Astoria Restaurants and click this link to go to Astoria Shopping.
$element(adman,groupad,Catgry Insure)$
Site Search Tips. 1) For best results, when typing in more than one word, use quotation marks - eg "Astoria Park". 2) Also try either singular or plural words when searching for a specific item such as "gym" or "gyms".
$element(bwcore,insert_search,N)$
Click this link to search for something in our Queens Business Directory containing over 1,000 listings.
Send this story to a friend by filling in the appropriate box below.
---