---
Poetry, Short Stories & Art
May 2017 / Art Dance Music Fashion Film in Queens / Queens Buzz NYC.
This section is dedicated to poetry, fiction and short stories.
Click here to view Short Stories, Poetry & Art on Queens Buzz.
---
The Great Evaporation - An Ozone Hole Parable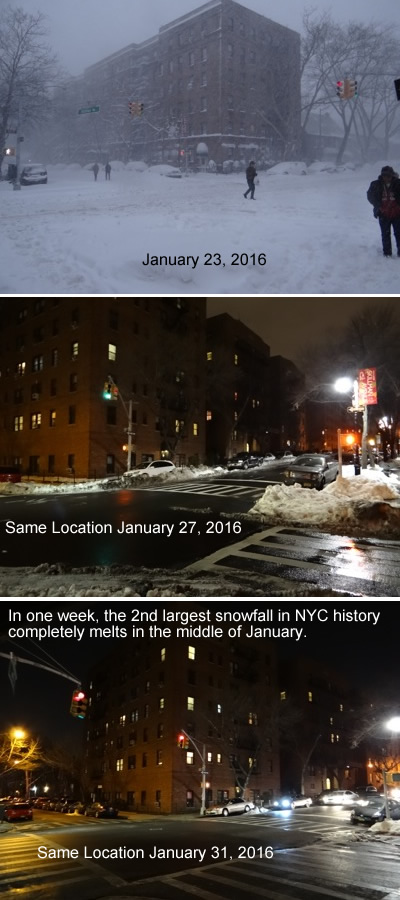 Short Story Fiction.
Once Upon a time ... on Another Planet
... in another solar system, there was a paradise that resembled planet Earth. Over a long period of time a certain species was blessed with the intellect and the physical capability of manipulating the world around them. In time this species came to completely rule the planet, although they were never quite able to put in place the methods and processes to rule themselves.
During the height of their planetary supremacy, there were ruling elites who controlled the primary sources of energy for the planet. An insidious by-product of using that energy, was that it began to change the environmental balance that enabled that species, and those species with which they co-existed, to originate and thrive.
What's Going On?
The general population of the ruling species began to realize that imbalances were occuring in their ecosystem, and some scientists on the planet began to make the case that one of the primary causes of the changes was the primary fuel sources used on the planet.
But the powerful ruling energy elite was able to stall the arrival of a general consensus to corrrect the problem, by leveraging their influence in efforts to conceal and discredit the evidence that linked the use of their energy products to the life-threatening, planetary environmental damage. Nonetheless, over time, the general population slowly began to realize what was really happening.
Private Profits Trump Communal Well Being
There were prior examples of similar ruling elites on this planet concealing health information from their customers, so they could sell their products to make more money. They concealed this information in spite of the fact that their products significantly shortened the life span of their customers. Thus, on this planet, it wasn't an unusual practice for some ruling elites to sacrifice the lives of others in order to enrich themselves.
The Great Evaporation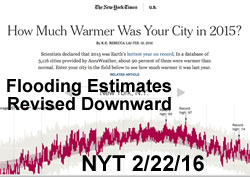 The ruling elites knew that they would lose a lot of money if the planetary population woke up to the fact that over time the planetary warming wouldn't just melt the planetary polar ice caps and wreak havoc with the weather patterns, but that it would ultimately lead to the Great Evaporation, wherein within years after the polar ice caps melted, all of the planetary bodies of water would quickly evaporate into thin air.
You see, the melting polar ice caps were releasing huge amounts of moisture into the eco-system, which hid the fact that the Great Evaporation was already well underway. Without the moisture from the melted polar ice caps, the plantary desiccation would have become more apparent, more quickly, to the planetary scientists and general population. And while the scientists continued predicting a wetter world, with huge rains and flooding, over time they continued to lower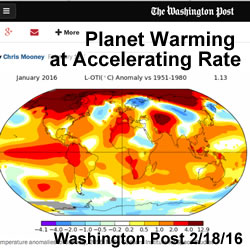 their estimates of higher sea levels, because their models failed to include a metric for the Great Evaporation that was going on simultaneously with the polar ice cap melting.
Over time the general population woke up to the fact that the evaporating planetary water no longer condensed, and thus didn't gain mass, and hence didn't return to the planet via planetary gravity - like it normally did. Instead the vapors became permanently dispersed or exited through the ozone hole. And so it was, that in time, the water evaporated and never returned because the ruling energy elites had warmed the planet too much, and concealed the problem for far too long. By the time the general population took notice and started to act, it was too late to fix the problem, which could have been corrrected by migrating the planetary energy sources to renewables.
The Great Desiccation
Nature recycles everything, but this species did not learn that lesson in time. As anyonewho's traveled in the desert knows - it's very hard to stop water from evaporating, especially on a planetary scale.
No Fairytale Ending
Thus our story has an unhappy ending as the surface of this planet dried up. It wasn't long after the Great Evaporation that this planet's surface looked very similar to its barren dry moon and nearby deserted planets.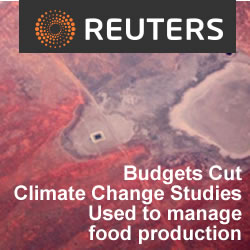 The Great Desiccation followed the Great Evaporation. As food cannot be grown without water, most of the creatures on the planet perished due to starvation and dehydration and asphyxiation - as all of the planetary vegetation was destroyed.
Of course some of the ruling elites that had caused this terrible planetary genocide survived, but they had to move into controlled air and water environments, similar to the ones found at some of the Texas conference centers.
The End.
by Michael Wood - (c) Copyright 2016 / All Rights Reserved
The last four graphic images link to four different stories by highly respected information sources about the changing ecological system of planet earth. And here's another just in 3/4/16 NYT
One has to ponder whether continuing our current practice of using non-renewable energy sources, is worth the risk of possibly being wrong about what can happen.
I hope you enjoyed this little planetary parable.
---
Memorial Day With Chief Joseph
A Conversation in First Calvary Cemetery in Queens
May 24, 2015 / Woodside & Maspeth Neighborhoods / Queens Culture / Queens Fiction / Queens Buzz.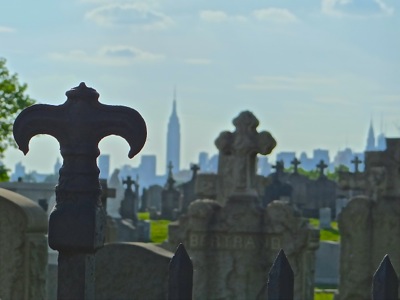 On Memorial Day, I decided to make a trip to the First Calvary Cemetery to visit the graves of those who gave their lives defending this nation where the founding charters promise all [wo]men the right to life, liberty and the pursuit of happiness. They fought for a noble cause I thought as I made my way, on a beautiful day, to the Calvary cemetery in Queens.
The First Calvary cemetery opened in the late 1840's [circa 1847 – 1848] and was located only a short ferry ride away from Manhattan, up Newtown Creek. A couple more cemeteries were opened as the 19th century wore on, as most of Queens was still rural farmlands and woodlands. Many of the burials of the first century of operation were of Catholic Irish, Italian and Polish immigrants - including many children. And many soldiers had been buried here as well, most of whom were from the Civil War era.
As I was viewing a collection of the tombstones, reflecting on the lives sacrificed in the war over slavery, as well as the more recent wars that pulled nearly the entire planet into battle, a human figure in the distance caught my attention. A man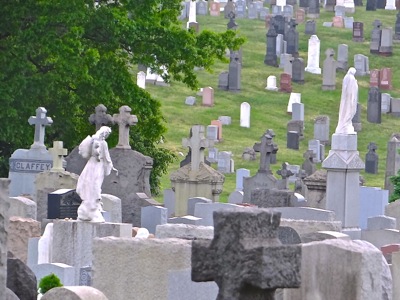 appeared to be making his way toward me, in this lonely empty section of the cemetery. I pulled out of my musings, and began to focus on his emerging presence as he made his way up the hill.
He was an old man, of medium height, with long black and grey hair and a weathered, leathery skin. He was wearing an old work shirt and dark trousers and beaten leather shoes. No, they were mocassins.
His countenance resembled that of a legendary Indian: Chief Joseph. Chief Joseph was a tribal leader of the Nez Perce tribe in the Wallowa Valley in northeast Oregon. Chief Joseph was born in 1840, only years before this cemetery was founded. And he had visited New York City in 1897 to march alongside Buffalo Bill in a Wild West Parade.
He slowly raised his right arm, palm open and fingers standing straight up like a Boy Scout, and in a deep full voice he said,
"How."
I stood a bit at attention as I returned the greeting.
"Hi. How are you doing?"
He spoke again, this time in a language I did not understand.
"Mumba goycha tay."
I looked at him and shook my head back and forth indicating that I did not understand what he'd just said.
The Memorial Day fiction in Calvary Cemetery in Queens to be continued at a later date.
---
The Road Ahead 2015
A Few Axioms To Keep In Mind Throughout The New Year
January 5, 2015 / Queens Buzz. For many of us, today starts what one might call the 'real' beginning of the new year.
I used to make new years resolutions that generally lasted a few days or few weeks. Over time I've given that up and have focused on a few guiding principles that I work toward throughout the year, every year.
The first guidepost is to keep things as simple as possible by letting things go, so you can change and evolve who you are. Over time it's important to learn to let go of the past which includes letting many of the people, projects and things - that were once so meaningful and relevant - fade away with time. This process involves discarding many of the things one collects, in order to open up life to make room for new possibilities.
The second guidepost is to take care of the vessel that carries one's being - meaning taking care of the body because it's the only one we'll ever get and it has to last an entire lifetime. This means consuming the foods that will enable the body to function properly and ward off disease, while recognizing that satisfying the mind is important too, as it's a part of the body. There are three elements to this guideline.
Try to maximize consumption of natural foods while managing consumption of the delicious processed foods that come in packages. Read the container nutrition labels which indicate the amount of fat, sugar, sodium and cholesterol consumed per serving. The balance of natural and processed foods will shift depending on what's going on in life.
Reduce consumption of toxins by first paying attention to the quantities consumed of them, and then by substituting the toxins with healthier options. For example dilute a soft drink with seltzer water [cuts sugar], or swap in a lemonade for a beer [cuts alcohol], or swap in pretzels for potato chips [cuts salt and fat]. Over the years these little substitutions can add up to some small measure of weight loss and can aid in maintaining generally good health. But also don't deprive yourself too much of some of the simple pleasures in life that keep one going - because when that's done, there's rebellion, and the program won't work.
The third element of this guidepost is to try to walk and bike whenever possible. It's a way to kill two birds with one stone by enabling you to get somewhere while also getting some exercise. And be sure to carve out the time each night, required for a proper rest.
The third guidepost is to try to move your life in the direction of your interests. This will likely take a great many years, as well as economic and other trade offs. But if successful, one can then spend most of their time doing the things that totally engage them. It's said that "when one is doing something they love, they'll never have to work another day in their life."
And the fourth guidepost is to keep on learning, because "luck is when preparation meets opportunity".
May your new year be filled with promise and possibilities.
---
"I Speak Human"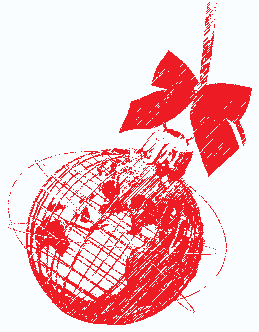 December 23, 2014 / Queens Culture / Queens Buzz.
This holiday season, my grand nephew attended a holiday party with his parents and grandparents. There were children there speaking in foreign tongues including Chinese and Hindi.
My brother was observing his youngest grandson watch all of this while looking after the little guy. He wondered what was going on inside the little feller's head. So he engaged the little man in a conversation.
He said, "That boy is speaking Chinese." No reply.
He tried again, "That girl is speaking Hindi." Again no reply.
He asked the little guy, "What do you think about that?"
The little tyke responded, "I speak human."

May we all speak human and act humanely this holiday season and in the new year.
The graphic to your right was created by Paul Maringelli who is a graphic artist in Sunnyside, and one helluva drummer. Cheers.
---
$element(bwcore,article_picker,1078,Y,N,page_title_home,N)$
Twas The Night Before Christmas and All Through the House ...
not a creature was stirring .. not even a mouse ..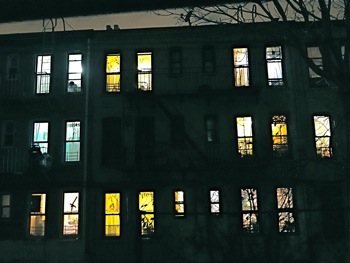 .. not so says the man with the white beard and red suit ...
.. flying through the skies, delivering fresh fruit.
Dancer and Prancer and Rudolph to be sure .. treading the superhighways in the skies, presently clear.
At home the family and friends congregate .. most arrive early, but one always arrives late.
There are greetings and laughter and tales from afar .. some from the holy churches and others from the bar.
Most leave their worries behind at the door .. for now is the time to say, "pumpkin pie? I'll have more".
We live in a place where we're generally blessed .. it's worth remembering that and reminding the rest.
It's easy to complain, but now's not the time .. retell an old joke, have another glass of wine.
Regale your companions with nonsensical gold .. that all will remember years after it's been told.
For the time we spend with each other now .. will not pass again, no matter how ...
... hard we try, sometimes, to relive the past .. but time flies away like the minutes that just passed ..
.. and these rhymes can't last .. have a Merry Christmas Queens.
Sample Poetry by M. Wood 12/24/13
---
First QueensBuzz Video
QueensZine was the forerunner to Queens Buzz. We started out as a video magazine and this was the first video we did prior to deciding to publish in the print style. Please note that we made a mistake in this video, ascribing the erection of the Unisphere to the 1939 World's Fair when in fact it was erected for the 1964 World's Fair.
---
Photos of the Authors & Artists
Click here to view photos of some of the Queens works Or Queens authors & artists [send jpg max size = 500 x 335 pixels], or you can view the photos below at your own pace by clicking on the arrows.
$element(ophoto,photo_slideshow,252,660,,5.00,fade)$
---
Jamaica NY Related Info
$element(adman,groupad,NhoodJamaica)$
Click this link for promotions, discounts and coupons in Jamaica and Queens.
Click this link to go to the Jamaica Neighborhood News / Jamaica Restaurants Guide & Map / Jamaica Business Directory / Jamaica Shopping Center and Map.
---
$element(adman,groupad,Catgry Entertain)$
Site Search Tips. 1) For best results, when typing in more than one word, use quotation marks - eg "Astoria Park". 2) Also try either singular or plural words when searching for a specific item such as "gym" or "gyms".
$element(bwcore,insert_search,N)$
Click this link to search for something in our Queens Business Directory.
---
$element(adman,groupads,Sectional2 Ad)$
---
Click the log in link below to create an ID and post an opinion.
Or send this story to a friend by filling in the appropriate box below.
---