Queens Fashion Week
Queens Fashion Week In LIC & Astoria
LIC & Astoria / January 18, 2010. February Update - Queens Fashion Week was origninally scheduled to take place on February 11 - 13, but was delayed a week due to a large snowstorm.
Queens Fashion Week is scheduled for the weekend of February 18th, 19th and 20th [begins Thursday] – a mere four weeks away. This weekend about one hundred lovely young women and handsome buff guys strutted their stuff to gain entry into the Queens Fashion Week show to model the wares [or shall I say 'wears'] of about a dozen Queens clothing designers. Event organizer Delali Haligah says the designers live, work or have some significant connection with Queens.
Queens Fashion Week Casting Call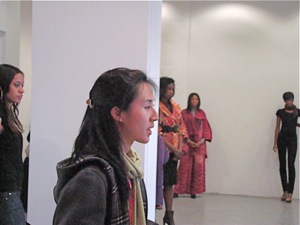 The casting call ran for four hours. During this same time the American Red Cross was also present to collect donations for the disaster victims in Haiti.
While I arrived rather late, the potential entrants seemed to just keep on coming. I missed the media hubbub earlier in the afternoon, but I didn't mind as I had the opportunity to spend more time with the event organizer, Delali Haligah, as well as one of the sponsors, Anna M Gaffney of the LIC Holiday Inn.
Queens Fashion Week Admission
Essentially over the course of the next four weeks, a number of models will be selected from the casting call. Then the designers will work to outfit them with sample designs pulling it all together in time to treat the expected audience of over one thousand, to a fashion show they won't forget. Admission for the show costs $20 for nights one or three, $10 for night two [young designers – early twenties and younger] and $40 for all three nights.
While the designers and models are preparing their roles in the show, the event organizer and the event sponsors, also have a lot of work to do. Make up, and the runway / auditorium have to be prepared. There's also going to be an exhibit period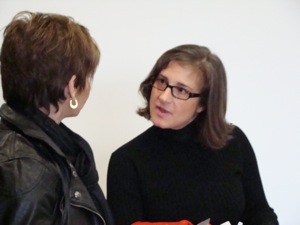 on Saturday afternoon wherein merchants can rent a spot to show or sell their merchandise to the audience [booths start at $200].
Queens Fashion Week Dates & Times
The opening night on Thursday, February 18th and the closing night on Saturday, February 20th [as well as daytime exhibits] will take place at the Standard Motor Products Lofts located at 37-18 Northern Blvd at 38th Street. The young designer night on Friday, February 19th will take place at the Holiday Inn at 39th Avenue and 29th Street. There's a dinner option for the Friday night event which costs extra.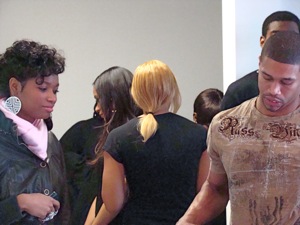 While it's difficult for me to tell if any of these young aspiring models will eventually become an American or International super model, I think it's safe to say that the event should be a fun and interesting night out.
Manhattan has Fashion Week. Brooklyn has Fashion Weekend. Step aside my friends, as Queens now has Queens Fashion Week. Will wonders never cease? Click this link to Queens Fashion Week for more info about ticket sales and exhibits.
---
Astoria Neighborhood Links
$element(adman,groupad,NHoodAstoria)$
Click on these advertisements for promotions, discounts and coupons by retailers and restaurateurs in Astoria and nearby Queens.
Click this link to go to the:
Astoria Neighborhood or Astoria Business Directory
Astoria Real Estate or Events & Things To Do In Astoria
Restaurants In Astoria or Astoria Shops & Shopping
---
$element(adman,groupad,Catgry Womens)$
Site Search Tips. 1) For best results, when typing in more than one word, use quotation marks - eg "Astoria Park". 2) Also try either singular or plural words when searching for a specific item such as "gym" or "gyms".
$element(bwcore,insert_search,N)$
Click this link to search for something in our Queens Business Directory.
---
$element(adman,groupad,Sectional2 Ad)$
Click the log in link below to create an ID and post an opinion.
Or send this story to a friend by filling in the appropriate box below.
---