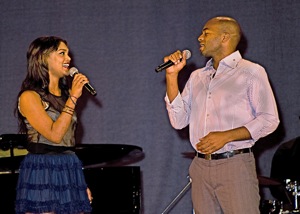 Continued / September 13, 2010 / Jamaica / Queens Buzz. The Safe Space organization moved its headquarters from Manhattan into Jamaica Queens this year. To celebrate the move, which puts them in closer proximity with some of the neighborhoods of their constituents, Safe Space sponsored a celebration at the Jamaica Center For Arts & Learning on Jamaica Avenue.
The festival included many stars from Broadway and show biz. Mamma Mia! star Frankie James Grande lit up the dance stage with ten Safe Space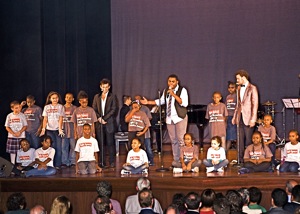 youth [see photo above]. This was followed by a duet by Brandon Victor Dixon who will play Ray Charles in Unchain My Heart and Sasha Sloan who starred in Ragtime at the Kennedy Center [see next photo].
One of the most touching moments of the evening came when Sean Bradford, Executive Director of Broadway In South Africa [also played Simba in The Lion King], Frankie Grande and Christopher Spaulding of Curtains sang "If You're Out There" as 25 children from Safe Space's after school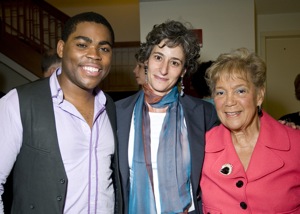 programs came up on stage and joined in.
During the benefit the Safe Space President & CEO, Christine Molnar, presented Queens Borough President Helen Marshall with a lifetime achievement award. Sean Bradford, the Executive Director of Broadway in South Africa organization looks on.
You can view more of the performance, including participation by many of the kids, in the slide show.
Click here to go directly into the photo album of Safe Space in Jamaica NYC.
$element(ophoto,photo_slideshow,91,550,,5.00,fade)$
About Safe Space - Jamaica Queens NYC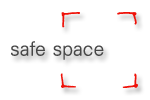 Safe Space is located in Jamaica where it operates a number of programs designed to aid families living in crises caused by economic, emotional and health related issues. The programs fall into five categories: 1) Preventive, 2) Young Adult, 3) Community Health, 4) Mental Health and 5) School-based.
Safe Space - Preventive Programs
The Preventive category tries to prevent the dissolution of families where kids are moved into foster homes. This involves family counseling, drug testing and when needed drug abuse counseling. The program also aids immigrants, frequently women who are abused and in many cases undocumented.
Safe Space - Young Adult Programs
The Young Adult program works to equip young adults with the skills and knowlege they need to survive and become productive in today's world. The program accepts children 13 - 24 who have interacted with the child welfare system or are at risk of homelessness. They also provide transitional living assistance, HIV / AIDs prevention counseling and have a program designed to help kids find and keep jobs.
Safe Space - Community Health Programs
The Community Health program helps pregnant women with prenatal care. Oftentimes these women don't have adequate awareness nor access to basic healthcare services needed during pregnancy. There's also an initiative to help new / young mothers enroll in government healthcare programs so that their children develop into healthy productive citizens. They also have a healthy family program to ensure that young children achieve developmental milestones up through age five. This involves family counseling. And lastly an HIV / AIDs program to help families avoid this destructive disease.
Safe Space - Mental Health Programs
The Mental Health program is designed to prevent / reduce / eliminate domestic violence. And the School Based Program includes an after school programs designed to help kids with their homework and education, there's another one that helps the whole family provide a more secure home to enable kids to grow up in a secure environment and lastly there's a summer camp designed to help kids learn more about things in general, like visiting the animals in the zoo.
Click this link to go to the Safe Space website where you can learn more about them, including how you can help.
---
Jamaica & Related Info
Click this link to go to the Jamaica Neighborhood News / Jamaica Restaurants Guide & Map / Jamaica Business Directory / Jamaica Shopping Center and Map.
Site Search Tips. To find restaurants, shopping or other things to do in any of the neighborhoods, use the search function: 1) For best results, when typing in more than one word, use quotation marks - eg "Astoria Park". 2) Also try either singular or plural words when searching for a specific item such as "gym" or "gyms".
$element(bwcore,insert_search,N)$
Click this link to search for something in our Queens Business Directory containing over 1,000 listings.
Send this story to a friend by filling in the appropriate box below.