Person of Interest
'Irrelevant' Person Dead, 'Relevant' Person Still at Large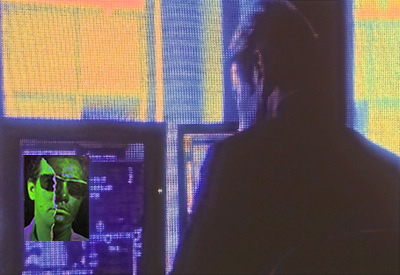 April 11, 2016 / Long Island City Neighborhood LIC / Astoria Neighborhood / Queens Community Issues / News Analysis & Opinion / Queens Buzz.
On Wednesday, April 6th shortly before 11 pm an unidentified motorist traveling south on 21st Street hit a pedestrian near 30th Road.
According to PIX11 News,
"The driver traveled a half a block with the victim on the hood of the car, slammed on the brakes, leaving the victim to fall on the roadway before fleeing the scene, according to a police source."
PIX11 News also noted that the car may have been a Toyota [guess for yourself by watching the video], of a dark or red color, and that there was glass on the road, indicating that the car may have been damaged in the fatal hit & run. As of Monday noon, police had still not released the name of the dead man, pending family notification. The man was crossing 21st Street outside of the painted crosswalk lines.
This was a real homicide, but not pre-meditated murder, like the crimes that Harold Finch, John Reese and Detective Lionel Fusco attempt to solve before they happen in the CBS television series Person of Interest. But like the crimes pursued by the citizen heroes of the CBS television miniseries, there's some reasonable probability that this hit and run homicide along 21st Street could have been prevented. In fact we documented the members of TA Queens trying to stop this fatality before it happened, wherein they assumed roles with moral parallels to the leading characters in the show Person of Interest.
Let's examine the evidence. Click here to read the rest of our report about the hit and run fatality on 21st Street in Astoria / LIC at 30th Road including a graphic NYPD video of the collision.
---
Person of Interest
'Irrelevant' Person Dead, 'Relevant' Person Still at Large
April 11, 2016 / Long Island City Neighborhood LIC / Astoria Neighborhood / Queens Community Issues / News Analysis & Opinion / Queens Buzz. Continued.
TA Queens Flagged 21st Street Astoria / LIC as a Source of Traffic Fatalities & Serious Injuries Years Ago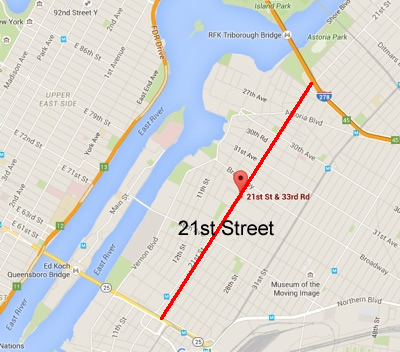 On October 8th of 2015, Steve Scofield of TA Queens invited me to cover a Transportation Alternatives Queens rally to draw attention to the safety hazards that continue to plague the 1.8 mile 21st Street corridor linking northern Astoria to southern Long Island City. The linked story includes a video.
The roadway corridor safety issues have become nearly legendary over the past ten to fifteen years, which TA Queens communicated at that rally [and many times before], where they told me,
"According to data from the New York State Department of Transportation, New York State Department of Motor Vehicles and the New York Police Department, traffic on this mere 1.8 mile stretch of 21st Street between the two bridges [EK Queensboro & RFK Triborough] caused seven (7) deaths and left 102 people with serious injuries from 2002 to 2011. From 2012 to 2015 alone, 105 pedestrians and 34 cyclists have been injured along the corridor."
Queens Department of Transportation [DOT] Made Modest Improvements in 2015
At the October [Halloween themed] rally Steve Scofield and Angela Stach told me that the Queens DOT had made some changes in the past year [2015], including the installation of a traffic light at 21st Street and 29th Avenue and that they had painted cross walks and curbs to better mark the roadway.
This time we began doing some of our own research and found the following statistics in two separate articles on Streetsblog.org, which is a reputable non-profit group, whose mission is to advocate for safer streets.
"There were five fatalities on 21st Street from 2009 to 2015, including two pedestrians and one cyclist, according to DOT. From 2009 to 2013, there were 14 serious injuries, including five pedestrians and one cyclist. " and
"Officers in the 114th Precinct ticketed 774 drivers for speeding in 2015, or about two per day, according to NYPD summons data."
Is the Queens DOT Hiding Behind the Federal Warrants?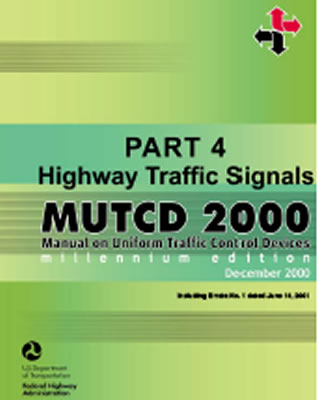 In October TA Queens informed me that the Queens DOT [Department of Transportation] cited that the 21st Street roadway did not meet federal warrants for traffic lights.
According to the U.S. Department of Transportation, Federal Highway Administration Manual on Uniform Traffic Control Devices [dated June 2000], there are eight warrants that can be used to install a traffic control device. The manual states:
"The investigation of the need for a traffic control signal shall include an analysis of the applicable factors contained in the following traffic signal warrants and other factors related to existing operation and safety at the study location:
Warrant 1 - Eight-Hour Vehicular Volume
Warrant 2 - Four-Hour Vehicular Volume
Warrant 3 - Peak Hour
Warrant 4 - Pedestrian Volume
Warrant 5 - School Crossing
Warrant 6 - Coordinated Signal System
Warrant 7 - Crash Experience
Warrant 8 - Roadway Network
The satisfaction of a traffic signal warrant or warrants shall not in itself require the installation of a traffic control signal."
Qualification of Roadway for Federal Warrants - 21st Street Astoria / LIC Hit & Run Fatality
According to this criteria it seems there's good reason to suggest that the 21st Street corridor may meet more than one of these federal traffic control warrant criteria.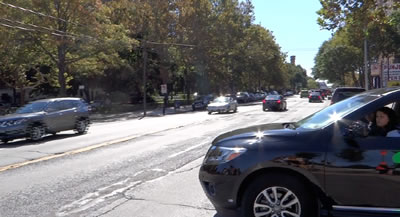 For example, back in October the TA Queens organizers cited that there's a Nursery School and Kindergarten at 21st Street and 33rd Road. They also mentioned that there's the Variety Boy's and Girls Club, which hosts after school programs, at 21st Street and 30th Road [the intersection of the most recent hit and run accident]. Both of these institutions might be the basis for claiming Warrant 5 – school crossing. And the Van Alst Playground is only a half block away from 21st Street between 29th and 30th Avenues.
Warrant 7 talks about crash experiences. I don't know how many 'irrelevant' fatalities are needed to justify the erection of traffic control devices, but the average of one fatality each year, along with what appears to be close to an average of ten serious injuries per year [using the TA Queens & Streetsblog statistics] seems like enough annual human damage to justify the government's investment in a traffic control device.
Speed Limit 25 MPH - Why isn't it Clearly Marked?
It's also worth mentioning that the 21st Street roadway has a designated speed of 25 mph as it is an urban street, with no controlled access, and no meridian barrier. I was unable to find a single speed limit sign posted along the roadway in either direction, but this was not a scientific study, so maybe there's a speed limit sign, but in any case the speed limit is not well marked.
And there is so much street side signage along 21st Street, such that only a strong, sequentially posted series of signs is likely to make an impression on motorists. Many villages throughout this nation have had similar problems with drivers not slowing down as they go whizzing through their small towns, so the villagers responded by increasing their signage, adding radar / ticket warning signs and then enforcing them to impress upon motorists the need to slow down.
I asked the Queens Department of Transportation to comment as to why there are no or so few speed limit signs on 21st Street. I also asked them whether the Queens DOT was aware of any roadway studies for 21st Street, and if so, when the studies were conducted, and what were the summary findings. And lastly, I asked them what they planned to do, if anything, in response to this latest 21st Street roadway fatality.
A Queens Department of Transportation spokesperson replied to the above inquires with the following statement,
"[The] DOT stands with the community regarding the tragic hit and run in Astoria. We have studied this specific location for a traffic signal in the past. Although it did not meet the criteria at the time, we are taking another look at the intersection for potential safety enhancements."
Installation & Operating Costs of Traffic Control Signals
I did a bit of research and a NJ.com story in 2010 notes that the one-time installation costs of traffic signals at an intersection costs about $800,000. It seems like a lot of money for what appears to be a simple project, but that's because the installation of a traffic intersection control device includes sewer upgrades, curb replacements and sidewalk work in addition to the hanging of the lights. It still seems like a lot of money.
According to a piece published by the Florida Light & Power Company [FPL], the annual energy cost of operating a single LED traffic light is about $73. The FPL report noted that on average about 8 lights were used for major intersections, so the ongoing annual operating energy cost is $584.
Government Officials have the Funds: Which or Will They Fund it?
Where do you get the several million dollars required to address a problem that affects the 4,500 low-income residents
of the Ravenswood Houses [public housing projects], as well as the 6,900 low-income residents of the Queensbridge public housing projects? Based on the TA Queens Op Ed [see link below] the Queens Department of Transportation has not yet adequately addressed the full range of safety issues associated with 21st Street.
Yet, the Queens DOT isn't the only one with funds that can be used to ensure the safety of Queens residents. The Queens Borough President has a budget in excess of $40 million to spend annually on discretionary Queens projects and each Queens City Councilmember has an annual discretionary budget well in excess of $1 million which they can allocate to neighborhood projects.
It's worth mentioning that both City Council Member [CCM], Costa Constantinides of Astoria [District 22] and CCM Jimmy Van Bramer of LIC / Sunnyside [District 26], included the housing projects for participatory voting in their districts, but neither project list included traffic control signals. We're not yet familiar with how Queens Borough President decides how to allocate the $40 million plus budget she oversees. But it seems one of these officials, if not all of them, should step up to the plate to address this ongoing saftey issue with the Queens DOT.
Will TA Queens Convince Government Officials To Act in Time to Save the Next 'Irrelevant' Victim?
Click here to view an Op Ed written by TA Queens calling for less talk and more action on this life threatening issue. I suppose the ultimate question is similar to the ending trailer of a segment in Person of Interest,
"Will TA Queens be able to get government officials to act in time to save the next 'irrelevant' victim?"
Stay tuned.
Click the Refresh Button if the Video Doesn't Appear
---
---
Queens Buzz Subscriptions & Single Copy Sales
We work very hard to help keep you informed by providing you with independent news coverage, as well as information about events in the arts, culture and business in your borough.

We do our best to tell you the whole story, not just the parts of the story that the movers and shakers want you to hear. And Queens Buzz receives no government funding.
So please help us continue to provide independent, first-person, fact-based, contextural reporting; by making a small token subscription payment for as little as $5 - the cost of a print magazine - or more, because many helpers make the work lighter.
Thank you.
---
$element(adman,groupad,NhoodAstoria)$
Astoria Neighborhood Links
Click on these advertisements for promotions, discounts and coupons by retailers and restaurateurs in Astoria and nearby Queens.
Click this link to go to the:
Astoria Neighborhood or Astoria Business Directory
Astoria Real Estate or Events & Things To Do In Astoria
Restaurants In Astoria or Astoria Shops & Shopping
---
LIC Neighborhood - Long Island City Links
$element(adman,groupad,Catgry Realestate)$
Click on these advertisements for promotions, discounts and coupons by retailers and restaurateurs in Long Island City LIC and nearby Queens. Click here for a related story about the hotels & restaurants in Dutch Kills section of Queens.
Click this link to go to the:
Long Island City Neighborhood or LIC Business Directory
Long Island City Real Estate or Events & Things To Do In LIC
Restaurants In Long Island City or LIC Shops & Shopping
---
$element(adman,groupad,Catgry Foodwine)$
Site Search Tips. 1) For best results, when typing in more than one word, use quotation marks - eg "Astoria Park". 2) Also try either singular or plural words when searching for a specific item such as "gym" or "gyms".
$element(bwcore,insert_search,N)$
Click this link to search for something in our Queens Business Directory.
---
$element(adman,groupad,Sectional2 Ad)$
---
Click the log in link below to create an ID and post an opinion.
Or send this story to a friend by filling in the appropriate box below.
---