Ophthalmologists In Queens
The Treatment Of Eye Conditions In Queens
Queens NY / Queens Buzz. This is a general overview of eye care and eyewear. This report is designed to orient you to different kinds of professionals accessible in Queens in the eye care and eyewear professions. As well as to highlight several widespread eye conditions in Queens as well as the rest of the U.S..
---
Ophthalmologists, Optometrists & Opticians in Queens
Queens / September 9, 2010 / Queens Buzz / Continued. Ophthalmologists diagnose the function and diseases of the eye. Optometrists measure visual accuracy, prescribe corrective lenses and are qualified to diagnose many eye conditions. Opticians are makers or sellers of eyeglasses.
Queens Optometrists - Visual Acuity & More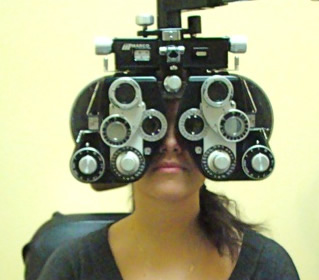 Certified optometrists can diagnose and treat a number of ocular diseases and injuries, such as keratoconus [cone shaped cornea], stigmatisms, and scratched corneas. They can help you with dry eyes and help diagnose floaters, which are hair thin leakages of blood floating in the vitreous layer of the eye [more on this later]. Optometrists also frequently identify other eye conditions such as cataracts while conducting exams, at which point they may refer you to an ophthalmologist.
Optometrists are also well qualified to measure your vision and write prescriptions for eyeglasses and contact lens. Many optometrists work with in-house opticians to provide eyeglasses and contact lens on site, which they will fit to your personal specifications. Optometrists also frequently work with eye laser surgeons to correct vision through laser surgery.
Queens Ophthalmologists - Servicing Astoria, LIC, Sunnyside & More
Ophthalmologists are medical doctors trained in the diagnosis and treatment of the eye. They are qualified to treat cataracts, macular degeneration, retinal detachment and other eye disorders. Some ophthalmologists have begun providing surgically inserted artificial lens. We understand that just as with the early recipients of laser surgery, the recipients of this procedure give surgically inserted lens mixed grades.
Cataract Doctors - Astoria, LIC, Sunnyside Queens
Cataracts are when the lens of the eye becomes clouded over, which causes a loss of vision. Cataracts generally occur in older adults but genetics play a role, as does general care of the eye, including proper nutrition and protection from sunlight. Early stage cataracts are frequently treated surgically, with generally good success.
Macular Degeneration Doctors – Queens Optometrists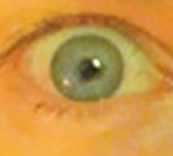 Macular degeneration is when retinal tissue is lost or damaged, limiting a person's ability to see. Like cataracts this condition generally appears later in life, but may also be related to genetics and general care of the eyes, including nutrition and exposure to the sun. Today there are several drugs, which may be used to slow the loss of sight, and these drugs have generally been quite successful.
Retinal Detachment Doctors – Ophthalmologists In Queens
Retinal detachment is when the retinal tissue becomes detached from the underlying tissue, which connects to the optic nerve. The result is the loss of vision and in severe cases, can be blindness. This is also true for both of the other conditions mentioned above. Retinal detachment is associated with high eye pressure, procedures like laser surgery, as well as sudden blows to the head. People who have severe myopia are also more prone to retinal detachment because they have longer retinas, which allows for easier tearing.
Eye Doctors In Queens - Floaters
Floaters can be a normal condition that arises as one ages. Floaters are, as mentioned above, little leaks of blood floating in the vitreous fluid. A sudden onset of floaters can indicate a retinal tear, in which case one should visit an ophthalmologist promptly.
This is just a brief introduction into the eye care and eyewear section of the site. We'll add to this section from time to time.
---
Eyeglasses, Optometrists & Ophthalmologists in Queens
Click here to go to the home page of Lens Lab Express optometrists & opticians in Queens.
Click here to go to the home page of Odyssey Optical of Astoria optometrists & opticians in Astoria.
---
$element(adman,groupad,Catgry Eyes)$
Astoria Neighborhood Links
Click on these advertisements for promotions, discounts and coupons by retailers and restaurateurs in Astoria and nearby Queens.
Click this link to go to the:
Astoria Neighborhood or Astoria Business Directory
Astoria Real Estate or Events & Things To Do In Astoria
Restaurants In Astoria or Astoria Shops & Shopping
---
$element(adman,groupad,NHoodAstoria)$
Site Search Tips. 1) For best results, when typing in more than one word, use quotation marks - eg "Astoria Park". 2) Also try either singular or plural words when searching for a specific item such as "gym" or "gyms".
$element(bwcore,insert_search,N)$
Click this link to search for something in our Queens Business Directory.
Click the log in link below to create an ID and post an opinion.
Or send this story to a friend by filling in the appropriate box below.
---