Long Island City Real Estate - LIC Real Estate
Long Island City LIC Real Estate - Demographics & Description Of LIC
January 2010 /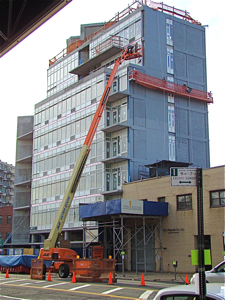 Long Island City LIC / LIC Real Estate / Queens Buzz. In the last census, the headcount in LIC / Long Island City stood at around 26,000 residents. These numbers are likely to have changed, given the changing skyline in the LIC Long Island City real estate market. We have counted at least twenty new large apartment buildings being erected within the past five years, in addition to numerous low-rise buildings being added to the neighborhood's growing residential housing inventory. Hence the population figures are likely to change notably in the next census [which by the way is this year and is important for government funding allocations].
Historically this area was first settled by the Dutch, English, German and Irish who earned a living as farmers, traders and manufacturers. In the latter part of this century, LIC continued on as a warehouse district and light manufacturing locale. Over the past decade it has seen a significant influx of Manhattanites of various demographic origins.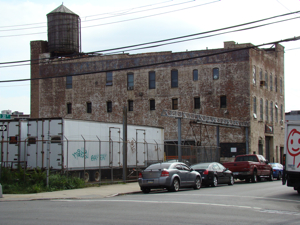 The LIC real estate housing stock is a mix of older multi-family homes, but it is mostly comprised of many new apartment and condominium buildings, most of which have been added in the last couple of decades replacing the warehouses and plants. It is all of this new housing inventory, combined with close proximity into Manhattan [5 to 10 minute subway ride], and an evolving business district, which has attracted the residential influx. In the early part of this decade, demand drove up prices as new inventory couldn't come online fast enough.
LIC Real Estate - Condos & Apartments For Sale In Long Island City
But in 2007 and 2008 the price increases stopped and prices began sliding in tandem with the market. The influx from the Brooklyn and Manhattan slowed significantly as prices in those markets fell, and as more new inventory continued to enter the LIC real estate market. Supply up, demand down, and prices sliding.
The Long Island City real estate market is affected by Manhattan because of its proximity and because of its now comparable housing inventory [big apartments similar to upper east side]. In the last half of 2009 Manhattan price declines eased from the drop of 20% seen in the first half of the year due to the financial panic of late 2008 and subsequent drop in financial sector bonuses and jobs. Volume actually picked up a bit from third to fourth quarter in Manhattan.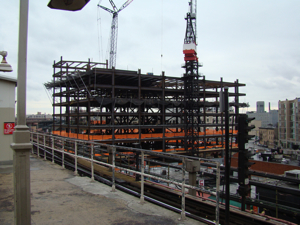 Long Island City real estate appears to be the highest priced real estate in the western Queens market, but still trades at a measurable discount vis a vis Manhattan. But unlike in Manhattan, in the LIC real estate market there is a growing supply of housing coming to market. Many new buildings are currently under construction, and while some have ceased work, many appear to be moving forward. We note that at the time of this writing hundreds of condos and coops are currently for sale.
So it's a real buyers market. There's a wide selection of new inventory and the pricing will be determined by how good of a negotiator you are and how well financed the sellers / developers are. All said, we believe in the future of the Long Island City real estate market. It's likely that over the long term, LIC real estate,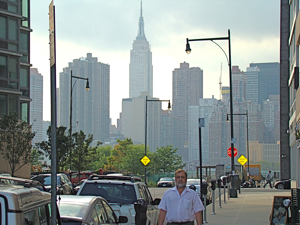 like the real estate in other Queens neighborhoods we studied, will appreciate in value. Why? Because of LIC and western Queens close proximity to high paying Manhattan jobs, a wide selection of housing stock at a broad range of price points, and reasonably good school choices and a generally high quality of life.
LIC Real Estate - Rentals In The Long Island City Real Estate Market
With respect to rentals, again supply appears to be the operative word in the Long Island City real estate market. We found hundreds of units available to rent in what historically has been a relatively small but fast growing LIC real estate market. While these units continue to rent at premium prices compared to the rest of western Queens, they are trading at price discounts relative to similar apartments in Manhattan.
There's a growing business community in the LIC to service the shopping and dining needs of its new residents, and the much larger Astoria shopping districts are only a few minutes away by car or less than twenty minutes by subway. Shopping and dining in Queens is less expensive and involves far less hassle when compared to neighboring Manhattan. Click here to view our coverage of the Long Island City LIC Neighborhood, click here to view the adjacent Astoria Neighborhood and click here to view adjacent Sunnyside Neighborhood.
Related Queens Real Estate Stories On This Site
Click here to view a story about Queens Real Estate in general with links to stories about Jackson Heights real estate, Sunnyside real estate & Woodside real estate, and Astoria real estate. And click here to go to the Queens Real Estate section of our site. Click here to view Queens Real Estate Classifieds.
---
LIC Neighborhood - Long Island City Links
$element(adman,groupad,NhoodLIC)$
Click on these advertisements for promotions, discounts and coupons by retailers and restaurateurs in Long Island City LIC and nearby Queens. Click here for a related story about the hotels & restaurants in Dutch Kills section of Queens.
Click this link to go to the:
Long Island City Neighborhood or LIC Business Directory
Long Island City Real Estate or Events & Things To Do In LIC
Restaurants In Long Island City or LIC Shops & Shopping
---
$element(adman,groupad,Catgry Realestate)$
Site Search Tips. 1) For best results, when typing in more than one word, use quotation marks - eg "Astoria Park". 2) Also try either singular or plural words when searching for a specific item such as "gym" or "gyms".
$element(bwcore,insert_search,N)$
Click this link to search for something in our Queens Business Directory.
---
$element(adman,groupad,Sectional2 Ad)$
---
Click the log in link below to create an ID and post an opinion.
Or send this story to a friend by filling in the appropriate box below.
---