Car Dealerships In Queens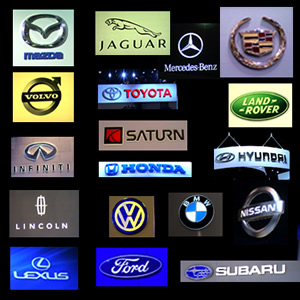 Sunnyside, Woodside & LIC / Queens Buzz. This report is about the car dealerships in Queens NY. There are about twenty car dealerships just minutes away from Manhattan NYC and most parts of Queens via subway or bus. The car dealerships are located along Northern Blvd starting in LIC [Long Island City] on the Astoria border at the intersection of Steinway Street. The car dealerships include new and used cars as well as pre-owned vehicles. The dealerships are also near Sunnyside, Woodside and Jackson Heights, but are easily accessible by car throoughout the Tri-state area via the BQE and LIE.
This report is about buying new and used cars in Queens, including information about car prices and dealership locations in Queens.
---
Cars & Dealerships In Queens NY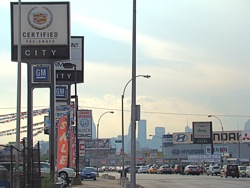 Sunnyside, Woodside & LIC / Queens Buzz. Queens is a great place to buy a car because it offers a great selection of new, used and pre-owned cars, just a short trek by subway or bus from Manhattan NYC and most destinations in Queens.
The 'magnificent miles' of auto dealerships in Queens starts along Northern Blvd at the eastern end of Long Island City. There are about twenty dealerships between Steinway Street in Astoria [or 39th Street in Sunnyside] and the BQE in Woodside [just west of Jackson Heights]. Click this link to view a map of car dealerships in Queens.
New Car Dealerships In Queens
Along this stretch of Northern Blvd there are both used car dealerships and new car dealerships all serving Queens and the NYC metro area. The new car dealerships include Lexus, Acura, Honda, Volkswagon, Toyota, General Motors [with brands like Cadillac, Chevy, Buick and Escort], Subaru, Hyundai. At the beginning of this decade we saw the opening of a Harley Davidson Motorcycle dealership too. Vespa Queens which sells motor scooters / motorbikes is located nearby in Long Island City. But this is just a listing of only some the auto / car dealerships I remember seeing, as I frequently pass through this area in Queens.
Used Car Dealerships In Queens
The Queens used car dealerships also offer a wide selection of automobile name brands including Mercedes, BMWs, Hummers, Toyotas, Mazdas and many other car brands. Like in the listing of new car brands, this is just a top of mind recall of some of the well-known auto brands for sale. In this economy pre-owned vehicles can provide good value for the money, if you know what to look for and how to price the car.
Cars For Sale In Queens
The nice thing about shopping for a vehicle in Queens is that you don't need a car to find a car. The Queens car dealerships along Northern Blvd are within easy walking distance from parts of Long Island City [western end of Northern Blvd], Astoria [begins at the southern tip of Steinway Street], Sunnyside [just north of the LIRR tracks], Woodside [walk due north from the 61st Street #7 subway line to Northern Blvd] and Jackson Heights [north to Northern Blvd and then west along it]. In the course of a couple of miles you should be able to find something you're looking for. Click the map link provided above of auto dealerships in Queens.
Car Brands & Prices In Queens
After doing a bit of research we've been informed that there are about five key buying variables to factor in when buying a car. The top two are brands and price.
I've already mentioned many of the brands for sale above, so the next thing we'll discuss is price. My experience has been that the best value for the money is either a new car that you intend to keep and take care of for many years to come or a low mileage pre-owned vehicle.
Car Dealerships In Queens - Low Mileage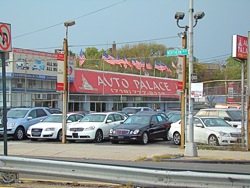 In both cases, the prices of these cars will vary greatly depending on brand. And 'low mileage' is a relative term as some cars like the Mercedes and Buicks are built to easily pass the 250,000 mile mark if they are properly cared for, while some of the lower priced brands, like the Mazda Protégé, the Escort or Hyundais, generally begin to show significant signs of wear after about 150,000 miles.
This information isn't based upon scientific evidence, but rather personal experience. The main point, not being to identify any specific brands so much as to alert you to the fact that some cars are built to last longer than others. And the ticket price of a car is generally a good indicator of which is which – although not always.
Cars In Queens - Car Prices / Car Payments
Another factor is evaluating the car price are the payments associated with it. A high value car, for which you can get long term financing, may enable you to obtain comparable monthly payments, to a low value car, with a shorter payment schedule. For example, a $10,000 car loan, over a three year period, at 8% interest requires a monthly payment of $325 per month. A $20,000 car loan over a six year period, at 8% interest is only $360 per month. The evaluation you have to make is how long the car will last given how you intend to use it. Another thing to look for is re-sale value at a given mileage, if you only intend to keep the car for a while.
New cars lose a lot of their value once they are driven off the lot. This is because they can no longer be sold as new. That's why low mileage vehicles can represent a good value, but again, low mileage varies by vehicle make.
Buying Cars - Warranties In Queens
Other important factors to think about when buying from an auto dealership may be maintenance and repairs. New cars generally come with warranties. And many pre-owned vehicles come with warranties too. Some car warranties are backed by the auto manufacturer – such as new cars; while some warranties may be backed by the dealership. When a warranty is backed by the dealership, it's important to be clear as to where the car can be serviced. Oftentimes it requires you to return to the dealership or specified mechanics / service station, so you'll want to be clear on that before you purchase the car.
Pre-Owned Cars In Queens - Gas Mileage
Gas mileage is an important factor to note when buying any auto these days. While gas is currently selling below $3, it wasn't long ago that it had spiked to over $4. As we all know, the long term gas price trend is likely upward, so one should figure out how many miles they plan to drive per year and figure the extra savings or extra expense into their calculations.
Hybrid cars have been selling well lately, aided by an environmental appeal that goes straight to the bottom line as some of these cars are getting upwards of 50 miles per gallon. This can add up to big savings for anyone who does a lot of driving. The photo above is of a hybrid shown at the 2008 New York Auto Show.
Auto Insurance In Queens
Auto insurance is another consideration. Rates vary according to where you live [neighborhood], how you drive [accident record per the DMV – Division Of Motor Vehicles], age, gender and the amount of your deductible. A deductible is that amount per incident, which will be subtracted from any reimbursement made by the auto insurance company. We understand that many insurance companies have just adjusted their auto insurance rates for Queens, including many of these neighborhoods: Astoria, LIC, Long Island City, Sunnyside, Woodside, Jackson Heights, Corona, Flushing, Jamaica.
Car Color & Other Car Options
There are a lot of other factors that go into buying a car, like the color of the car, sun roof, power windows, sound system, interior upholstery and so on. Those are generally based on personal choice and add to the emotional part of the sale as you can begin to see yourself sitting in your brand new or relatively new pre-owned vehicle enjoying yourself on a Sunday drive. So I'll leave those to you and I wish you luck on your purchase.
---
Used & New Car Dealerships In Queens
Also Astoria, LIC, Long Island City, Sunnyside, Woodside, Jackson Heights, Corona
$element(adman,groupad,Catgry Finance)$
Click here to read a report about buying auto insurance in Astoria & Queens. Click here to go to the home page of an Allstate Insurance Agency that sells Auto Insurance In Astoria.
Click here to view the home page of banks that make auto loans in Astoria and Jackson Heights.
Click here to go to the home page of some car dealerships in Queens - TBD. Click here for Vespas in Queens & Rockaways. Click here for the business listings of car dealerships / motor scooters in Queens.
$element(adman,groupad,NHoodLIC)$
---
Astoria Related Info
Click this link to go to the Astoria Section.
Site Search Tips. 1) For best results, when typing in more than one word, use quotation marks - eg "Astoria Park". 2) Also try either singular or plural words when searching for a specific item such as "gym" or "gyms".
$element(bwcore,insert_search,N)$
Click this link to search for something in our Queens Business Directory containing over 1,000 listings.
Send this story to a friend by filling in the appropriate box below.
---