Jackson Heights restaurants jackson heights bars diners cafes jackson heights restaurants queens nyc
---
$element(bwcore,article_picker,1185,Y,N,page_title_home,N)$
Late Night Dining in Jackson Heights
BQE Billiards Serves Eclectic Mix of American, Greek & Latin Favorites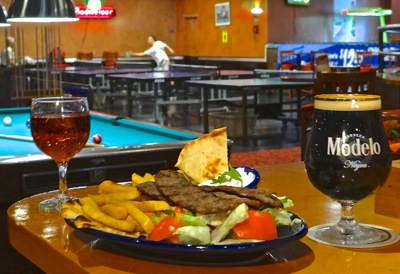 October 18, 2016 / Jackson Heights Neighborhood / Jackson Heights Restaurants / Queens Buzz.
I headed over to BQE Billiards and Bar for a photo shoot last week. They were working on developing a new website and I was helping them create the food photos. The side benefit of this excursion was that I was also able to partake in the feast that followed, where we all sat around and enjoyed sampling much of the food that was photographed. In the photo at right is the gyro plate sitting atop a counter space located within the pool area and overlooking the ping pong and arcade sections of BQE Billiards and Bar in Jackson Heights.
This story is going to include a review of some of the food I sampled, as well as delving into the history of one of Jackson Heights intrepid small businesses. BQE Billiards and Bar was founded 25 years ago by four partners, two of whom remain involved in the business today. So get comfy as we begin by traveling back in time, to the not-so-ancient Greece of the 1960's.
One of the founding partners, Nick, told me that as a boy he used to keep a watch in a Grecian winemaker's vineyard. As he grew older he was given the responsibility for tending a flock of sheep on the hills of Greece. Around the time he became a legal adult, Nick talked to his father about leaving the small town he grew up in, to seek out places and opportunities where he might be able to make a better go of things. His father, while reluctant to see his son depart, understood the calling of the young man, and sent him on his way.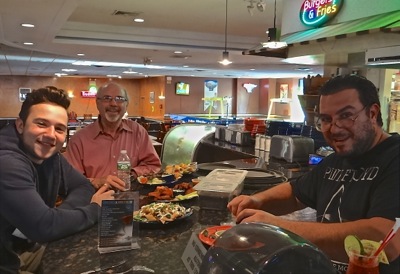 Nick sought work aboard a ship, the SS Andreas Panou. The ship ran into technical difficulties in the Greek port of Piraeus, so Nick and his crewmates were sent ashore to get a bite to eat, since the mess hall had no electricity. The foreman wanted the young lads to return before they had been able to get some food and they refused. The foreman and the Captain subsequently discharged Nick and his friend in October 1965.
Nick recalled how he sought and secured passage working aboard another ship. Less than six months later, in March of 1966, while on a transition in Vancouver, Canada; he noticed a newspaper written in Greek. Since he had not read anything in Greek for weeks, he bought the paper where he learned that the SS Andreas Panou had crashed off the coast of Spain.
In the photo at right, from left to right, are Andreas, Nick and Theo of BQE Billiards and Bar in Jackson Heights.
Click here to read the rest of our story about the history and the late night restaurant dining at BQE Blliards and Bar in Jackson Heights.
---
$element(bwcore,article_picker,465-32-938,Y,N,page_title_home,N)$
$element(adman,groupad,NhoodJHTS)$
$element(adman,groupad,NhoodSSWS)$
---
Viva La Comida en Jackson Heights
Food Trucks and Latin Culture on 82nd Street
October 5, 2015 / Jackson Heights Neighborhood / Queens Restaurants & Queens Food / Queens Buzz. A couple weeks ago I attended the fourth annual Viva La Comida Festival in Jackson Heights.
The festival began as a showcase for some of the neighborhood food trucks in tandem with dance and music cultural performances. The first year the event was held at Dunningham Triangle with some of the trucks lined up along 82nd Street, but the space was too tight for the venue and busy street. In the subsequent years 82nd Street was blocked to enable pedestrian traffic and picnic tables, and the stage was moved from facing a narrow sliver of Ithaca Street, to facing 82nd Street.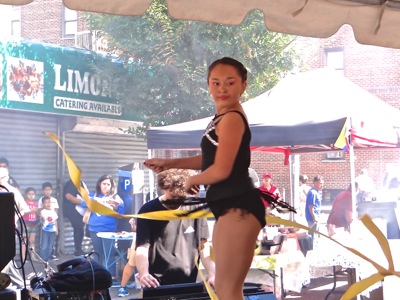 Originally the festival ran through the day and into the evening, but this year it was scheduled to begin at noon and run until 7 pm. I arrived about 2 pm and stayed a couple of hours as things were just getting going. There were folks lined up in front of several food trucks and others seated at the picnic tables. I noted about a half dozen food trucks, some of which were returning from prior years. And before deparating I saw a dance performance by a local group.
'Viva La Comida' means 'Live Food' which is intended to be a cheer of sorts, kind of like "long live the Queens". Salud.
---
Viva La Comida
Jackson Heights Celebrates Queens Food & Culture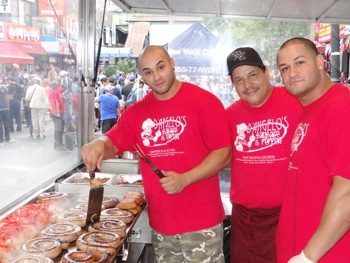 September 22, 2014 / Jackson Heights Neighborhood / Jackson Heights Restaurants / Queens Buzz. Saturday afternoon I headed over to Dunningham Triangle at 82nd Street & Baxter in Jackson Heights. The third annual Viva La Comida Festival had begun earlier in the day and I decided to check it out.
They had blocked off 82nd Street between Roosevelt Avenue and Baxter and had converted the short one block adjacent to Dunningham Triangle into a performance area - complete with elevated stage.
Along 82nd Street there was a musical / dance performance going on with a distinctly Latin flavor, reflecting the indigenous roots of many of Jackson Heights and neighboring Corona residents. My first stop was the D'Angelo food truck for a spicy Italian handmade sausage with sauteed peppers and onions on a fresh semolina bread. It tasted even better than it sounds. We'll have more about D'Angelo's later in the story, including a couple more photos of the sandwich I devoured.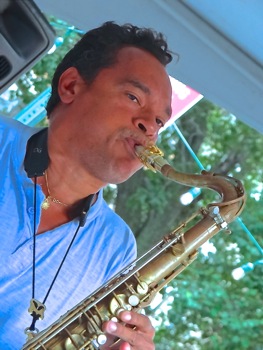 I headed over to the main stage to see what was going on. By late afternoon the Jay Rodriguez Trio had taken the stage and began playing some really good Latin flavored jazz tunes. They played their instruments like jazz magicians, deftly transitioning the melodious rhythm from one musician to another in a string of rhythmic solos that had the audience jamming to the beat.
I started photographing them doing their thing and came up with a separate photo slide show which will show them gettin' down. I visited the Jay Rodriguez website and the music on the site, is a bit more artsy and esoteric than what they played for us at Viva La Comida.
Special thanks goes to outgoing 82nd Street Partnership Executive Director Seth Taylor, as well as iwantmorefood curator Jeff Orlick. We'll have more about both of them and their past and future endeavors in the full report later this day / week.
Buena Salud.
---
$element(adman,groupad,Catgry Queens)$
$element(adman,groupad,Catgry Foodwine)$
---
$element(bwcore,article_picker,446-567-510-613,Y,N,page_title_home,N)$
$element(adman,groupads,Sectional Ad)$
---
$element(bwcore,article_picker,304-614,Y,N,page_title_home,N)$
$element(adman,groupad,NhoodJHTS)$
Jackson Heights Restaurants Archive
$element(bwcore,section_tiny,50,50,N)$
---
Jackson Heights Quick Maps
Click on the map icon below to view maps of Jackson Heights & Elmhurst
Attractions
Restaurants
Shops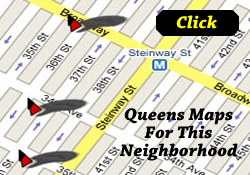 Jackons Heights Queens Business Directory
Click on the icon below to view business listings of Jackson Heights & Elmhurst Queens.
Use the category or search links to conduct your own search.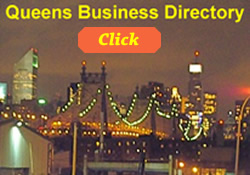 ---
Site Search Tips. 1) For best results, when typing in more than one word, use quotation marks - eg "Astoria Park". 2) Also try either singular or plural words when searching for a specific item such as "gym" or "gyms".
$element(bwcore,insert_search,N)$
Click this link for promotions by advertisers in Queens.
Click this link to search for something in our Queens Business Directory containing over 1,000 listings.
---
Click the log in link below to create an ID and post an opinion. Or send this story to a friend by filling in the appropriate box below.
---
$element(adman,groupads,Sectional Ad)$